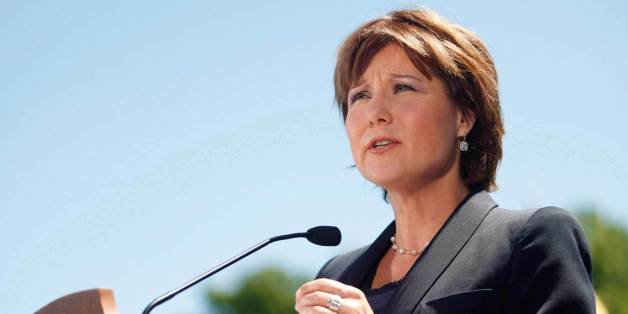 CP
VICTORIA - British Columbia's highly anticipated plans to regulate and tax the liquefied natural gas industry remain a work in progress, but the government is about to offer a peak at its energy blueprint when politicians return to the legislature on Tuesday.
Liberal House Leader Mike de Jong said the government wants to introduce the public to its general goals for LNG in the coming weeks, but the actual policy — in the form of legislation and regulations — won't be ready until the fall.
Politicians are back in Victoria for Tuesday's throne speech, which opens the start of a legislative session slated to last at least until the end of May.
Christy Clark's Liberals, the winners of last May's provincial election, continue to push their economic development agenda, with a heavy focus on LNG and support for major projects including the proposed Site C dam and a bridge to replace the Massey Tunnel south of Vancouver.
De Jong, who is also finance minister, said the government plans a heavy legislative agenda that includes tabling a balanced budget next week, modernizing the province's liquor laws and revealing some details of its LNG plans.
"One of the issues that I am working on and making a final decision around is the extent to which we lay out as part of the budgetary process the construct of an LNG tax regime," said de Jong.
"We want the public and proponents to know the general framework for that. The sooner we can lay out for the public what the LNG tax would look like the better, in my view."
But he said revenue estimates from the LNG industry will not be included in the budget, which the government will table next Tuesday. The budget includes financial projections for the next three years, but since there are currently no operating LNG plants in B.C., the government won't be putting LNG estimates into its fiscal plan.
Last February, the premier announced a B.C. Prosperity Fund that she said would raise up to $100 billion in LNG revenues over 30 years. She said the fund would be used to pay off the provincial debt, currently at more than $60 billion, and invest in health, education and infrastructure.
NDP House Leader John Horgan said it appears the Liberals are losing ground on their plans to get a head start on LNG projects. Clark has stressed the need to get ahead of countries such as Australia, but Horgan said the Liberals are still working on their regulations a year later.
"I remember this being a foot race — we've got to get out there and get them done," said Horgan.
"It's a year later and we have no idea. They are behind the eight-ball on this."
The Opposition New Democrats, on the other hand, plan to use the legislature sitting to remind voters about rising BC Hydro rates, increases in child poverty, and the loss of private-sector jobs.
However, observers will likely be watching for possible leadership contenders to rise from the NDP benches.
New Democrats Mike Farnworth, David Eby and Rob Fleming have so far distinguished themselves as three potential leadership candidates. They have yet to officially rule out bids to replace current leader Adrian Dix in September.
At least seven other potential NDP leadership candidates, including Horgan, federal NDP MP Nathan Cullen and Vancouver-area provincial New Democrat George Heyman have dropped out of the race before officially entering.
Farnworth, Eby and Fleming have yet to officially enter the race, but are expected to make announcements.
Meanwhile, Horgan said the New Democrats aren't convinced about the government's plans to introduce a morning question period.
De Jong said last week that the Liberals want to switch question period to 10 a.m. on Tuesdays and Thursdays, but keep Monday and Wednesday question periods at their original time of 1:30 p.m. The legislature does not sit on Fridays.
Horgan said morning question periods give the Liberals more time to respond to NDP attacks and allow the Liberals to leave Victoria earlier every week.
"Mr. de Jong's solution to parliamentary reform is to see if we can get out of Victoria faster on a Thursday," said Horgan.