We've seen a lot of beautiful athletes at the 2014 Winter Olympics (hellooo Tessa Virtue and Scott Moir!).
From the elegant figure skaters to the intense skiiers, Sochi has seen no shortage of hot people (much to our delight).
But one Olympian has really set hearts racing: Norwegian snowboarder Silje Norendal.
A new photo of the blond-hair, blue-eyed beauty has been making the rounds on the Internet which shows her rocking a Nike bra and snowboard goggles.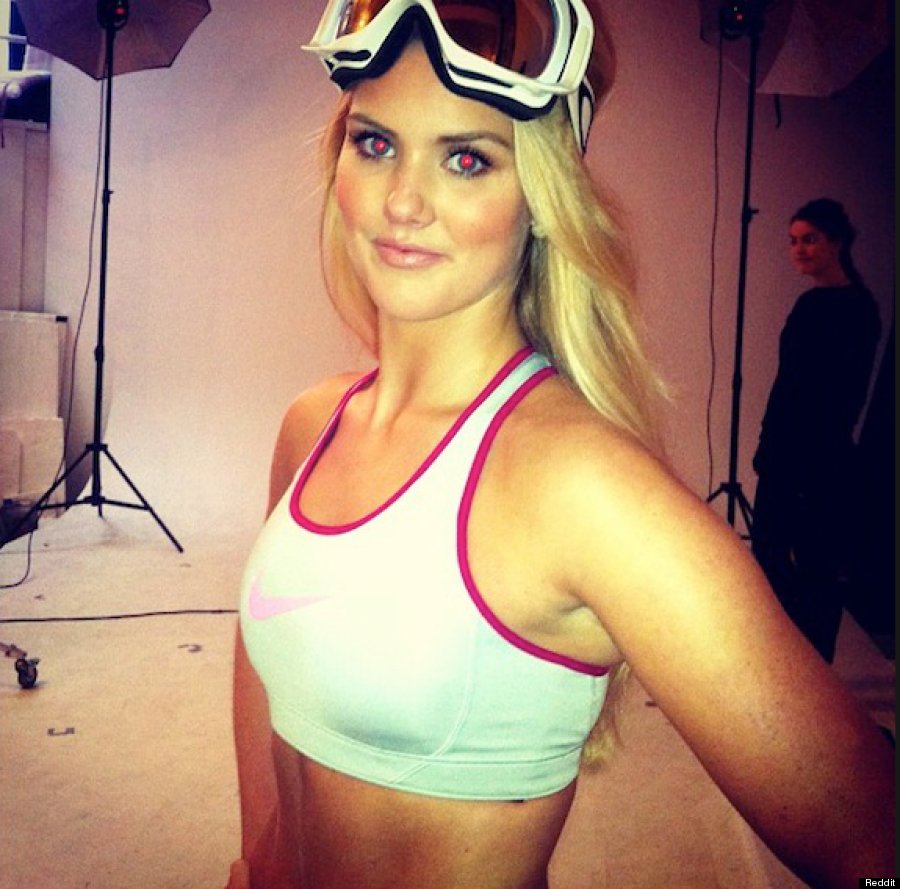 The 20-year-old has been called one of Sochi's sexiest stars thanks to her Nordic good looks and sunny smile.
Here's some proof:
Olympic selfie!! pic.twitter.com/puFcgSkYC2

— Silje Norendal (@SiljeNorendal) February 2, 2014
Made it to Austria! #travellife pic.twitter.com/jmIAdJxn4i

— Silje Norendal (@SiljeNorendal) October 20, 2013
Tanningtime!! #LovingIt pic.twitter.com/WwsgyKv482

— Silje Norendal (@SiljeNorendal) July 19, 2013
Unfortunately, Norendal didn't place at the 2014 Olympics but she did come in fourth place in the Ladies' Slopestyle Semifinals.
Also on HuffPost