You can count on The New York Times for in-depth analysis of the Sochi Games ... plus a little butt talk.
A story on the physique of Olympic downhill skiers kicks off with a memorable quote from Canadian Jan Hudec: "Yes, I have an enormous butt."
He also has, now that we are being frank about it, enormous thighs. How enormous are his butt and his thighs? It is so hard for him to find jeans that can contain their bulk, he said, that when he does, he hangs on to them for as long as he humanly can.
For the record, here are Hudec's famed butt and thighs in action at Sochi last week.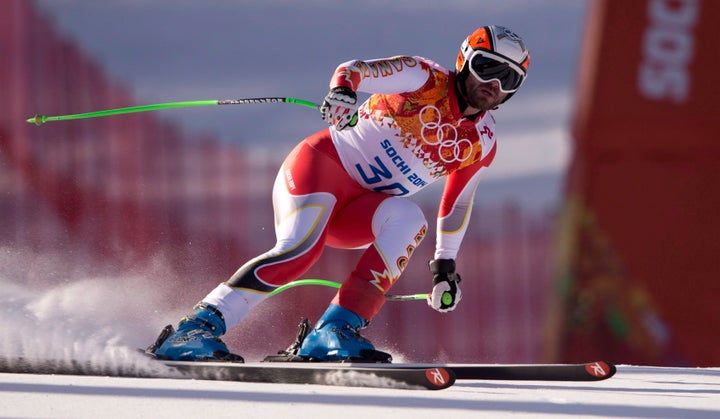 (Photo: Jonathan Hayward/CP)
The Calgary-based athlete recovered from a back injury to achieve the best performance of his Olympic career in Sunday's downhill competition.
And what does Hudec think of the reportage about his body parts?