 The Alberta Federation of Labour is calling out a job contractor for backing out on its promise to rehire workers from an oilsands site.
"The company misled reporters on Friday with a press release that vaguely indicated that displaced workers would be rehired," union president Gil McGowan said in the statement.
A federal government official told the Canadian Press Friday that all of the employees had received other job offers, but McGowan said that wasn't true. He also expressed outrage over the contractor's "unrepentant" continued use of temporary foreign workers.
The contractor has since apologized for the layoffs, saying they thought they were following the rules but that "these temporary workers should have been assigned to other projects where there is an existing labour shortage."
The federal government has made strong statements against what it calls "abuses" of the Temporary Foreign Workers program, and Prime Minister Stephen Harper admitted back in January that the program has been "overextended', musing that what the country needs is more "permanent foreign workers".
In the federal budget Tuesday, Tories announced they would allot $11 million over two years, and $3.5 million a year, to reform the contentious Temporary Foreign Worker Program to ensure that Canadians are first in line for available jobs.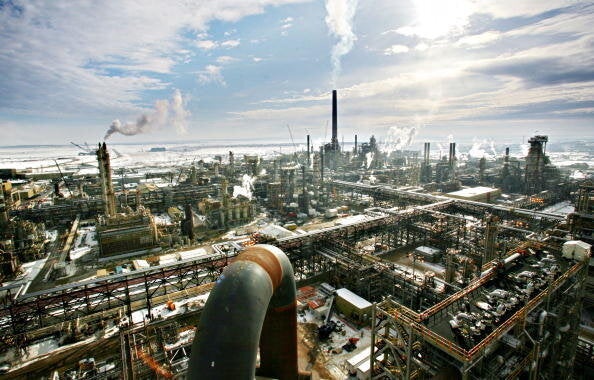 The Craziest Photos Of The Oilsands