Iztok Medja
A freak winter storm descended on Slovenia in early February, encasing many parts of the country under several inches of ice. According to locals, it was described as the worst one of its kind in living memory.
"I know my country well, but no one remembers – even the old people – a weather case like this," photographer Iztok Medja told The Huffington Post Canada.
The storm battered the small mountainous country for several days, layering trees, road signs, and cars under thick layers of ice. Medja took his camera out to document the effects of the ice storm in a series of stunning photos.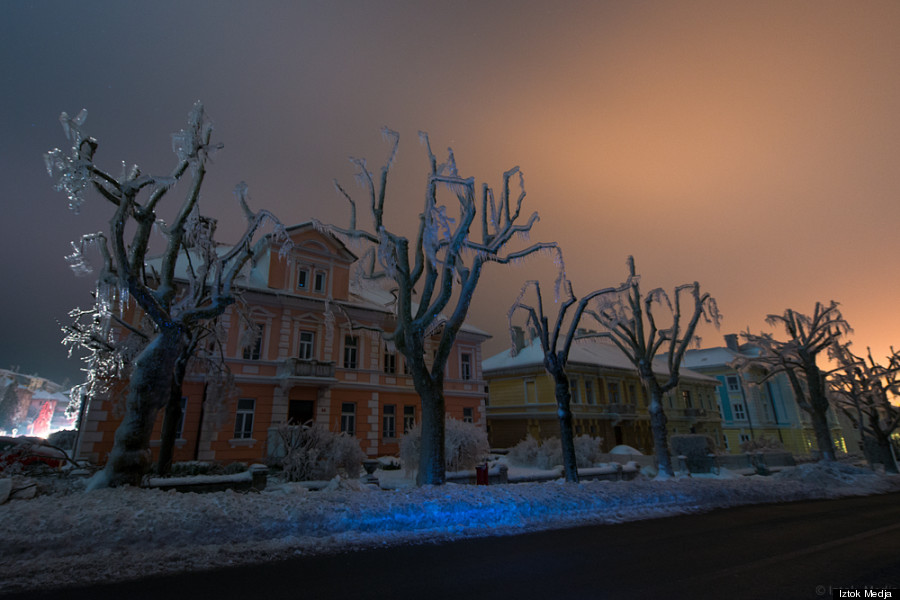 Iztok Medja
SUBSCRIBE AND FOLLOW
Get top stories and blog posts emailed to me each day. Newsletters may offer personalized content or advertisements. Learn more
According to Madja, a resident in the southwestern town of Postojna, the ice storm took out electricity lines, leaving people without power for a week.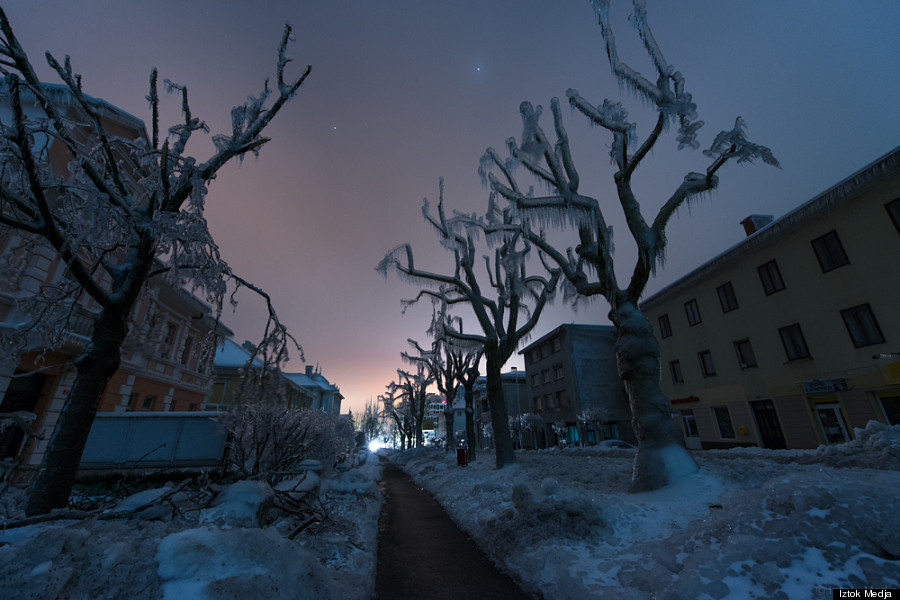 Iztok Medja
Diesel-fueled locomotives had to be brought in to aid emergency repair work after the local railway's electoral lines were knocked out of commission.
Much of Postojna's natural landscape was locked under a layer of ice as thick as 15 centimetres. Some residents were forced to use axes to break their cars free, reported The Independent.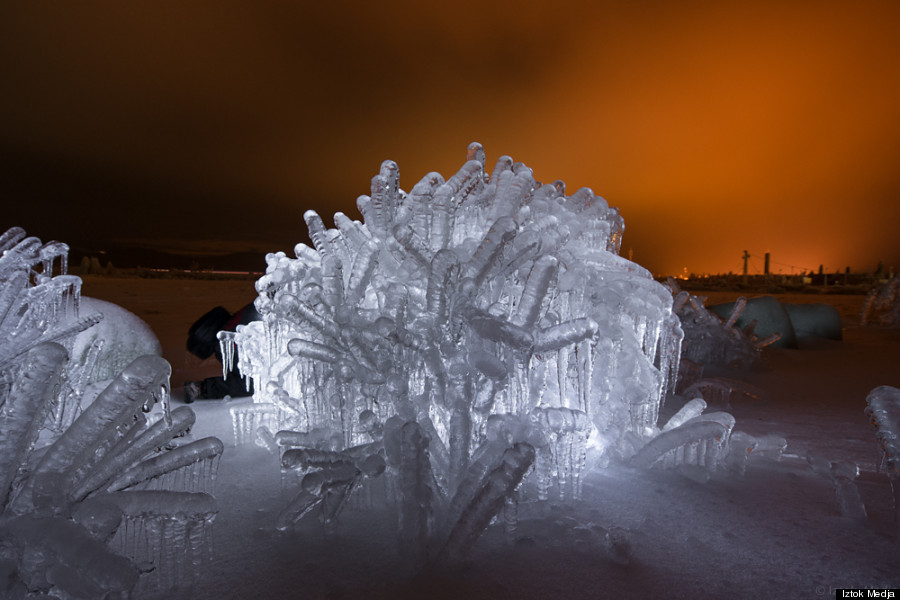 Iztok Medja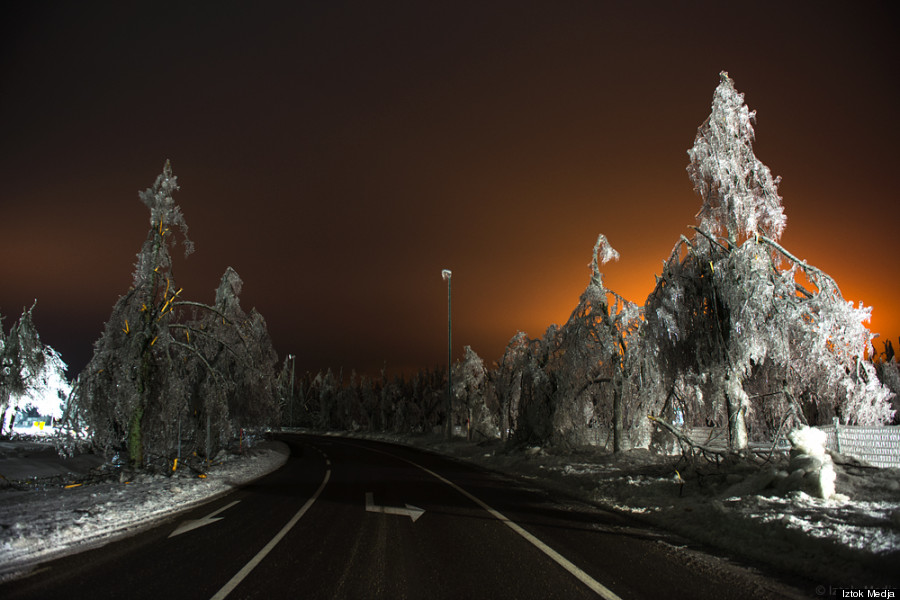 Iztok Medja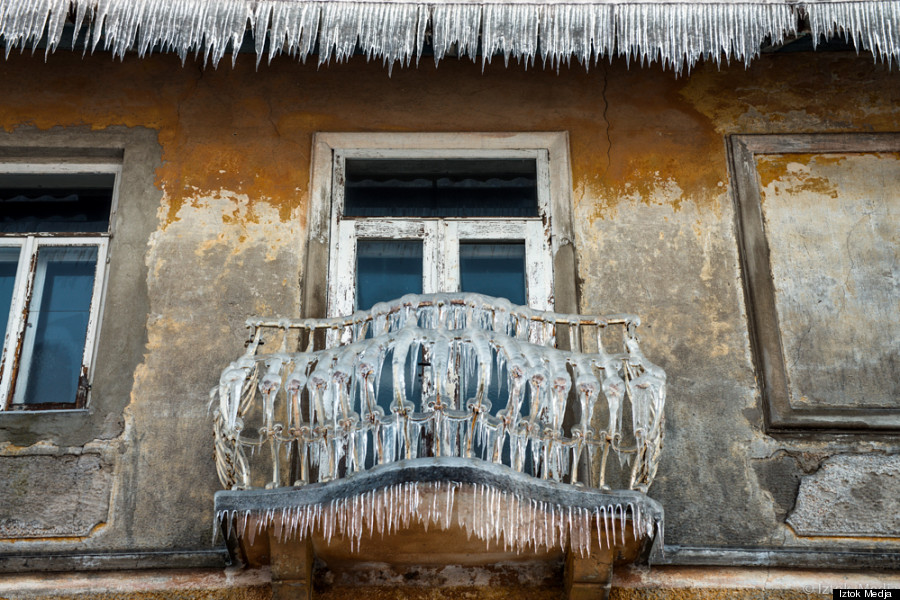 Iztok Medja
Slovenia, a country roughly the size of Massachusetts, is home to just over two million people. But what the country lacks in population, it makes up in breathtaking natural beauty in the summertime, shaped by a unique climate influenced by the Mediterranean as well as the Alps.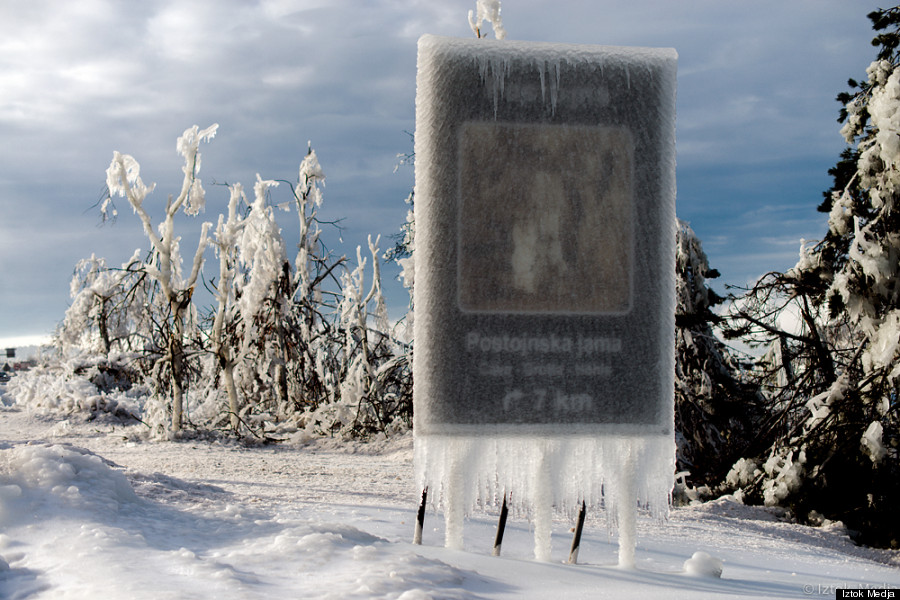 Iztok Medja
Damage to the country's infrastructure has been estimated by government ministers to be $66 million Euros (USD $89 million), according to Reuters. The cost is expected to rise as damage to at least half the country's forests is continually assessed.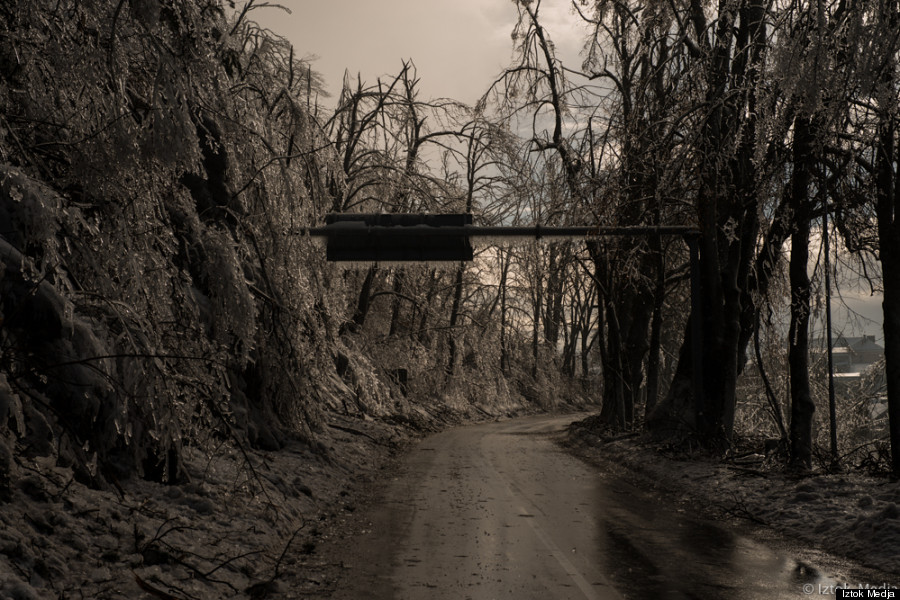 Iztok Medja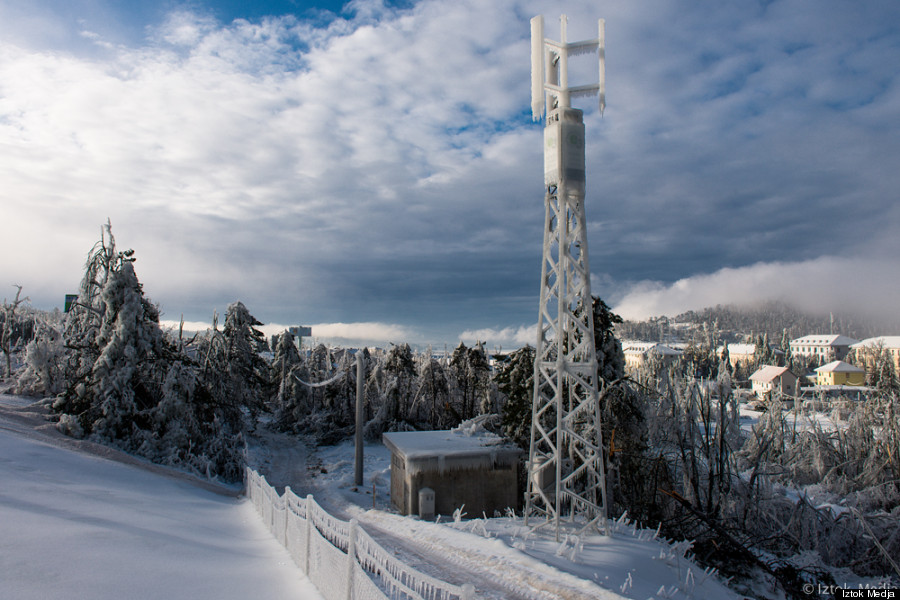 Iztok Medja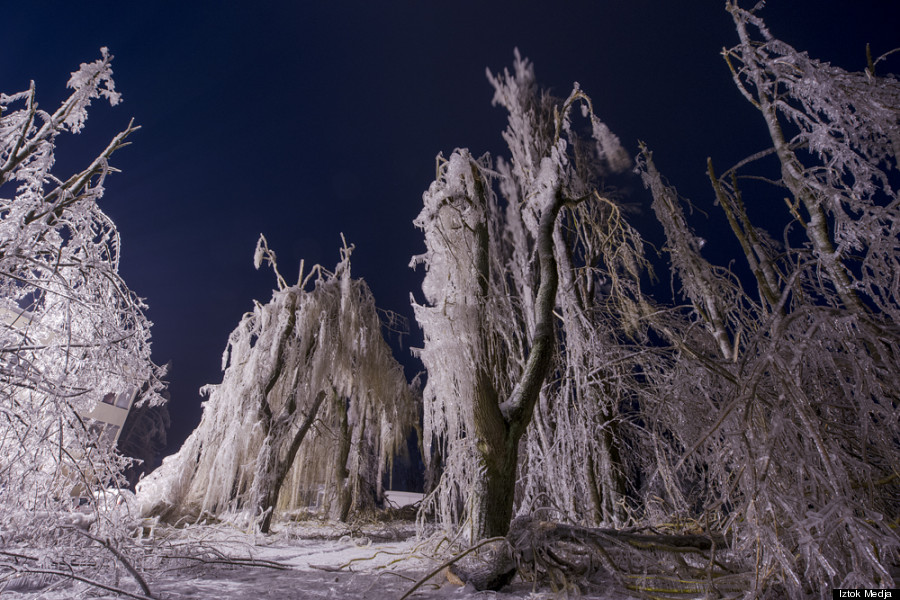 Iztok Medja
"Some places were quite dangerous, described Medja, "A strong wind started to blow, which would throw big chucks of ice from trees and powerlines."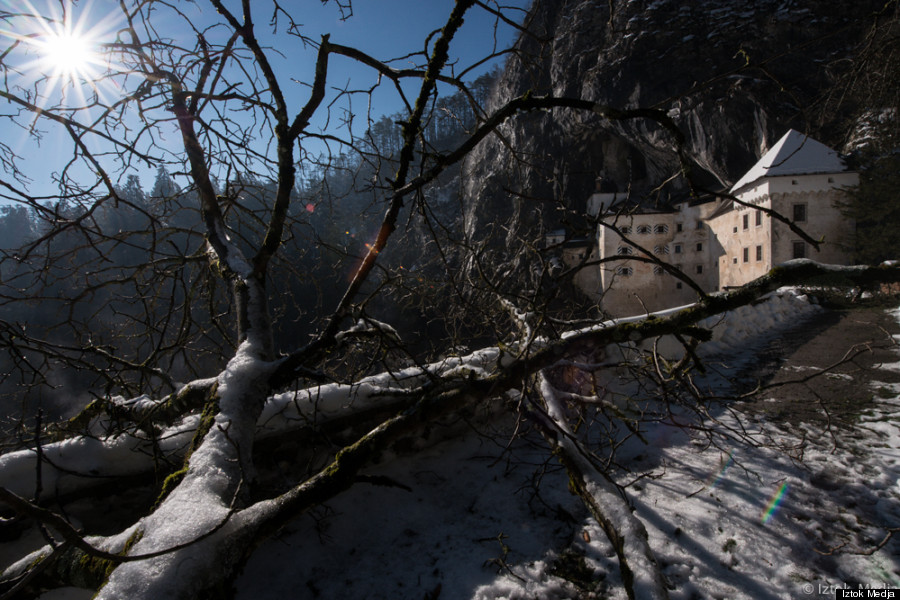 Iztok Medja
Despite the severity of the damage left in the ice storm's wake, Medja reassures the situation is under control.
"Slovenia is waiting for the spring to come."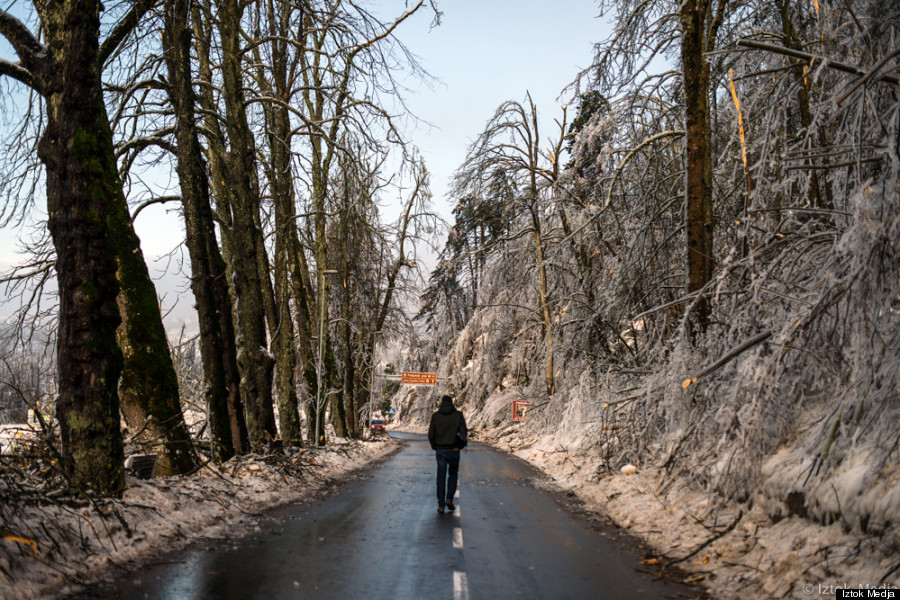 To check out the rest of Iztok Medja's photos, visit his website here.
Also on HuffPost
Moving Image 2014: The Year's Best Photos