Being picked to model at the Marc Jacobs show is an honour for any budding model so when Kendall Jenner, she of the Kardashian Klan, walked the runway on Thursday, you could bet she was going to make quite the impression.
The 18-year-old made her Marc Jacobs catwalk debut at New York Fashion Week and left very little to the imagination thanks to the sheer top which revealed her braless breasts.
Many people may call afoul but it's very common for models to go without bras on the runway and Kendall rocked her exposed look which also included chic cropped riding pants, brown tights and matching ankle boots.
One of the most startling aspects to her high fashion transformation was her new blunt bob which highlighted her bleached eyebrows and pale face.
So, are we witnessing the rise of the new Gisele or Kate? Judging by her portfolio, we're gonna take a gander that Kim Kardashian's younger sis is going to go far in the modelling world.
WARNING: The photos below may be not suitable for work and may contain nudity.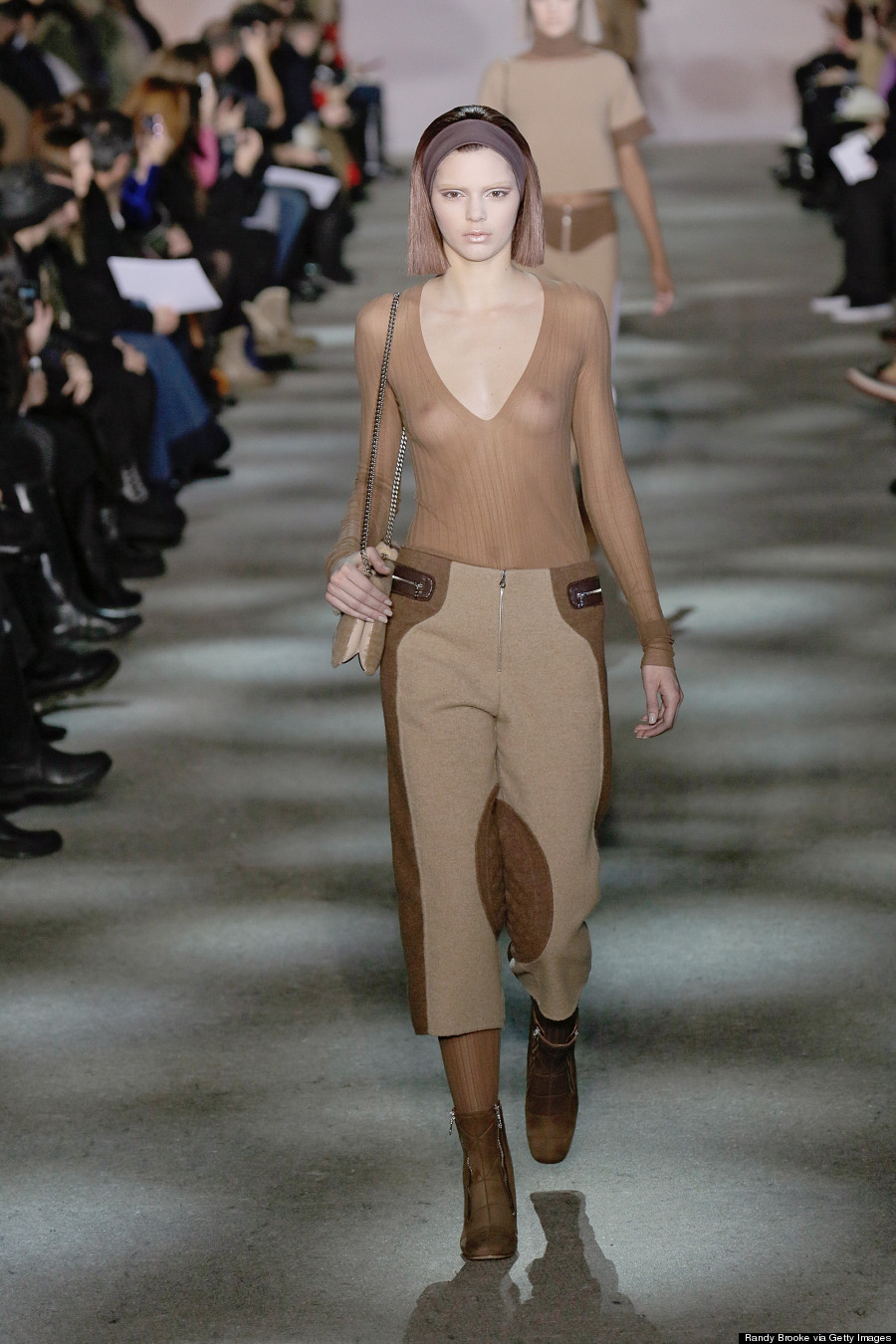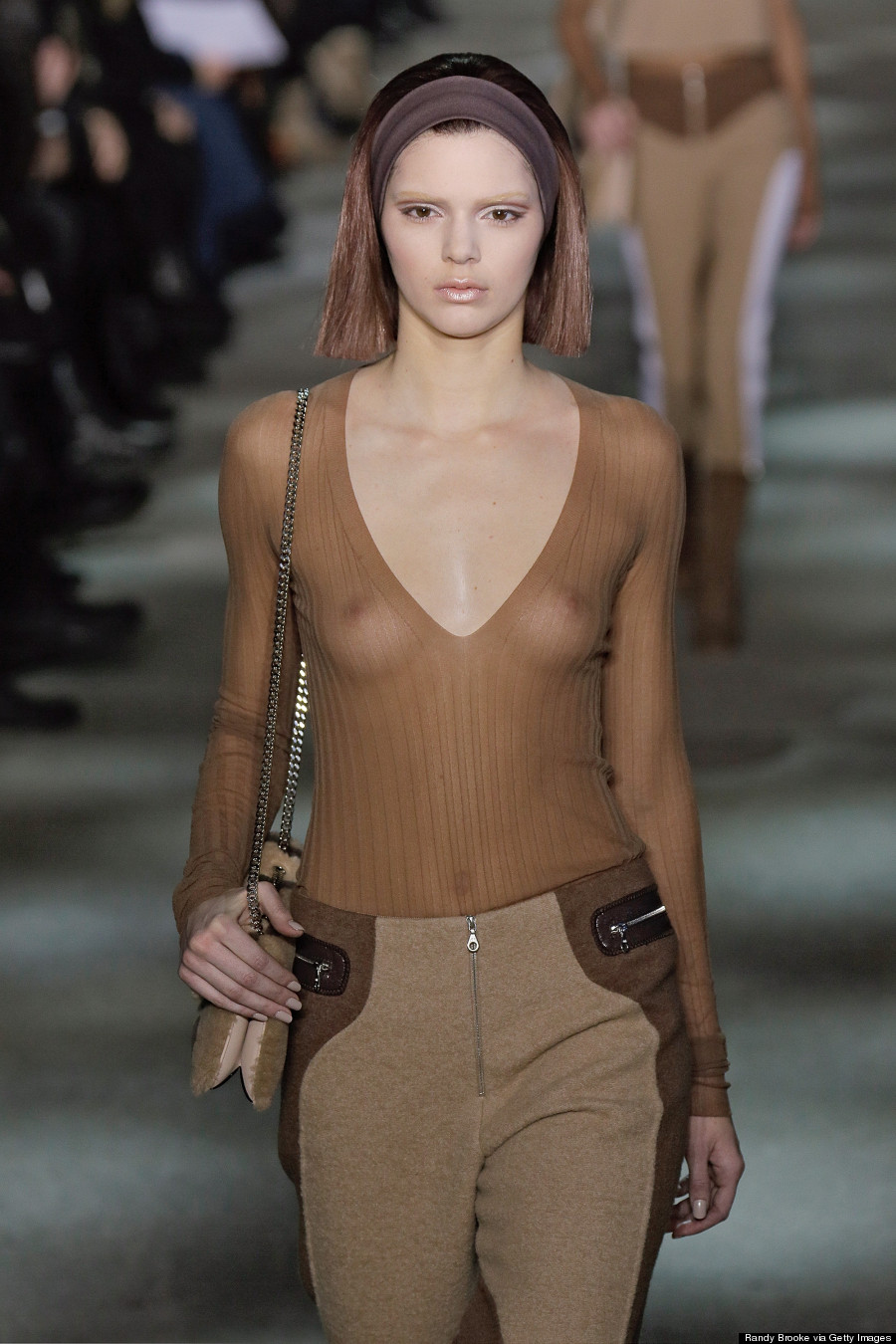 Also on HuffPost