The men's hockey team went and cheered on the men's curling team on Saturday and a few of them seemed to get into the spirit.
Vancouver Canucks goalie Roberto Luongo, who's not afraid to poke a bit of fun at himself, donned one of those sweet hats shaped like a curling rock.
Luongo even tweeted a photo of himself in the hat to Team Brad Jacobs.
Of course, Luongo's awesome lid totally got Chicago Blackhawks captain Jonathan Toews jealous and he had to try one on too.
The hockey players must've been good luck for Brad Jacobs, who won his tight match against Great Britain 7-5.
The men's hockey team get back on the ice on Sunday against Finland.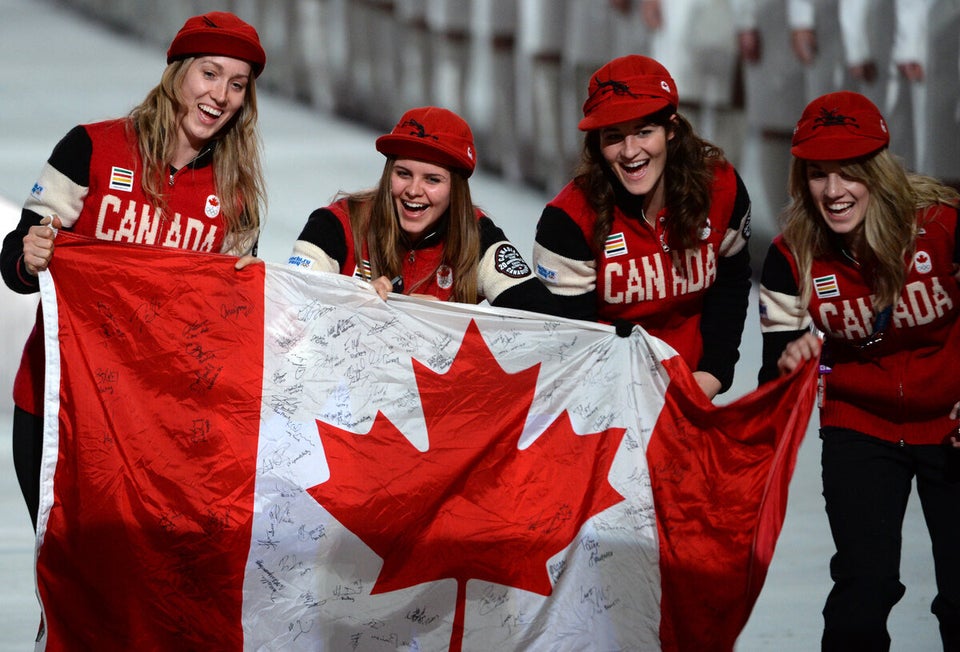 Best Photos From Sochi 2014