There's just something so Canadian about this Olympic wardrobe malfunction.
I tried on my race suit ahead of tomorrow's 2man Olympic race and its a little...er tight. #powerbelly pic.twitter.com/Ws25bERzjV

— Christopher Spring (@BobTeamSpring) February 15, 2014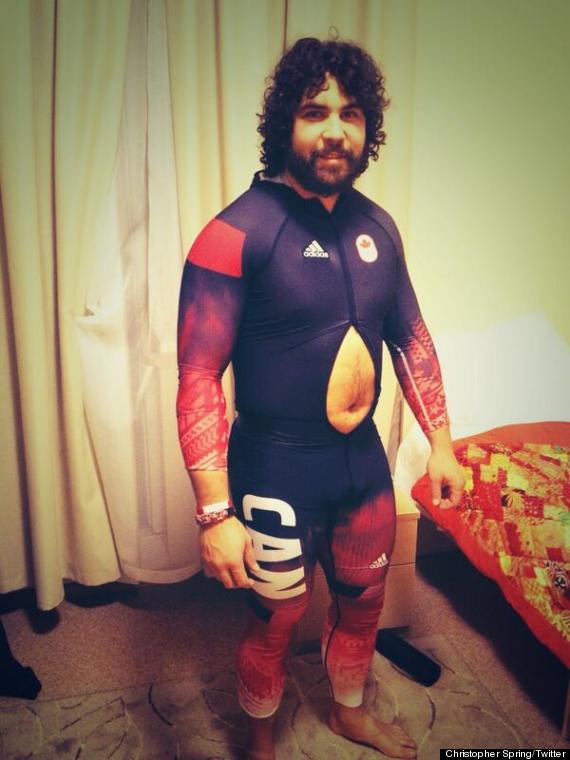 The U.S. may prefer wardrobe malfunctions from the stars of reality TV and pop music, but in Canada we like to keep things a little more real.
We just hope bobsledder Christopher Spring gets his suit all figured out before competing in two-man bobsled Sunday. And if fellow Olympian William Dutton's tweets are any indication, he may have to lay off the McDicks before the big race.
@BobTeamSpring 2 days of mcdonalds, what a game changer! Good luck tomorrow!

— William Dutton (@WilliamCDutton) February 15, 2014
Also on HuffPost