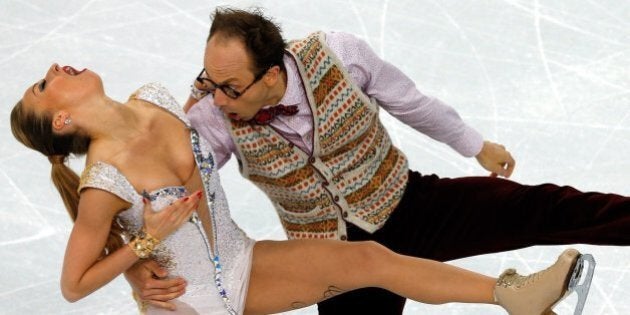 TORONTO - With all eyes glued to coverage of the Winter Games in Sochi, many armchair athletes wonder how Olympians are able to sustain their energy levels during countless hours of practice and stressful competitions.
Some athletes are turning to a plant-based diet, which boosts energy, reduces inflammation and stress and speeds recovery, says Brendan Brazier. The former Ironman triathlete and two-time ultramarathon champion has found that eating good-quality food also contributed to his training regime.
Now a performance nutrition consultant, Brazier works with elite athletes, including in the NFL, NHL, MLB, UFC, PGA and several Olympians.
His fourth book, "Thrive Energy Cookbook: 150 Functional, Plant-Based Whole Food Recipes" (Penguin Canada), has just been published and his latest project is a new magazine called Thrive that looks at how successful people got to where they are in addition to nutrition.
"I talked with Ryan Kessler who plays for the (Vancouver) Canucks and he's on the U.S. men's (Olympic) hockey team. He's quite into nutrition. He understands the whole plant-based concept and quick recovery and the things I've been talking about before, so it's interesting to see. I think more and more athletes are starting to where they never used to.
"I was talking to the kicker of the Seattle Seahawks (Steven Hauschka) just before they won the Super Bowl and he's really into nutrition. He finds it very helpful.
"I'm finding more and more people, whether they're athletes or not, are interested in nutrition because it gives more energy, it means you don't have to sleep as much, you can just get more done," he added during a recent visit to Toronto to promote the book.
"It's about being more productive and doing whatever it is you do better when you eat properly."
The magazine is slated to be published quarterly with the first issue going to press this week in the U.S., and Brazier hopes it will be distributed in Canada.
Brazier, who lives in Vancouver, says he began focusing on a plant-based diet "to speed recovery so I could be a better athlete, so I could potentially race professionally and do triathlon full time.
"I looked at food and I was looking at it in the conventional way, calories in, calories out, so I made sure I ate a lot of calories because calories are food energy so I figured the more food energy I ate the more energy I'll have, which of course wasn't the case. When you eat a big 3,000-calorie fast-food meal you don't have a lot of energy. It's very much the opposite. You feel tired. I started asking myself why was that.
"I found really the net gain of food is so important. So what I mean by that is choosing foods that take less energy to digest and assimilate but give you more nutrients in return, so less energy out, more nutrition in."
He swapped out pasta, white rice and other starchy refined carbohydrates for items including amaranth, quinoa, buckwheat, wild rice, hemp, chia and flax, "all these really good foods that digest much more easily because they're not grains plus they've got a lot of nutrition, so vitamins, minerals, phytochemicals, antioxidants, all these things that a lot of us don't get enough of. So you want to try to take in as much easily digestible food as possible that also has a lot of nutrition, so high net gain."
The lean 38-year-old has avoided eating animal products for a couple of decades.
"I just found as I started eating better and cleaner I did really well with not eating animal products. My recovery was so much better. My flexibility was so much better. I became a better athlete."
For protein, Brazier opts for lentils, legumes, beans, peas, nuts, seeds and greens.
"Spinach and kale is 45 per cent protein. If you eat a big enough salad you're getting some decent protein. It's actually quite a lot easier to get than a lot of people think. Even one piece of sprouted bread as opposed to just plain white bread has six to seven grams of protein. An egg has about six grams so one piece of bread has as much protein as an egg. So it adds up."
By staying away from animal products and other acid-forming processed foods like burgers, fries and pop, Brazier says you can eat more unrefined alkaline-forming foods, like leafy greens, kale, broccoli, spinach, tomatoes, celery, hemp, flax, chia, pea and rice protein, quinoa, buckwheat and amaranth.
"When inflammation goes down, muscle functionality goes up, which means you can move more efficiently which means you don't have to spend as much energy moving. If you're an athlete that's huge. So if you think of all the muscle interactions you would do during a marathon or triathlon, you know that's really a lot of energy that you're conserving because you're more efficient. Little things like that that can add up to make a really big difference."
The recipes in "Thrive Energy Cookbook," developed in conjunction with a chef, do not contain common allergens such as wheat, yeast, gluten, corn, soy and dairy and are not limited to vegetarians or vegans.
"A lot of people who make recipes from my book eat meat, but they also just want some good recipes to try some new things."
There are nut butters, energy bars, high-energy breakfasts, rice and noodle bowls, sandwiches, soups and salads. There are also plenty of sweet treats to tempt, including raspberry chocolate pomegranate tart, blood orange ginger citrus tart and cashew chocolate mousse layer cake.
"Just start slow and don't think about getting rid of bad things. Think about adding good things. I think psychologically that's easier," Brazier says.
Follow @lois_abraham on Twitter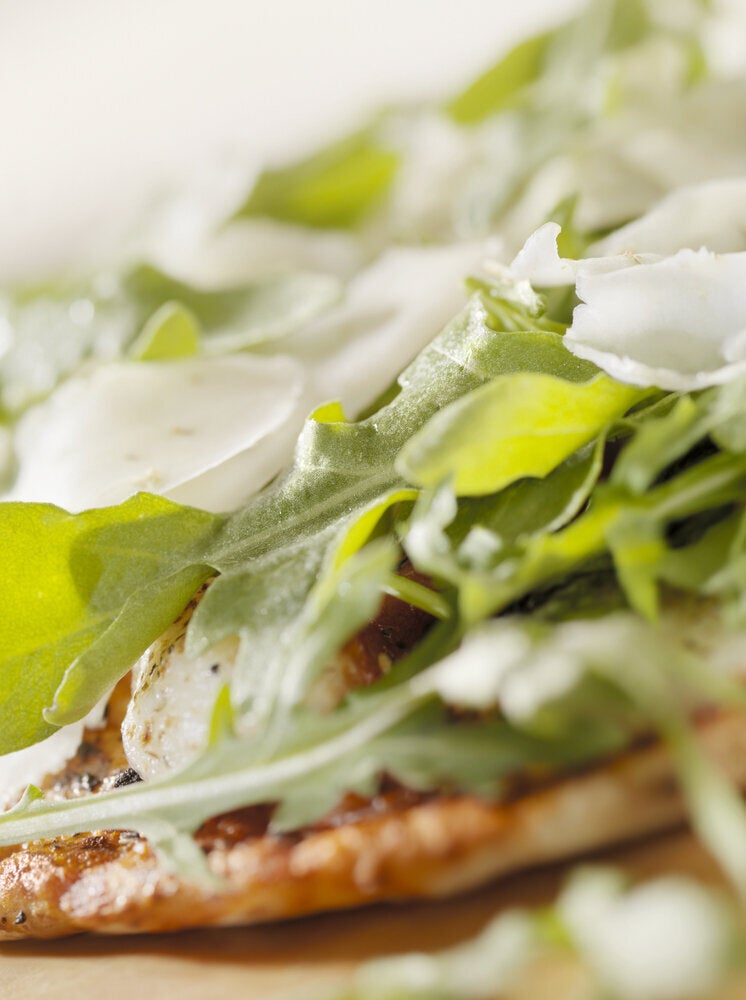 Sneaky Ways To Eat More Greens