Sochi doesn't just have a problem with stray dogs. It looks like the Russian Olympic host city also has a slight problem with cats.
CCTV footage taken in October of 2013 posted this week to YouTube shows a cat falling through the ceiling at the Adler Skating Arena, the venue for Olympic speedskating which cost almost $33-million and was opened in 2012.
We're just glad this didn't happen when the Adler was full of visitors and athletes.
We could also make a few comments about the state of Russian construction but that observation has been made a few times already.
The cat slinked away seemingly unharmed and, yes, even landed on its feet.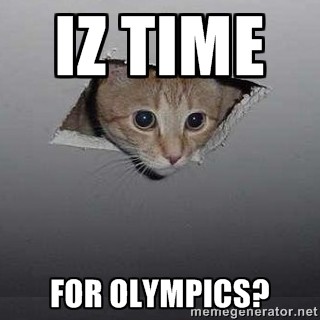 Also on HuffPost
Sochi Before the Olympics