We've been obsessed with Kate Mara ever since she made us want to be investigative White House reporters in "House of Cards" Season 1 and her memorable performance in Season 2 (omg!) makes us all the more enamoured with her.
So, when the 27-year-old stepped out in New York on Tuesday, we were all over what she was wearing.
Kate showed off her new wavy blond bob as she headed into the studio to tape her appearance on the "Late Show With David Letterman" and rocked a bright blue Roland Mouret satin dress with lace pumps which showed off her toned gams.
Since it was chilly in the city (what with the Polar Vortex and all), the former "American Horror Story" actress bundled up in a wool peacoat which transformed her into a Parisian chic goddess.
Her covered-up look was a far cry from the sexy stripped down ensemble she wore for a recent GQ photo shoot, not that we're complaining, we think Kate looks fab!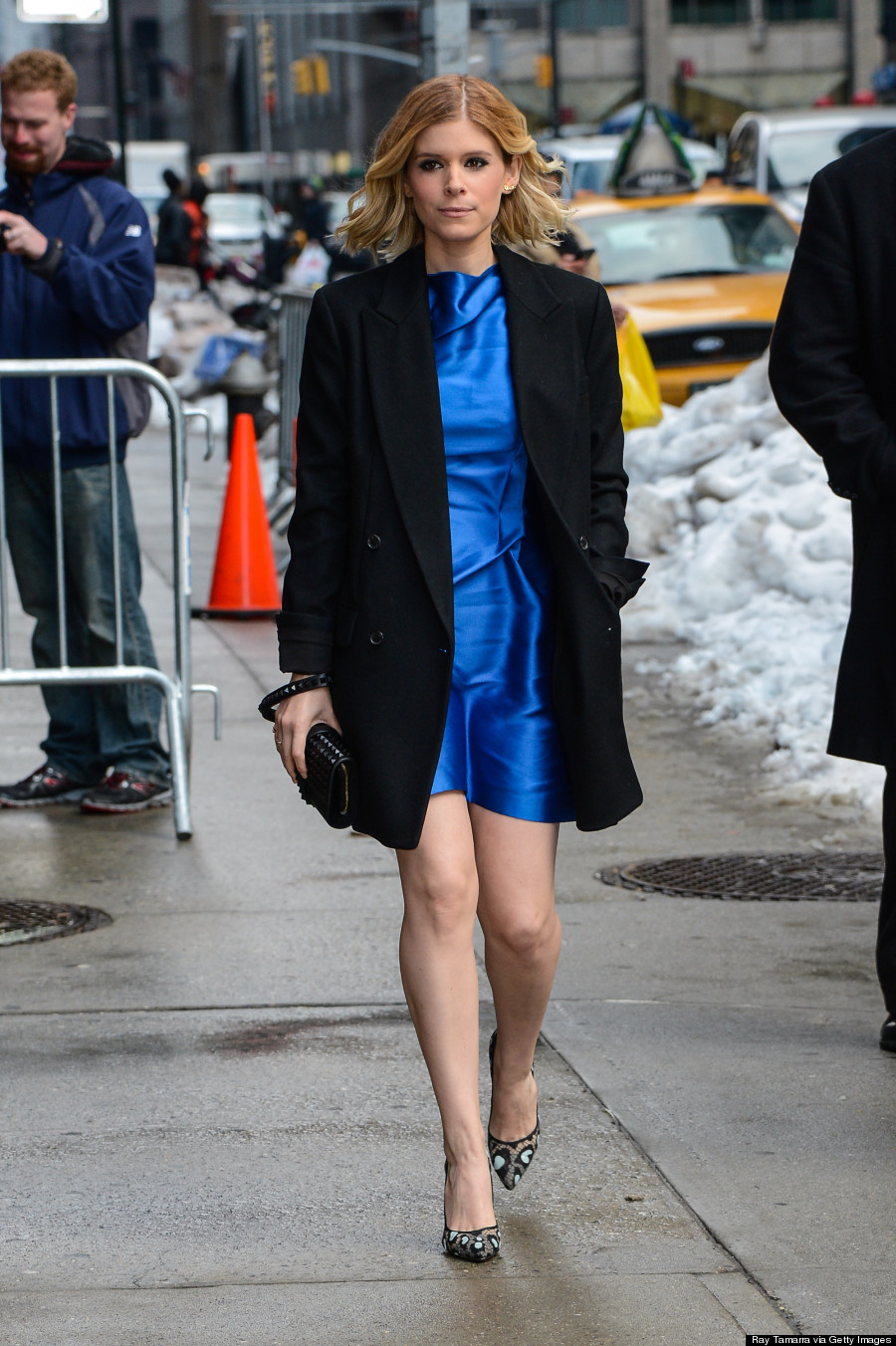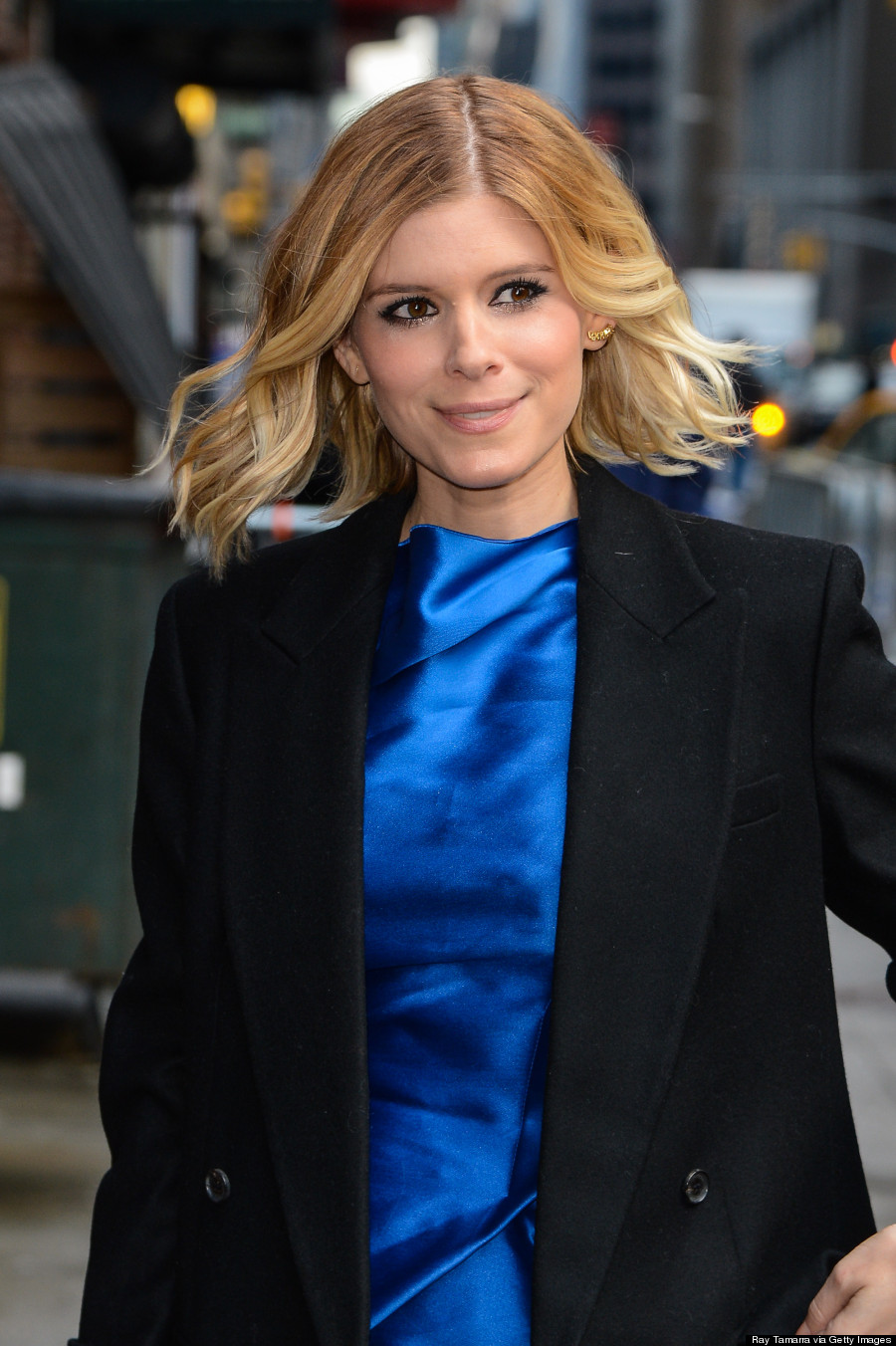 Also on HuffPost