When someone close to you passes away, it can be hard to remember them the way they truly deserve, but for Rob Eves of Kingston, Ont., writing his father's obituary was a chance to let the world know about his father's zest for life.
Posted on YourLifeMoments.ca, the obituary for 76-year-old Bill Eves honours everything from his taste for Molson Canadian beer to his love for fart jokes — and has a pretty great picture accompanying it as well.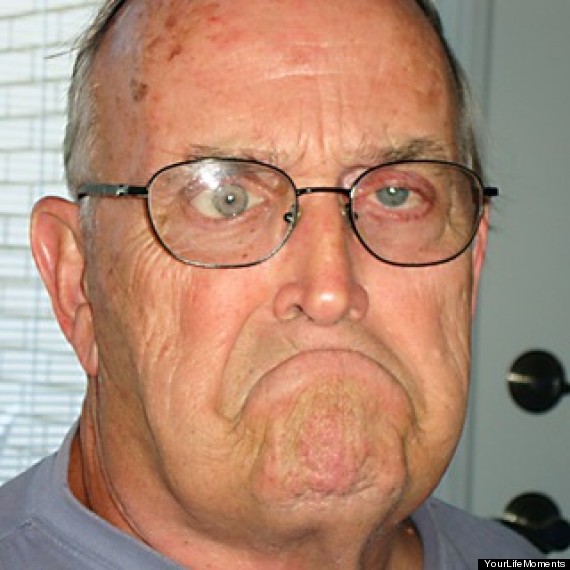 "On Saturday February the 8th Molson's stock price fell sharply on the news of Bill Eves' passing. Senior executives at Molson called an emergency meeting to brace for the impact of the anticipated drop in sales.

As a highly regarded principal for 33 years with the separate school board he created many fond memories for staff, students and families. After his retirement he pursued some of his many hobbies including cooking, carpentry, gardening and sending daily joke emails to family and friends.

Perhaps most important to Bill was educating people on the dangers of holding in your farts. Sadly, he was unable to attain his life-long goal of catching his beloved wife Judy "cutting the cheese" or "playing the bum trumpet" -- which he likened to a mythical rarity like spotting Bigfoot or a unicorn. He also mastered the art of swearing while being splattered by grease cooking his famous wings. In fact, he wove tapestry of obscenities that still hangs over the Greater Kingston Area.

Before passing Bill forged a 76 year trail of laughter, generosity, compassion, and wisdom. He will be greatly missed by his wife of 50 years Judy, his children Rob (Helen), Tim (Mary-Jo), Angela (Brent), Andrew (Stacey), and his grandchildren Noah, Macy, Teagan, Ella, Claire, Lucy and Will. While his whole family is deeply saddened by Bill's passing, there is a rumour floating around that he told some the nurses at St. Mary's of the Lake that this was all just an elaborate plan to get out of shovelling the driveway. MISSION ACCOMPLISHED!"
In an interview with the National Post, Rob Eves, who wrote the obituary along with his siblings, noted that something solemn would not have been an accurate portrayal of his father, and that the writing of this piece was actually therapeutic for the family.
As pointed out the blog "Matt Of All Trades," more than anything, this obituary makes everyone who reads it wish they'd had a chance to get to know Bill Eves in real life. Instead, all we can do is raise a pint of Molson and hope our own end prompts smiles from beyond.
Also on HuffPost
Secrets To Living A Long Life From Centenarians