Surprise! Beyoncé turned out to be the special guest performer at the 2014 Brit Awards on Wednesday night, making us instantly jealous of all the attendees across the pond.
Luckily, Bey's fabulousness extends across oceans, as we got to witness yet another one of her incredible gowns. This time, a sequin green Vrettos Vrettakos dress which reminded us of Princess Ariel of "The Littler Mermaid."
Our Queen posted her stunning look on Instagram which showed her posing in her private jet (obvi):
The form-fitting sparkler featured long sleeves with sheer panels and green cuffs and cascaded down into a fish-tail hem.
Blue Ivy's mama then slayed (metaphorically, of course) the audience with a performance of her new song "XO."
And it's not just us mere mortals who can't get enough of the 32-year-old; models (and "Yoncé" video gals) Jourdan Dunn, Chanel Iman and Joan Smalls recently discussed Bey's gorgeousness, even going so far as saying that they would "turn" for her.
We would too.
The Little Mermaid for comparison: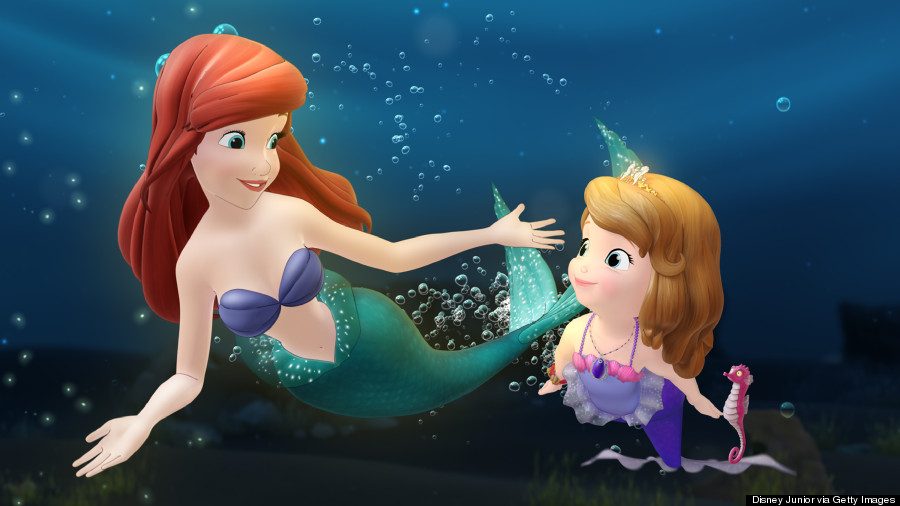 Also on HuffPost
Beyonce At The Brit Awards