Madonna, Lindsay Lohan, Michelle Williams... these are some of the women who have portrayed Marilyn Monroe whether on the big screen, on the red carpet or in photo shoots.
Now it's Miley Cyrus' turn.
The precocious singer channels the late movie star for Vogue Germany's March 2014 cover, and Oribe Hair Care gave us a hint of the inside photo shoot on Instagram.
Oribe captioned the pic, "Oribe gave #MileyCyrus glamorous waves with volume inspired by #MarilynMonroe and #Madonna for the cover of @Vogue_Germany. Check out Oribe.com for the full how-to #instaglam."
In the black and white photo, the "Bangerz" singer's pixie cut is nowhere to be seen; in its place are platinum blond curls which sweep across her pretty face. The 21-year-old also sports tons of mascara, dark brows, glossy lipstick, diamond earrings and the hint of black bra straps.
Featured on not one but two covers, the "Wrecking Ball" crooner goes topless and imitates Madonna circa the '80s and then gets close to the camera giving her best seductive look.
We think she looks gorgeous!
Miley as Madonna: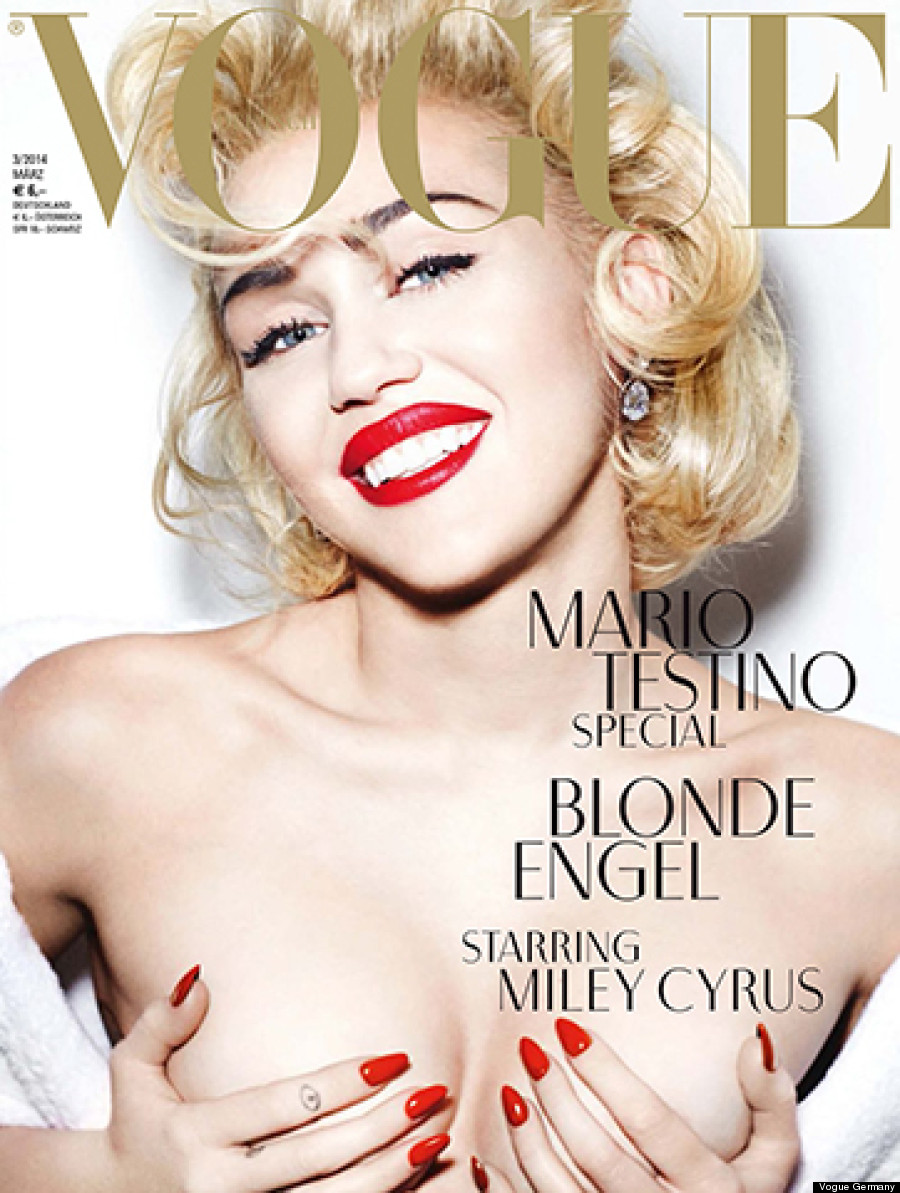 Also on HuffPost
Miley Cyrus' Transformation