One of the most ridiculed photos from the Sochi Winter Olympics shows two toilets in one stall at a venue. But now a mall bathroom in Victoria, B.C. may top that.
The renovated men's restroom in Hillside Mall appears to feature two urinals built kitty-corner to each other.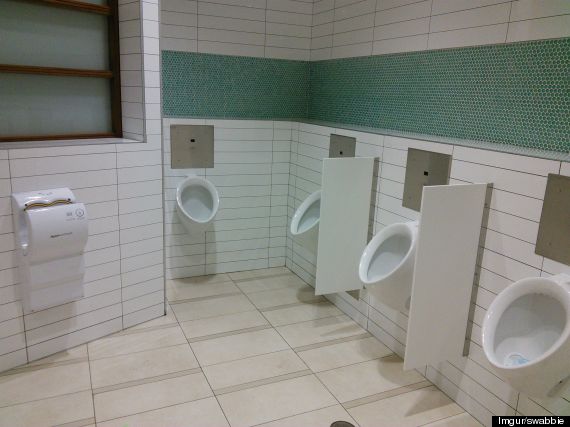 As a Reddit user pointed out: "It's hard to tell scale from the picture but if there are two adults in there, butts would touch."
Ohhh, we smell a new ballad, "Sometimes When Butts Touch..."
Also on HuffPost