While we've been cheering on the Olympics in Sochi for the past week and a half, today marks a particularly poignant moment for Huffington Post Canada's Living team. Not only did the Canadian women's curling team play a perfect match to take home the gold, but our women's hockey team beat the U.S. to win gold, women's figure skating came to an epic finish and the first ever women's ski half-pipe took place. How could we not be glued to our televisions?
But it's not just Canadian women we want to celebrate. After all, it wasn't so very long ago that women weren't allowed to compete in all sports at the Olympics (this is the first year women have competed in ski jump), and as has been shown time and again during these Games, it's very easy to cheer on an athlete based on their complete awesomeness, as opposed to just their country.
So in light of these events, here are our favourite female moments of Sochi 2014 so far. We are not, of course, forgetting all of the very negative events occurring in Sochi, but in keeping with the celebratory Olympic spirit, want to acknowledge those who have risen above and impressed the heck out of us.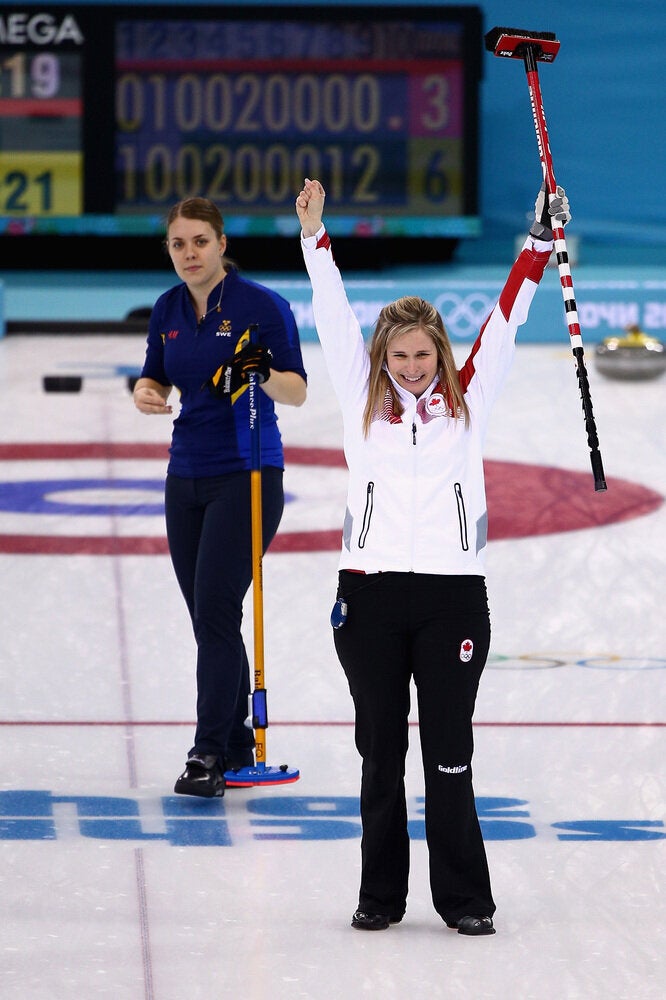 Women At The Olympics 2014