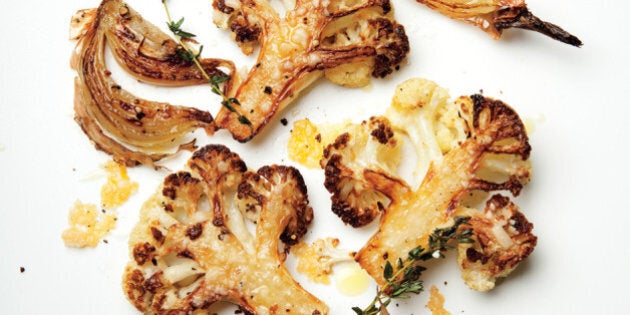 This vegetable can grilled, roasted, barbecued, blended, mashed, eaten raw or made into rice or crusts for people who following a gluten-free diet. Not only is cauliflower incredibly versatile in cooking, it has tons of health benefits nutritionists and doctors can't get enough of.
One head of cauliflower (yes, it does look like a brain), is about 210 calories, while a 100 gram serving counts towards 80 per cent of your daily vitamin C intake — that's a lot!
Here's what you need to buy this week, while the other necessary ingredients (like pepper, salt and oils) are likely already in your kitchen.
Cauliflower head
Coconut oil
Mustard powder
Nutritional yeast
Garlic
Onions
Celery
Vegetable broth
Thyme
Cottage cheese
Turkey pepperoni
Dried basil
Hot sauce
Ranch dressing or blue cheese dressing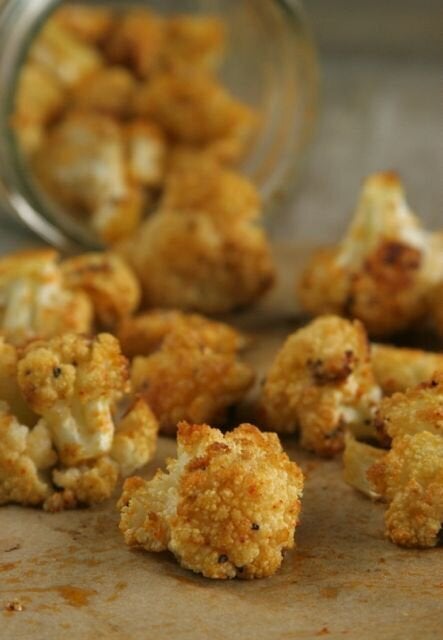 Pack It: Cauliflower Recipes
Monday: Cauliflower Popcorn
Tuesday: Mini Cauliflower Pizza
Wednesday: Cauliflower And Cheddar Soup
Thursday: Parmesan-Roasted Cauliflower
Friday: Buffalo Roasted Cauliflower