Breakfast of champions. That's what Canadians ate across the country this morning.
Well, some drank theirs. As millions of citizens tuned into the Canada vs. Sweden Olympic gold medal hockey game in the wee early hours of the morning, they were busy fueling their patriotism and support for our winning team (Canada sweeped 3-0 in case you're just waking up) with some very Canadian items:
But coffee did have its fans, and how can you have coffee sans doughnuts? One N.L. family went for gold: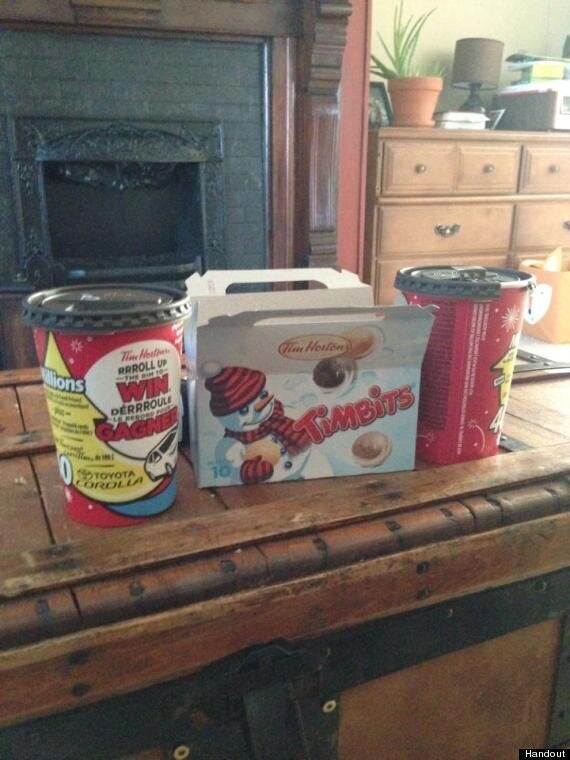 Thankfully, the Timmy's omen for this fan was wrong. Did he roll up the second time?
Couldn't get more Canadian than bacon and Montreal bagels for one Toronto-area family: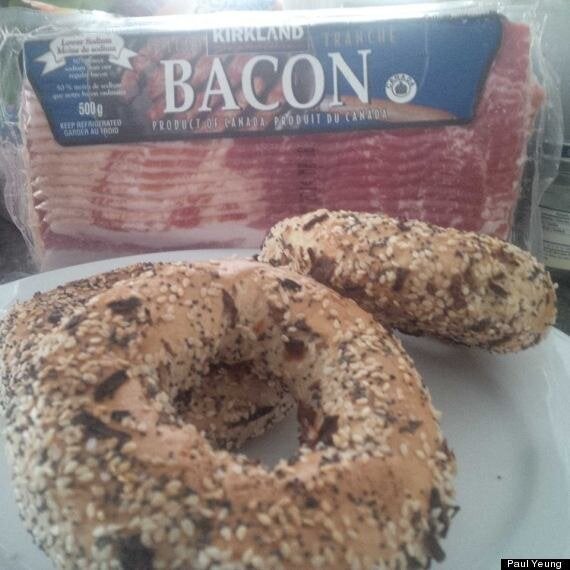 A HuffPost friend and former colleague went for a savoury classic Caesar:
Our B.C. editor Jesse Ferreras was up extra early for some fluffy fuel:
Some opted for some international flavour (Budweiser?! Not Canadian!):
And this was definitely the motto of many across the country:
So, what did you eat for breakfast this morning?
LOOK: 50 of the most Canadian foods: