BOOM.
That's the noise of a million Cumber Collective hearts exploding thanks to a new Benedict Cumberbatch photo.
The "Sherlock" star is the cover star of the February 2014 issue of Esquire Malaysia and boy is looking good thanks to a classic English ensemble.
Benedict sports a top hat (which he tips off to the reader), a bow tie, a vest and tails, proving yet again that old-school clothes never go out of style.
Although we've never seen him wear tails on the red carpet, "The Hobbit" star (who does a mean Smaug) is no stranger to dressing up in formalwear.
Not only has the 37-year-old made velvet hot again but he also schooled us in how to dance in da club while wearing black tie.
Love ya, Benedict!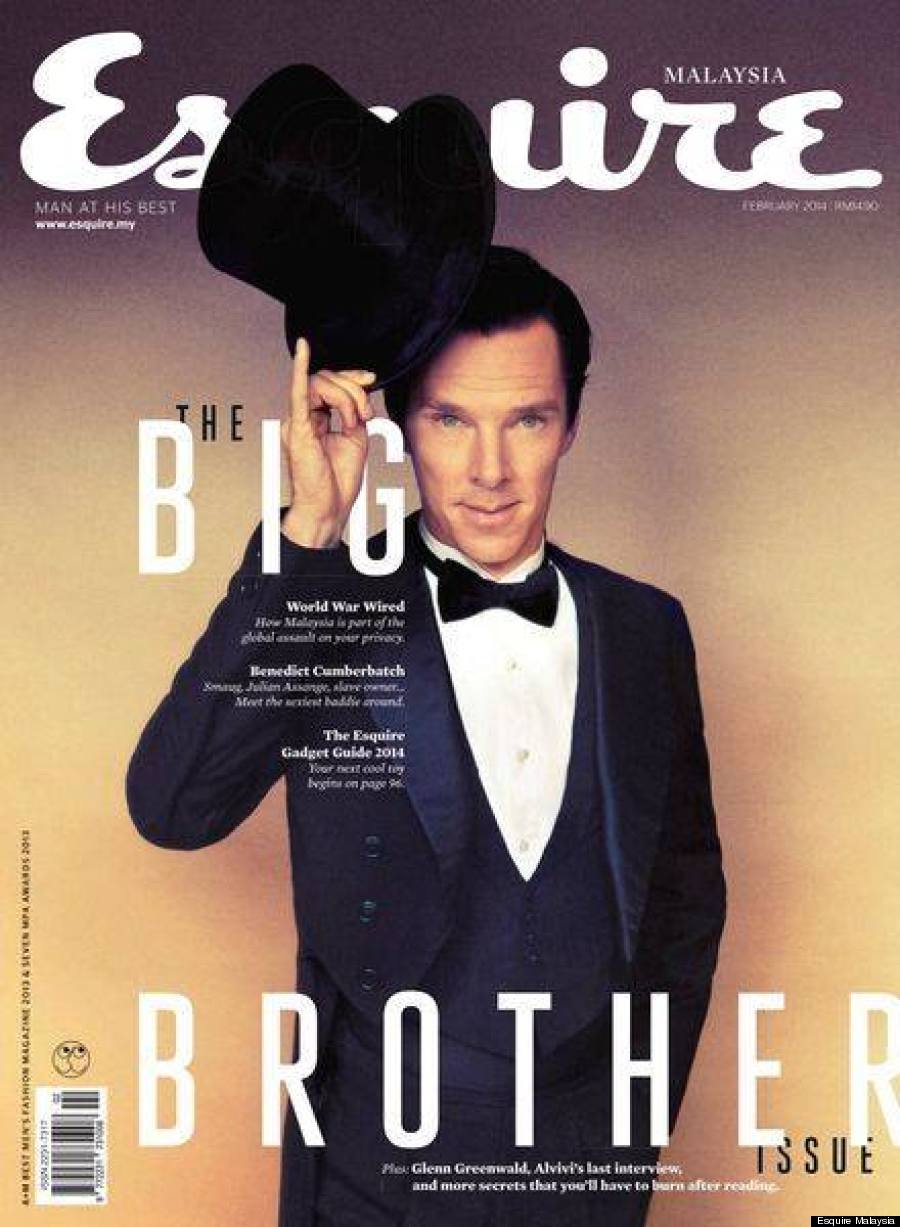 He has the most interesting face in the world:
The Many Faces Of Benedict Cumberbatch