Karwai Tang via Getty Images
Kate Middleton is gonna be covered with diamonds fit for a Queen come April.
The Duchess of Cambridge is getting prepared to embark on her first royal tour of Australia and New Zealand in the spring with Prince William and their son Prince George in tow. Naturally, this means that the mum is going to need some serious bling to accessorize with which, luckily, grandmother-in-law Queen Elizabeth can help out with.
The Mirror reports that the Queen is lending Kate the crown jewels from her extensive royal collection which will be worn on numerous occasions from attending the races in Sidney to visiting the Maori King.
Princess Catherine has already dipped her royal paws into the Queen's vault; the 32-year-old wore a stunning diamond necklace (a bauble which was given to Elizabeth in 1947) to the Portrait Gala a couple of weeks ago.
Although the official list of jewels hasn't been confirmed, the Mirror reports that Kate will most likely select an Australian wattle brooch which the Queen wore when she went Down Under in 2011.
Other potential bling includes a diamond and ruby Australian hibiscus brooch and a blue pearl brooch which was a gift from New Zealand Prime Minister John Key to the Queen.
We hope that Catherine branches out from brooches and wears the same diamond tiara she wore to an event last December and rewears the sparkling Zara necklace she sported at the "Mandela" premiere.
Most likely, the jewels selected will definitely complement her lowered hemlines!
The Queen wears a brooch that Kate Middleton might wear to Australia: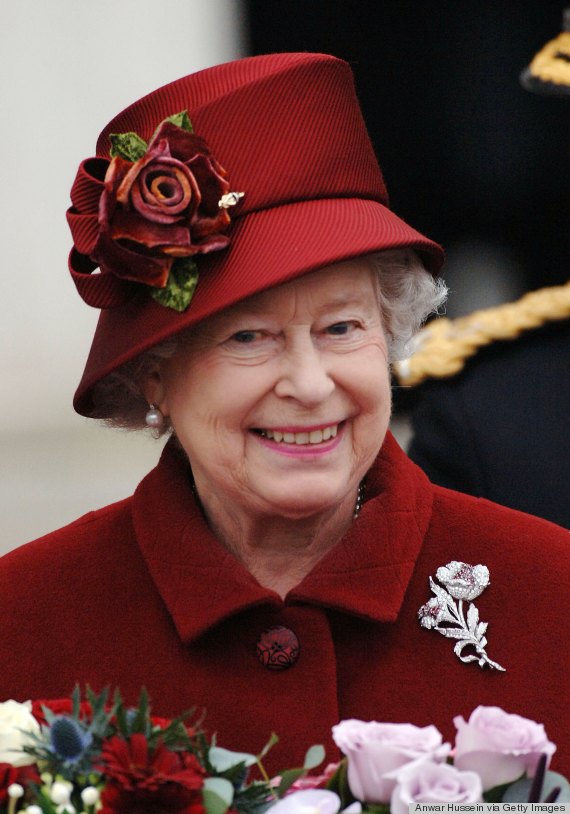 Kate has plenty of jewelry options:
Kate Middleton's Most Memorable Royal Appearances