Keipher McKennie via Getty Images
Sure, he's no Benedict Cumberbatch but Nathan Fillion has a unique style that he can call his own.
The "Castle" star attended the Kusewera benefit party in L.A. on the weekend and rocked a casual ensemble which included an unbuttoned navy blazer over a black v-neck shirt and dark wash trousers.
Looking as ruggedly handsome as usual (seriously, Nathan hasn't changed a bit since his "Firefly" days), the Edmonton, Alta. native let loose a contained smile which had us all swooning.
The 42-year-old tweeted about the event, whose goal was to raise money for Kusewera, a charity which gives children access to education, the creative arts and must-have items such as shoes.
The #Kusewera event was a smashing success. Thanks @MichelleC333 and @garysnowpatrol for making it incredible. pic.twitter.com/8icApUOPyz

— Nathan Fillion (@NathanFillion) February 23, 2014
Not surprisingly, tons of Fillionites tweeted about meeting their man crush.
Yes I did speak with @NathanFillion at #kuseweraCharityEvent -- but it was brief and no photo, Loved meeting @christina_ochoa .very kind .

— Gayle-Lynne (@gayle_lynne) February 23, 2014
@NathanFillion great cause tonight #kuseweraCharityEvent , you where a great host , thanks for the pic pic.twitter.com/I831bVPEos

— rachaelp (@NyInCali72) February 23, 2014
Lookin' great, Mal Nathan!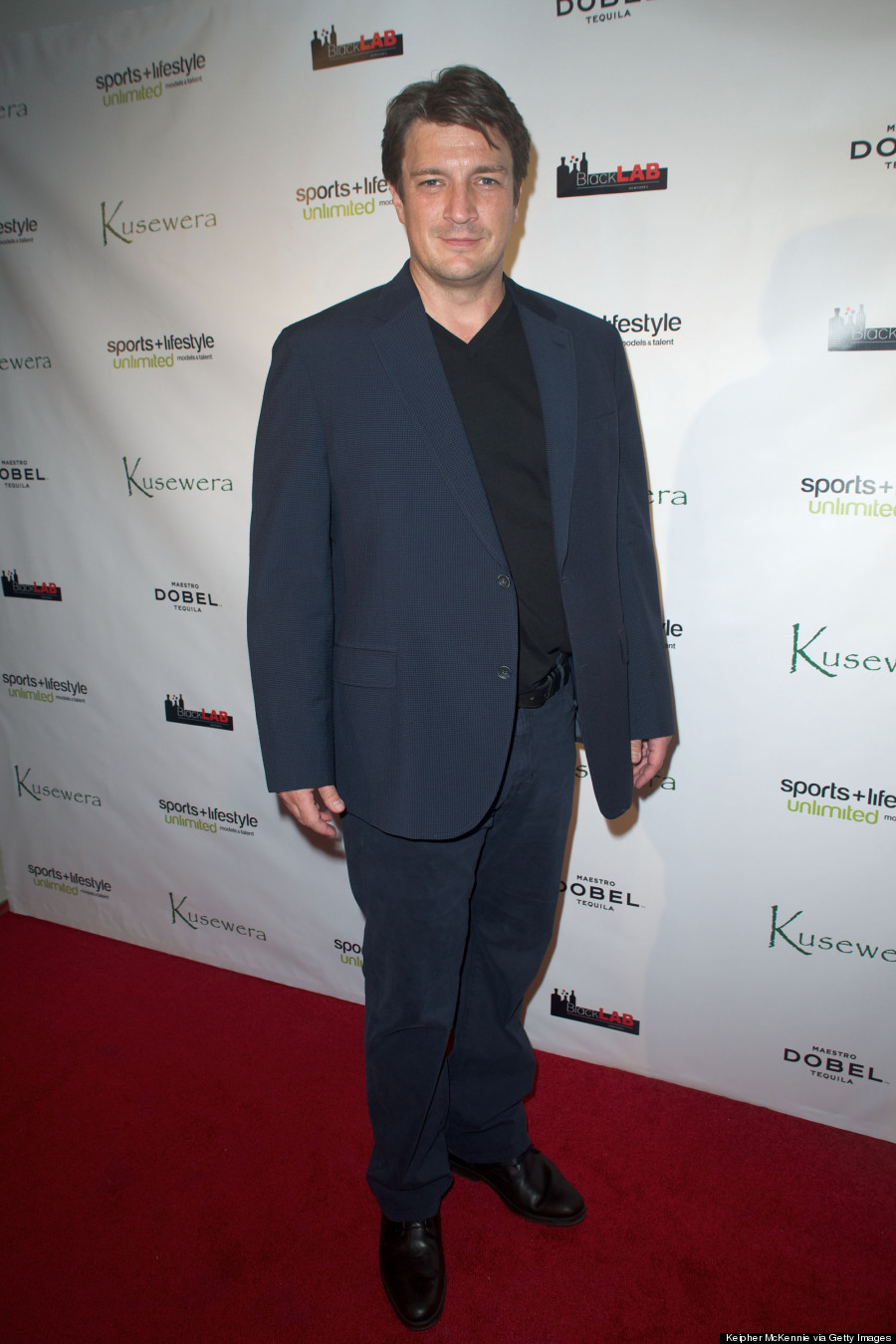 Also on HuffPost