Buero Monaco via Getty Images
If having sex with your partner or by yourself is getting kind of boring and all you really desire is an extra body or two, now there's an app for that. 3nder, an app for finding threesomes, promises both singles and couples to fulfill their sexual desires.
According to the site's mission statement, "It's about time to take the next step and make people comfortable about their sexual desires. We need to evolve our social acceptance."
Developed by London-based entrepreneur Dimo Trifonov, the app lets you make a profile and list the type of sexual fun you're looking for, according to The Daily Mail. And like Tinder, 3nder only lets people who are your matches interact with you.
As of now, the site offers invitations for users to sign up and isn't available in any mobile stores – yet.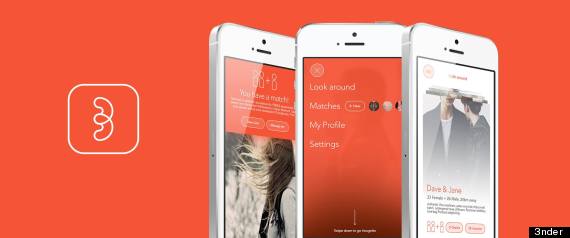 While we're not sure how to even pronounce it (threender, thrinder?), the app is still in beta mode. And while the world may not be ready to use an app to find a sexual partner or two, sex experts like Mike Hatcher argue threesomes can make sex more exciting and reduce people's desire to cheat on their partners.
Would you ever try an app like this? Let us know in the comments below:
Also on HuffPost