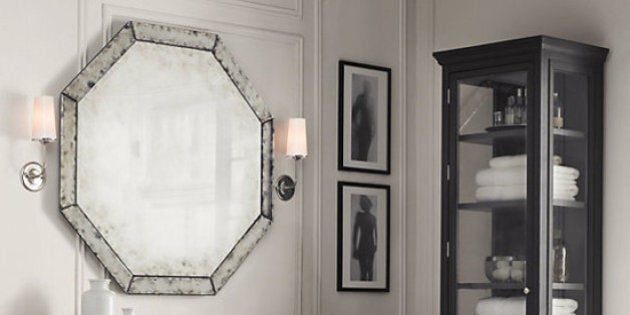 With each new year comes new design trends, and while for some of us that means adding a few new touches to an existing look, for others, it means a complete overhaul of a space.
For Toronto designer Jessica Kelly, yearly design trends simply act as an update to her signature style. "Although I embrace the traditional and veer towards designs that transcend any fad, I also welcome the fresh energy that the au courant can bring to a project," she says. As for what's going to be big for 2014? "It's all about contrasts, from pairing classic with contemporary to the timeless combination of black and white," says Jessica.
Here, Jessica shares her design trend forecast, revealing what she says will dominate decorating schemes in 2014.
Classic Juxtaposed Against Contemporary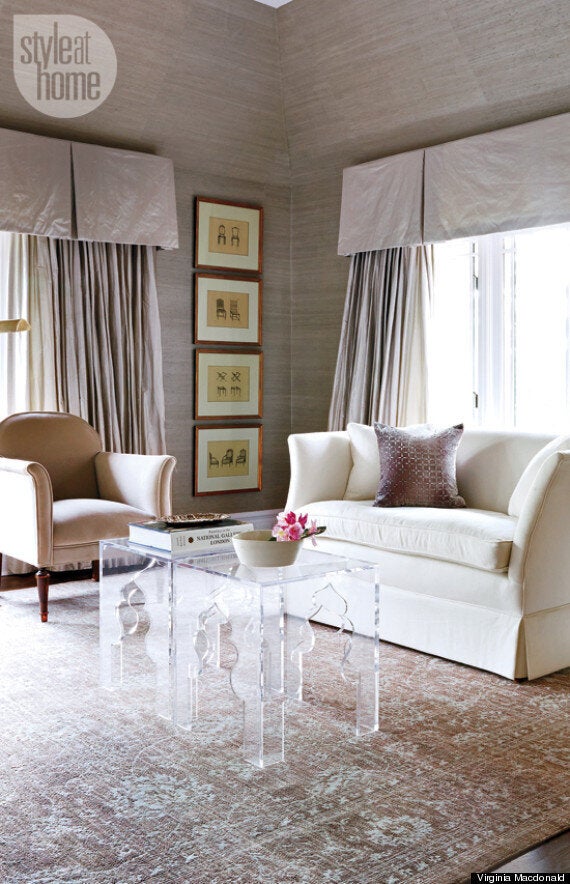 Whether you have traditional decor or prefer a fully modern look in your home, 2014 is all about adding contrasting elements to create an updated look. "If you steer towards a classic style, try adding a few modern touches, like pairing the elegant silhouette of a traditional camel back sofa with a contemporary glass coffee table or a Philippe Starck lucite chair," suggests Jessica.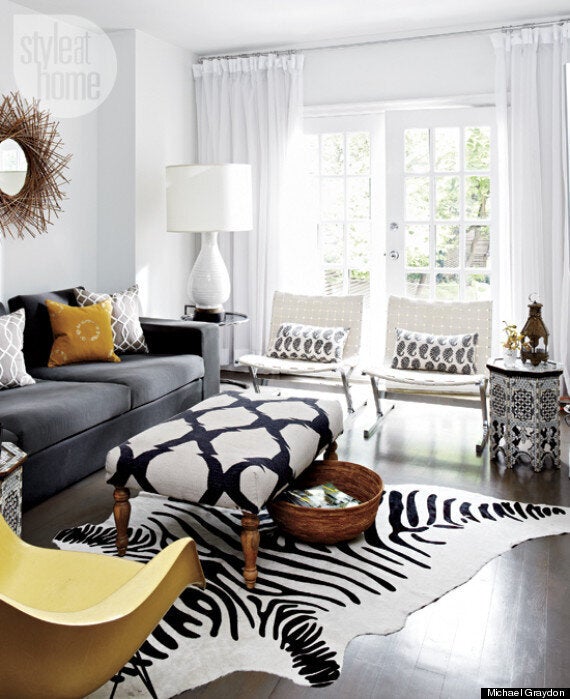 Large-scale patterns remain popular for 2014, with traditional damasks and ikats introduced in large-scale wallpapers, textiles and rugs. Jessica also suggests considering contemporary abstract art reproduced in upholstery fabrics and wallcoverings, citing designers Kelly Wearstler and Madeline Weinrib as sources of inspiration. "And don't forget about the perennially chic animal prints like leopard and zebra," Jessica adds. "Just keep in mind that a little goes a long way." (Photo: Michael Graydon; Design by Montana Burnett)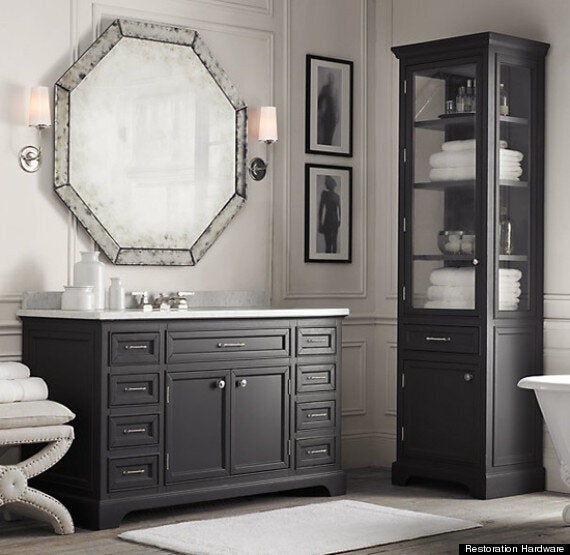 Mirrors have long been used in design schemes, not only as a decorative touch, but also for opening up a space to appear larger. In 2014, mirrors are still on trend, but feature an Old World twist. "Instead of using regular, plain mirrors, try a smoked mirror, also known as antiqued or foxed mirror," says Jessica. "I recently used one to inset upper kitchen cabinets, giving me a look that was moody, yet still adding that bit of sparkle every interior needs."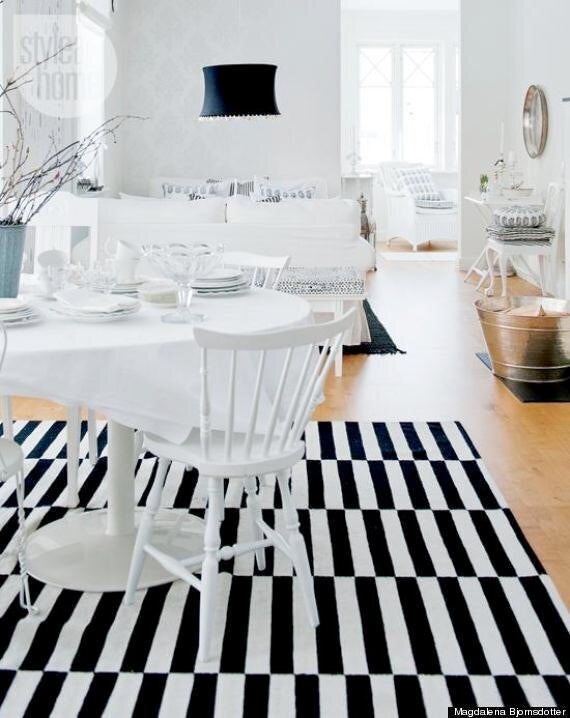 "They're always saying 'Black is back!', but in my world, it never left," says Jessica. And for 2014, design's most classic colour combo is taking a front row seat. "I love it for a chalkboard wall in an all-white kitchen, a dusky accent wall in a dining room, and I often recommend it for painting traditional paneled interior doors for an instant upgrade to elegant from ho hum," says Jessica. "It also looks great with brass or gold hardware. It's a great makeover for lampshades too, whether the fixture is traditional or contemporary. You can't beat the combination of black and white. It's an elegant answer for any design dilemma."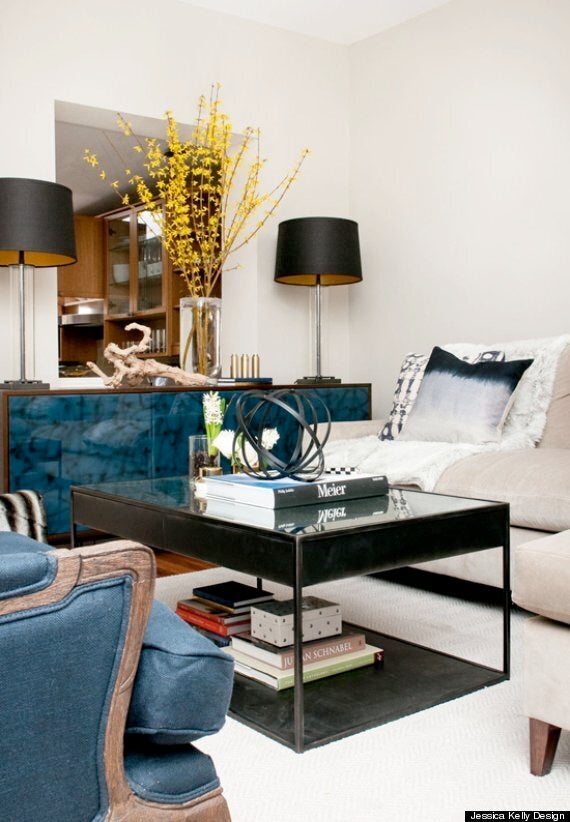 Luxury reigns in 2014 when it comes to textures, but you can easily incorporate the trend without breaking your budget. "You can mix it up with luxurious textures in bigger budget items like upholstery, rugs and drapery, or you can add a few touches in your accessories like pillows and throws. Suede, silk, velvet, linen, natural hide real or faux fur, Mongolian lamb and sheepskin all just beg to be stroked, Jessica says.