Test Drive: The Huffington Post Canada's Living team will try out something that has sparked our curiosity, and as long as we live to tell the tale, we'll let you know all about it.
Trying It Out: Finding a bra when you're a heavier set can be exhausting. Not only do women have to deal with stores that don't carry sizes beyond DDs, but a lot of women like myself have trouble finding sports bras that offers support for shoulders and the overall chest area.
The first thing I noticed was the size, the cup shape and the straps. The bra includes a thick back strap with at least four rows of hooks. The straps for your shoulders include padded fabric for extra comfort and the cups are almost cone-like, which may look weird and something 1991 Madonna would wear.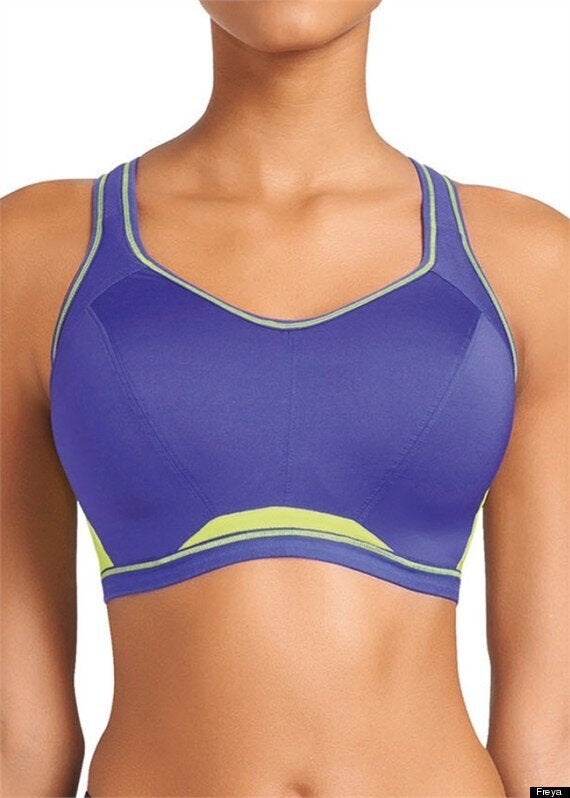 Wearing this bra to yoga, a class with more relaxation, little movement and stretching, help kept my boobs in place. Next, I wore the bra to the gym during an elliptical session and skipping workout. Again, the bra was ideal for keeping things in place and not add strain to my back or chest. Lastly, I tried out an intense Madonna-inspired dance/cardio class in Toronto, and once again, the bra did nothing but impress.
It felt great, it didn't look too cone-like under a basic t-shirt and it was easy to wash as well.
The study also found women who didn't wear the right sports bra were less likely to exercise or play sports altogether, had low confidence levels and had trouble either breathing or changing upper muscle activity if they did work out.
Tips: It's pricey support, but well worth the investment. There's nothing worse than not being able to enjoy working out because of chest pain. Just make sure the fir is secure (tighten all straps and make sure the bra actually hugs your chest).
Have a sports bra you love? Let us know in the comments below.
ALSO — Other things the Huffington Post Canada Living team has tested: