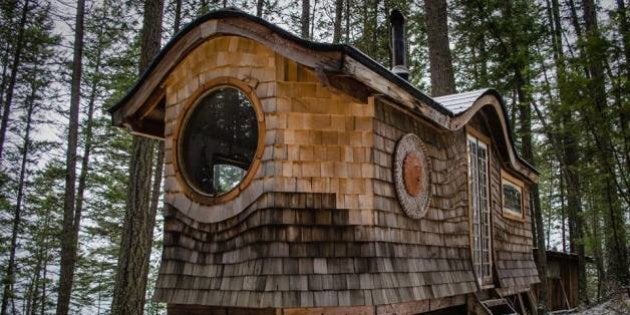 We would all love to run away to a sanctuary in the woods to write, and we're insanely jealous of a Nelson, B.C. woman who has a place to do it.
This so-called "gypsy wagon" serves as a writer's retreat for Rachel Ross, the marketing director for Mandala Homes, a Nelson-based homebuilding company.
The wagon is eight feet by 12 feet in size and its rounded features make it look like something out of "The Hobbit." A junior carpenter built it out of recycled materials in the mid-2000s.
Ross wrote about the wagon in a Feb. 12 blog post on Inhabitat, a New York-based design website:
"It's built on a salvaged five-tonne truck chassis that cost $100, purchased from the local wrecking yard. The floor joists for the house are nailed to fir beams that are bolted to the metal frame. There are regular 2 x 4 framed walls sitting on top of the floor joists and the whole structure is crowned with curve cut roof rafters."
Check out some photos of the "gypsy wagon" near Nelson: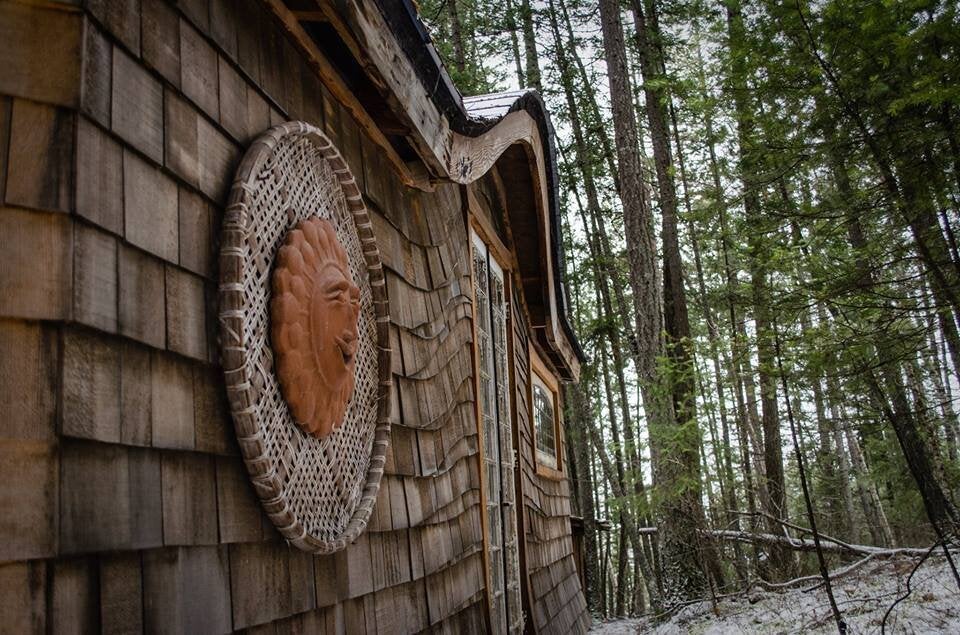 This Might Be The Most Whimsical Tiny Home We've Seen
The wagon boasts unique design features such floors made of hemlock wood, two curved skylights and a round window made from a re-purposed picnic table top, with nautical rope serving as weather stripping. It has an outdoor tap connected to fresh spring water and an RV plug for connecting it to a power source.
It also has a cast iron wood heater that can warm the space up in 20 minutes.
We can just imagine a great author like Margaret Atwood in a space like this, alone with her thoughts and penning her next opus.
Alternately, we can also imagine Bilbo Baggins missing this place dearly while he's off fighting a dragon.