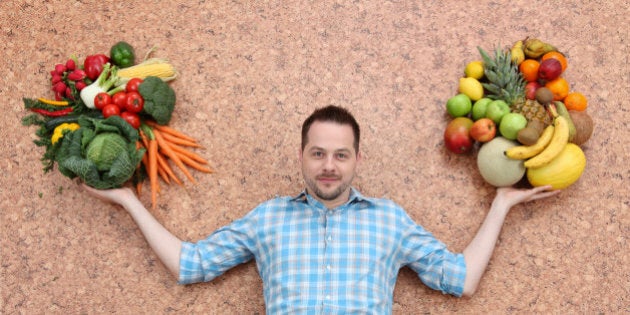 A new review of past studies shows vegetarians have lower blood pressure than those who consume meat. The review was conducted by researcher Yoko Yokoyama, Ph.D., M.P.H. and her team at the at the National Cerebral and Cardiovascular Center in Osaka, Japan.
Yokoyama and her colleagues looked at seven clinical trials and 32 studies published from 1900 to 2013, for which nearly 22,000 participants ate a vegetarian diet. Net differences in participant blood pressure were measured while "going veggie," with findings including a reduction in the average systolic and diastolic pressure. This was compared to those eating an omnivorous, or plant and animal, diet.
All 32 studies indicated lower systolic and diastolic BP from eating a vegetarian rather than an omnivorous diet.
The researchers note that switching to a vegetarian diet is a way to lower blood pressure without medication, which is expensive and often includes side effects.
"Further studies are required to clarify which types of vegetarian diets are most strongly associated with lower BP," Yokoyama said.
According to the American Heart Association, blood pressure readings under 120 mm Hg systolic and 80 mm Hg diastolic (120/80) are normal. High blood pressure is 140/90 and over.