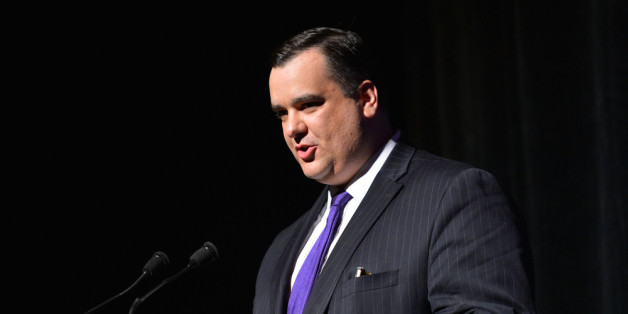 Alberto E. Rodriguez via Getty Images
Industry Minister James Moore has turned down a request from Inukshuk Wireless, a provider of wireless internet to rural and remote regions, to buy 83 wireless spectrum licences from NextWave.
NextWave, a subsidiary of AT&T Inc., applied last October to transfer its spectrum wireless licences  in the 2300 MHz band to Inukshuk Wireless, a joint venture between Rogers Communications and Bell Canada.
Moore said he turned down the sale because it would "lead to unacceptable levels of concentration of spectrum in the hands of incumbent carriers that negatively affects competition in our wireless sector."
Bell and Rogers already dominate the wireless market, with rival Telus. If this request was approved, 95 per cent of the wireless communications services spectrum would effectively be held by the big three, Industry Canada said.
Inukshuk Wireless provides wireless internet services to areas of Newfoundland and Labrador, rural areas in the Maritimes and Quebec, parts of Alberta, Ontario and B.C., as well as Yukon.
Inukshuk has been accused of hoarding wireless spectrum in the 2300 MHz and 3500 MHz spectrum and failing to set up service in remote areas.
Bell and Rogers have denied they are hoarding spectrum.
Moore said the government is committed to improving high-speed internet service in rural and northern areas.