Kim Kardashian isn't one to shy away from flaunting her fab figure so we weren't surprised when she showed up at the 2014 Vienna Ball on Thursday wearing a revealing gown.
Part Princess Grace, part burlesque dancer and all sass, the two-tone dress left us with many questions, such as: 1) Is this Kim's idea of a sexy princess? And 2) Did Kanye design this himself?
The unusual gown featured a black halter top with sheer cutout panels and an open back while the bottom was a satin cream-coloured skirt with white sheer panels.
So sure, the frock is a bit confusing, but there's no confusion over how ah-mazing Kim looked.
There to soak up the reality TV star's gorgeousness was mom, Kris Jenner, who dazzled in a black sequin gown and a high bouffant.
Where was Kanye, you may ask? The rapper wasn't at the fancy-dancy event because Kim was actually the (paid) date of Austrian businessman Richard Lugner.
Lugner shelled out $500,000 for the honour of being on Kim's arm for the evening but was overheard telling guests, "Kim is annoying me."
Uh oh! Someone's a bit of a party pooper!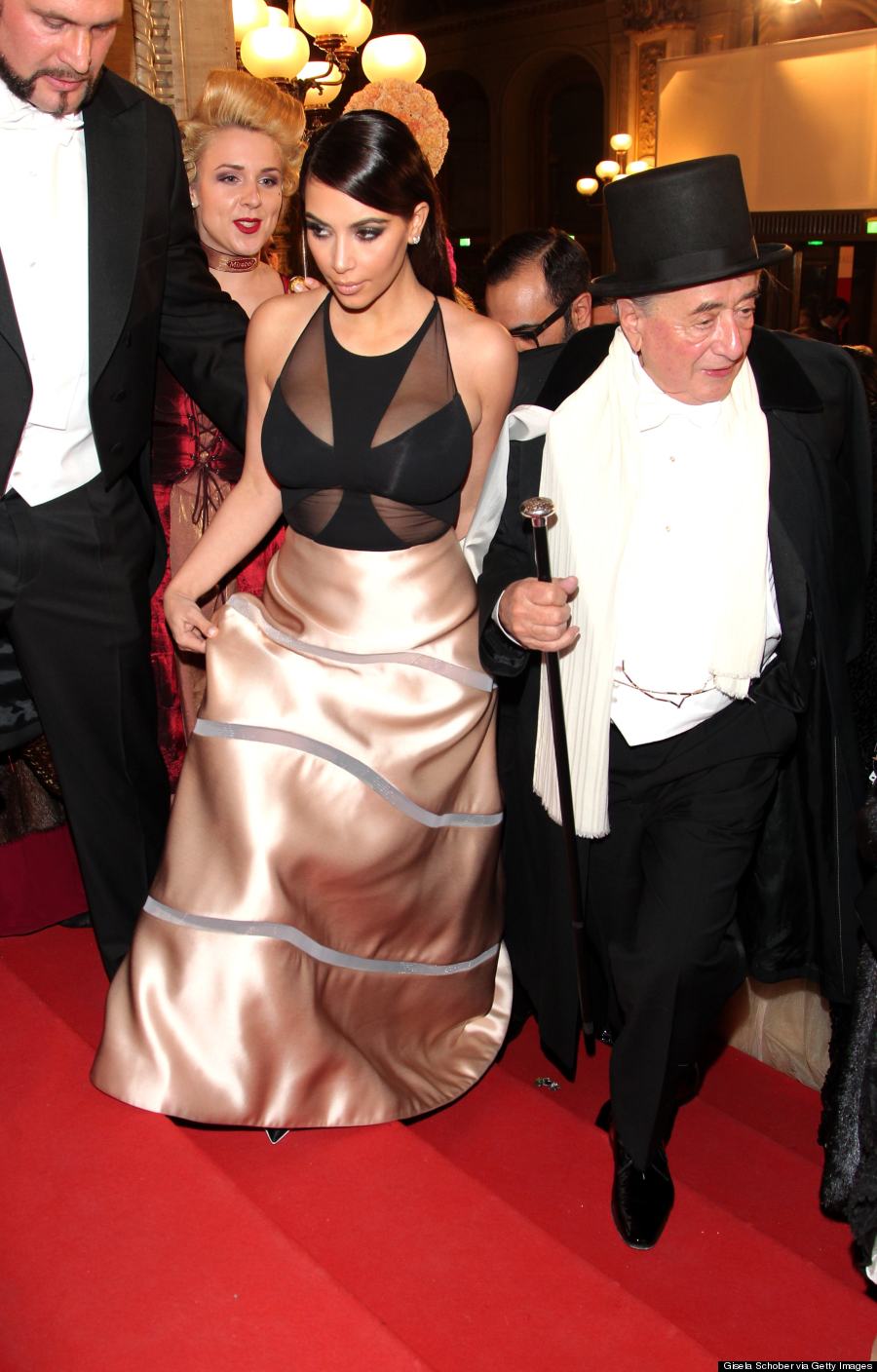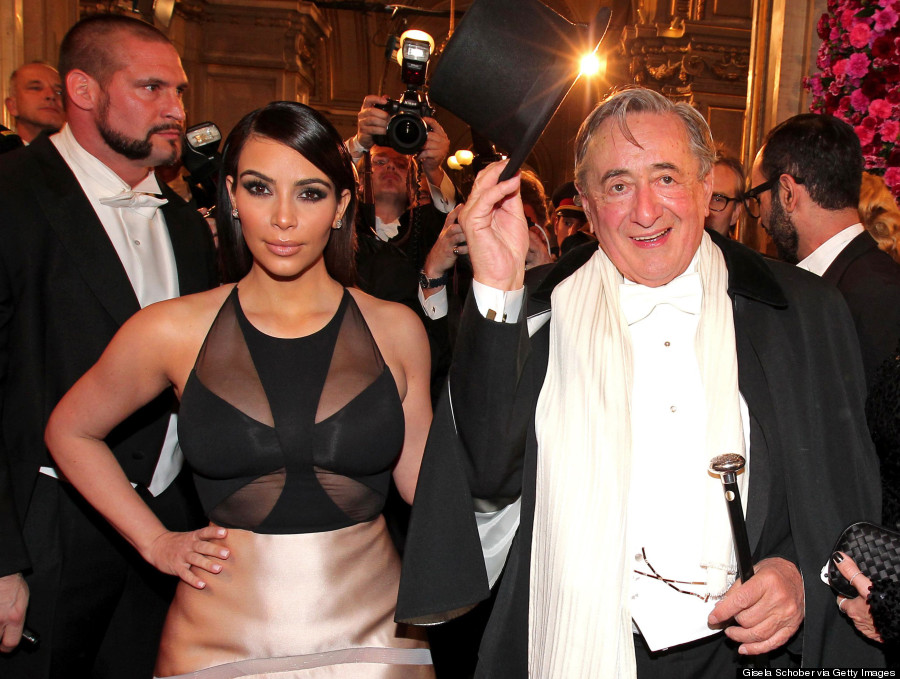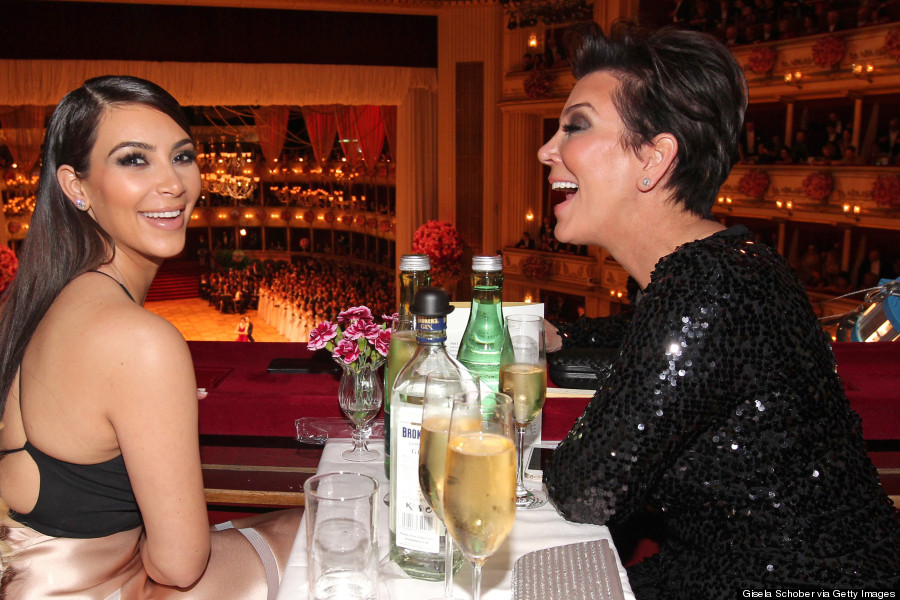 Also on HuffPost
Kim Kardashian's Hottest Moments