Cate Blanchett is known for her polarizing style but there was nothing controversial about her Oscars 2014 red carpet gown.
Instead of drama, we got a plain Jane nude-coloured gown that completely washed her out. Dozens of paillettes, beads and sequins over the flared tulle skirt did nothing to add some pizzazz to the ensemble.
There's no doubt that the "Blue Jasmine" star looks gorgeous (we bow in her presence) but we wish that she wore something with more flare à la Lupita Nyong'o.
Good thing she made up for her simple gown with Old Hollywood waves and stunning opal drop earrings.
What do you think of Cate's dress?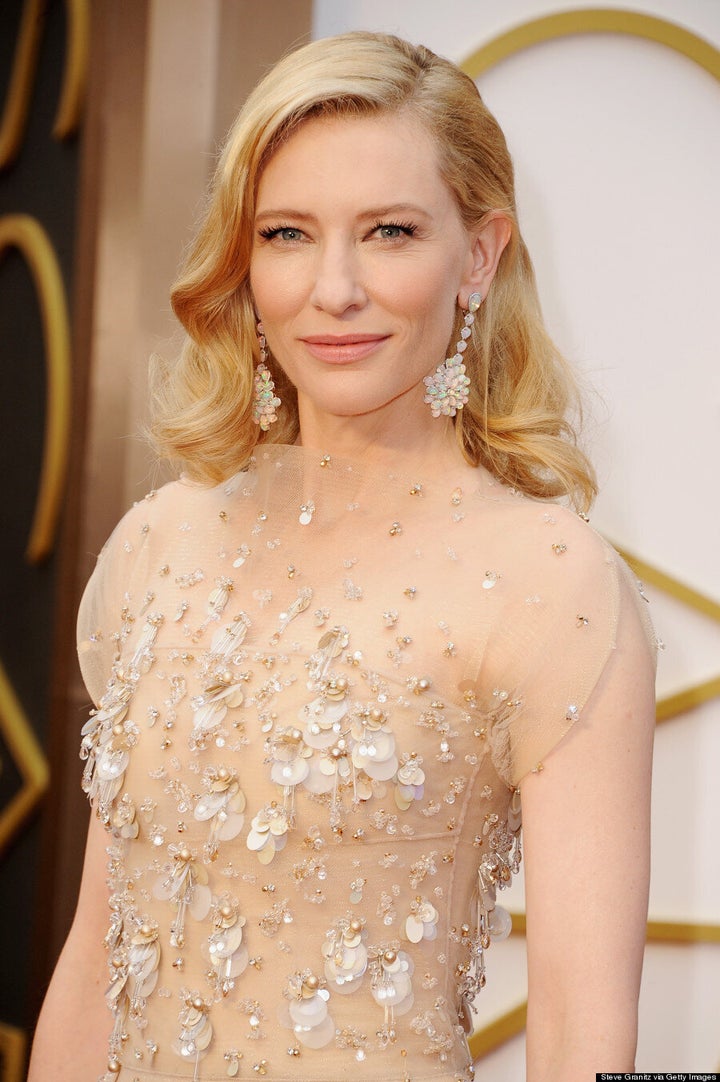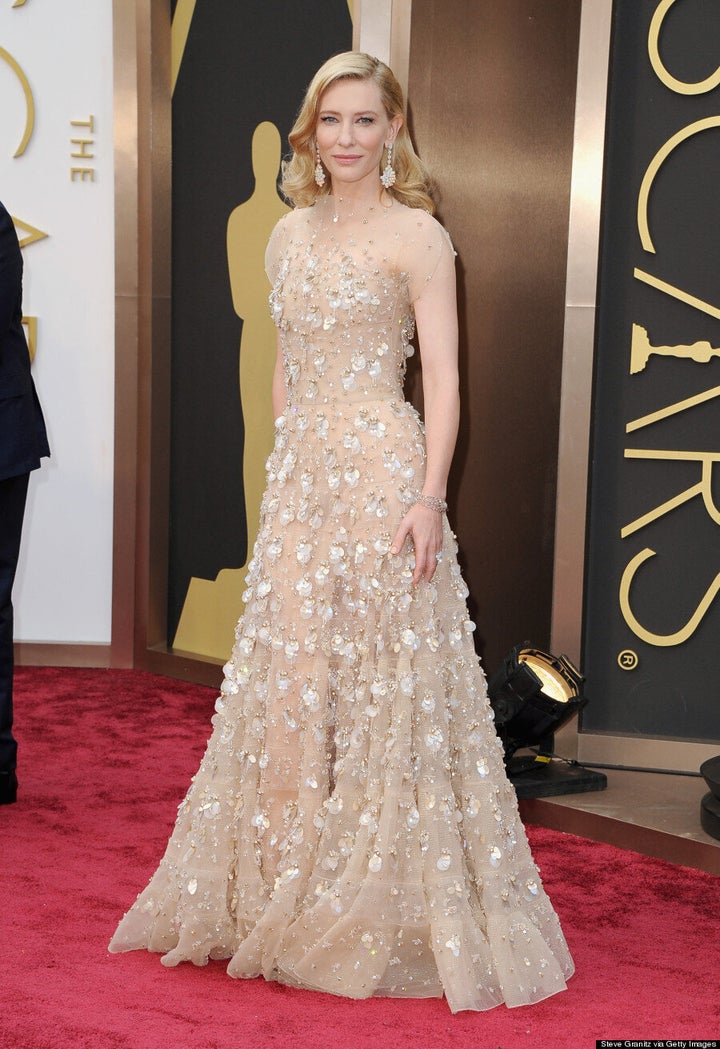 All the beautiful people at the 2014 Academy Awards: