BOOM.
That was Liza Minnelli throwing down the best dressed outfit at the 2014 Oscars.
Judy Garland's daughter sashayed her way down the red carpet on Sunday wearing lots of lashes, huge diamond earrings, a cobalt blue ensemble and matching blue-streaked hair (as you do).
The outfit featured an off-the shoulder satin shirt with asymmetrical sleeves and matching loose pants which revealed black shoes.
Naturally, Twitter went nuts as soon as they saw the 67-year-old's major entrance.
So Liza Minnelli has arrived at the #Oscars2014 Honey, what's this about? pic.twitter.com/GWOuoSCcdw

— Matty Weston (@hellomattyW) March 2, 2014
my mom started judging liza minnelli's hair so i started judging my mom's hair and she got mad. like ok. then don't judge other people

— bizarre cigar (@ginabinax3) March 2, 2014
Liza Minnelli's electric blue streak says she will be twerking to Beyonce at the after party. #oscars #eredcarpet

— NataliJewel (@NataliJewel) March 2, 2014
They also couldn't help but make "Arrested Development" references:
Liza Minnelli blue herself! @bluthquotes @arresteddev http://t.co/XBnvHmYc7C #oscars #oscarsredcarpet

— Julie Giusti (@juliegiusti) March 2, 2014
Portia De Rossi is at the Oscars. So is Liza Minnelli. I hope they hang out and talk about Jessica Walter.

— Jodi (@NobleKnope) March 2, 2014
Was Liza With A Z making a subtle Blue Man Group reference? If so, we're happy to be in on the joke.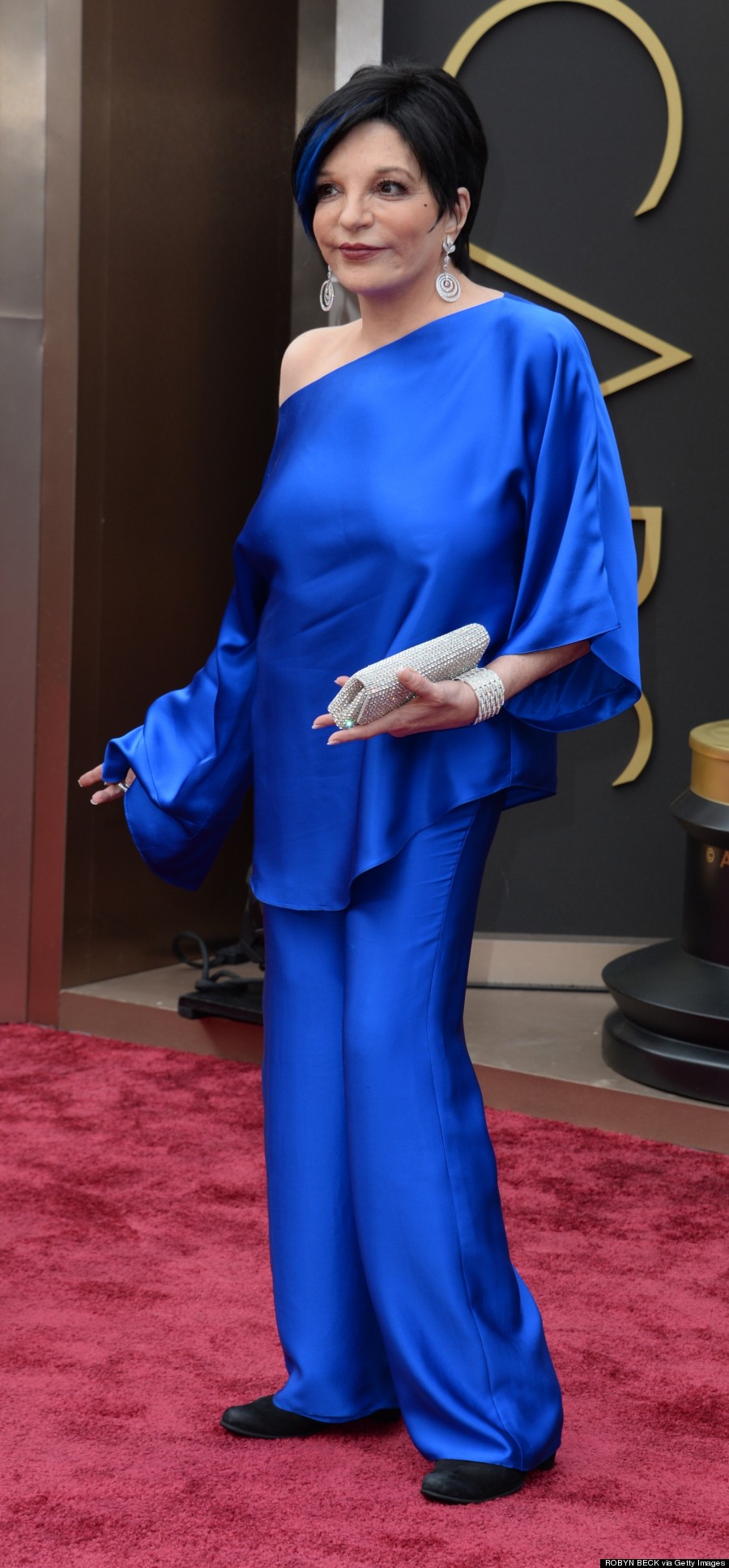 More Oscars 2014 red carpet pics: