So Pharrell wore shorts to the Oscars.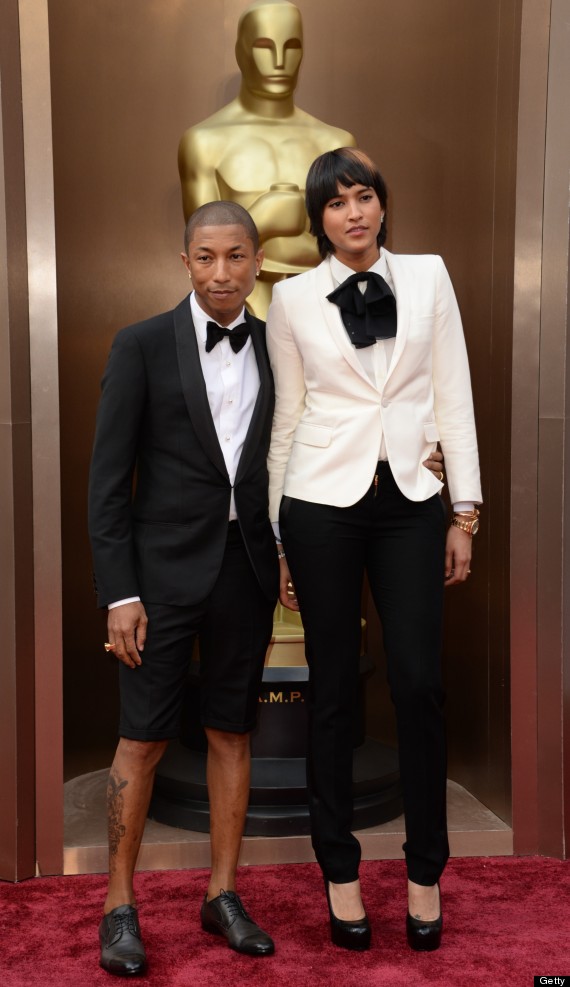 And even though they're from the high-end brand Lanvin, the fashion police on Twitter were not impressed.
Pharrell's trousers were torn into shorts by the shark that he jumped.

March 3, 2014
Pharell looks like he belongs in the Von trap family #oscars #oscarredcarpet #whatishethinking

— Mary Kikitis (@kikase4lyf) March 2, 2014
No, Pharrell. JUST NO. NEVER. #Oscars

— Chris Jancelewicz (@CJancelewicz) March 2, 2014
Pharrell kind of reminds us of our UPS guy. #noshortsattheoscarsplease #Oscars

— moggitgirls (@moggitgirls) March 3, 2014
WHAT IF PHARRELL THOUGHT THE AWARDS WERE BUSINESS CASUAL

— Anne T. Donahue (@annetdonahue) March 2, 2014
MAYBE if it was Art Basel, Pharrell. #Oscars #Shorts

— shinan govani (@shinangovani) March 2, 2014
A lot of people thought the shorts would have gone well with the park ranger hat Pharrell sported at the Grammys.
Do they not make black tie Mountie hats, Pharell?

— Siri Agrell (@SiriAgrell) March 2, 2014
Pharell is slowly turning into a park ranger.

— Robin Rodgers (@robinemily110) March 2, 2014
On the plus side, nobody can believe Pharrell is 40.
I used an advanced age progression algorithm to figure out what Pharrell would look like if he lived to 900 years old pic.twitter.com/G9rWX9CWBr

— samir mezrahi (@samir) March 2, 2014
In his own words: "You can't be me, I'm a rock star."
Also on HuffPost