By now, you've probably already seen Ellen's insanely viral Oscar selfie. Of course, when something goes this big on the internet, the pranksters and photoshop wizards come out to play.
And seeing how Kevin Spacey's face was easily the best part of the whole meme... BEHOLD!
Shoutout to whoever made this Kevin Spacey meme of the #Oscars2014 selfie. pic.twitter.com/Tbc2swmA36

— HannahJane Parkinson (@ladyhaja) March 3, 2014
OK, what about a certain Toronto mayor who's in Los Angeles right now, trying to stay out of trouble? It ruins the mood, but sure.
LOL RT @DanDakinMedia: GREATEST. PHOTOBOMB. EVER. Who says Rob Ford wasn't at the #Oscars pic.twitter.com/2GqwxrmjQL

— HuffPost Canada (@HuffPostCanada) March 3, 2014
What about the greatest actor of our generation Nicolas Cage. Why wasn't he in the photo? Let's fix that.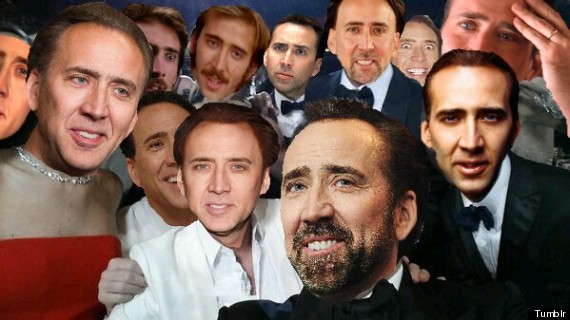 And one must never forget Grumpy Cat
Selfies. I hate them. #Oscars @TheEllenShow pic.twitter.com/QcrVBagmSu

— Grumpy Cat (@RealGrumpyCat) March 3, 2014
Also on HuffPost