Perhaps he was just super excited that he just won his first Oscar. Perhaps he wanted to copy Benedict Cumberbatch.
Whatever the reason, Jared Leto photobombed Anne Hathaway at the Vanity Fair Oscar party on Sunday night and he didn't care who got in his way (it was the totally oblivious Anne).
It was definitely a special night for the "Dallas Buyers Club" actor: he strutted his stuff on the 2014 Oscars red carpet looking just a little bit like Jesus (it's those luscious locks), then took part in the most epic Twitter selfie ever (that's half his face on the left) and then won the Oscar for Best Supporting Actor.
So, basically this means that he can photobomb who he likes.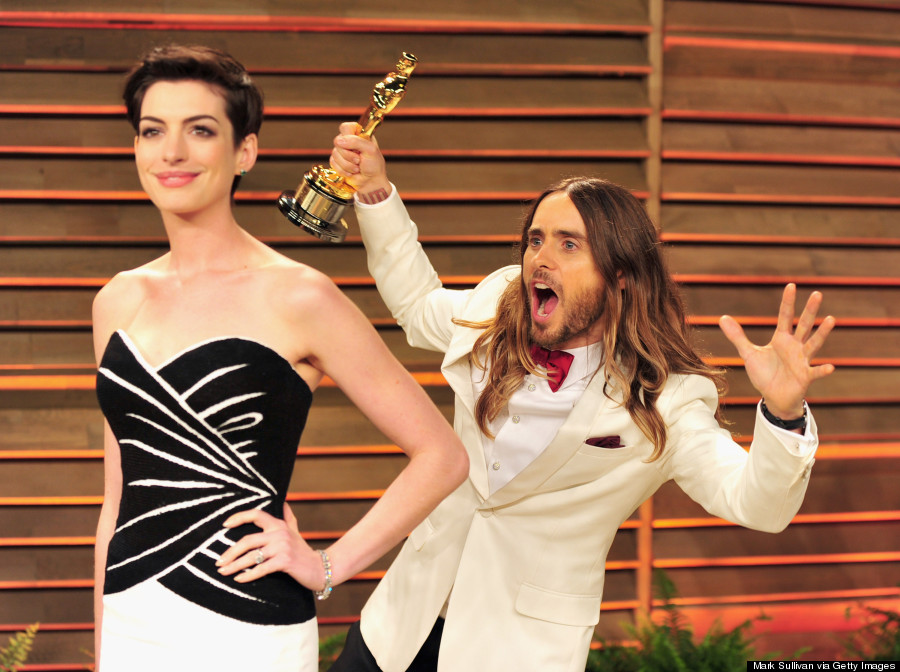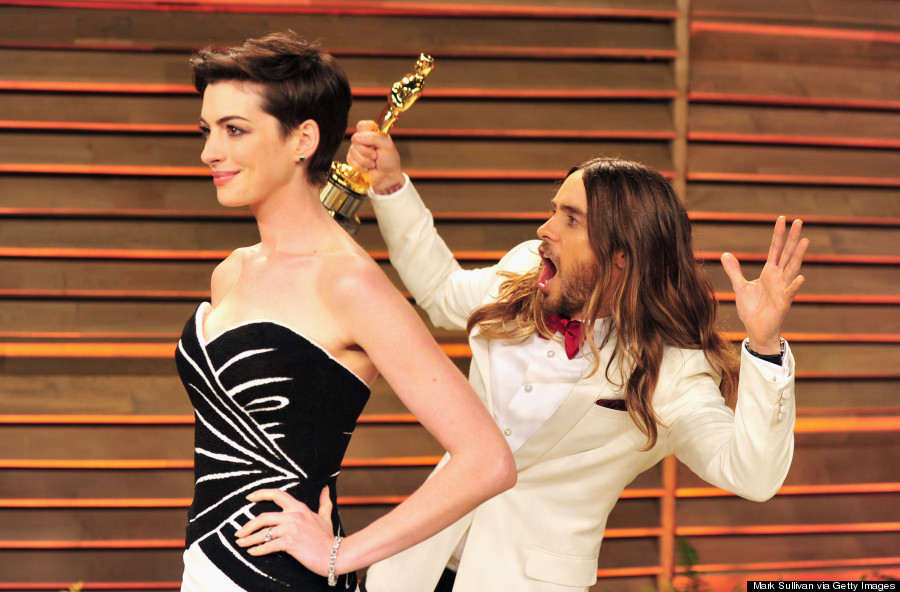 Jared was in good company at the Academy Awards: