In about a month's time, we're going to be watching Emilia Clarke kick some Lannister butt (we hope) on "Game of Thrones" Season 4 but for now, we have to satiate our appetite with her new Flare cover.
The 26-year-old covers the Canadian fashion magazine's April 2014 issue and looks stunning, obvi.
Wearing a gorgeous pink Burberry Prorsum top, skirt and shoes, the beautiful brunette looks completely at ease, as if she just walked off the runway.
Despite her love for fashion, the "Terminator: Genesis" star is cautious about what red carpet photos promote.
"There are no captions on red-carpet photos that say, 'This girl trained for two weeks, she went on a juice diet, she has a professional hair and makeup person, and this dress was made for her,'" she told Flare. "I just wish they'd say, 'It ain't the truth.'"
Despite this, the Brit is known for her red carpet prowess and recently showed off her fashion might at the 2014 Vanity Fair Oscar party on Sunday, wearing a sexy black Balenciaga gown.
Don't worry, Emilia: we know you look gorgeous with or without a team of stylists, and that's the truth.
Read more about Emilia in Flare here.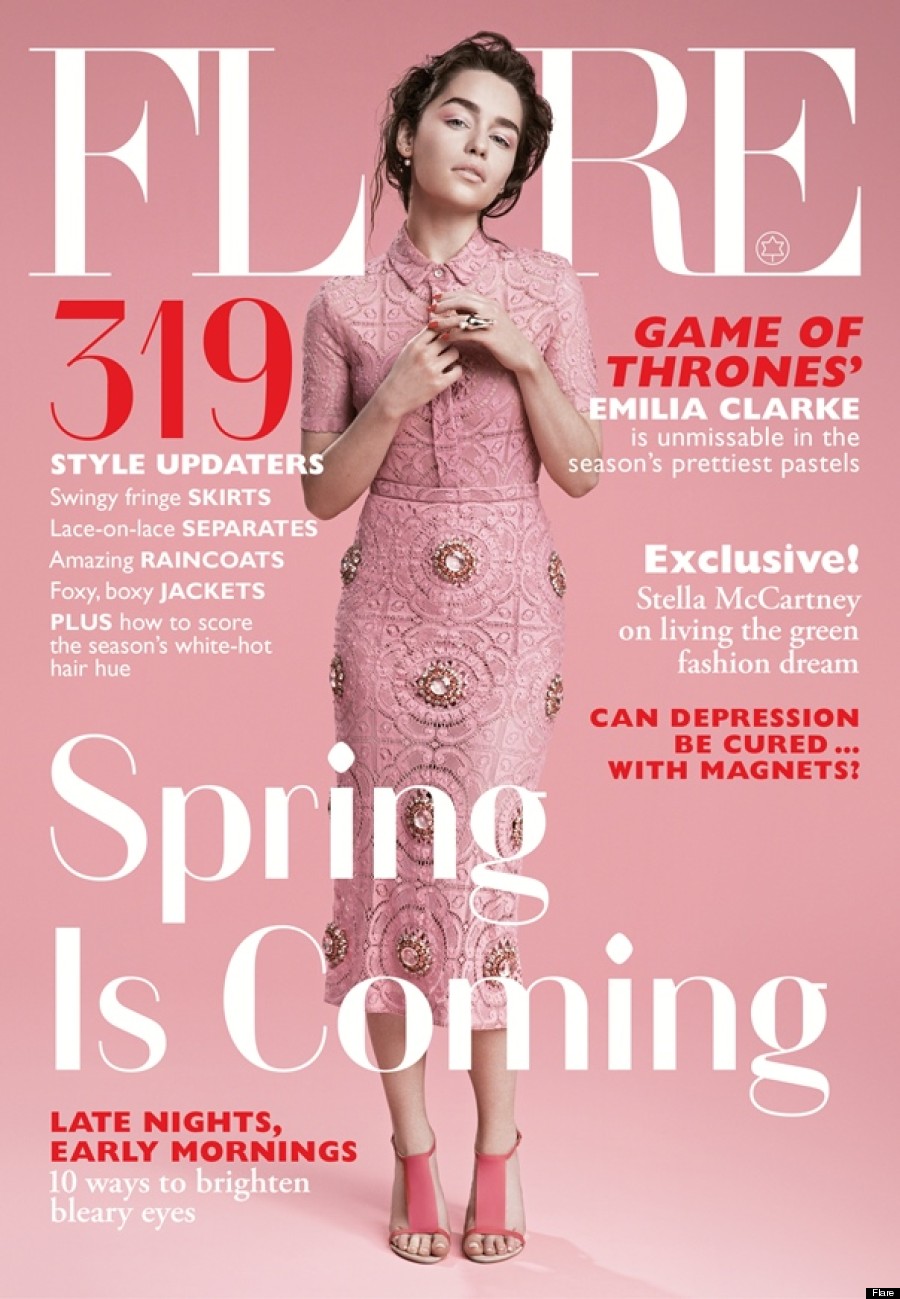 Also on HuffPost