Dominique Charriau via Getty Images
Keira Knightley's Chanel dress is playing tricks on our eyes!
While attending the Chanel show during Paris Fashion Week on Tuesday, the "Anna Karenina" actress' waist looked detached from her body thanks to the illusion of the exaggerated silhouette.
The black and white ensemble featured a cropped top with a cute bow, a knee-length skirt and a black illusion panel which highlighted her small frame.
A mini quilted Chanel bag was the 28-year-old's sole accessory aside from a pair of gold heels which lit up her ensemble.
But Keira's outfit was far from unique, even if it was designed by Karl Largerfeld: Rihanna also attended the show wearing a similar outfit in purple and accessorized with a bum bag!
Oh well, even though Keira and RiRi wore almost identical outfits, we're glad to see that "The Duchess" star put away her wedding dress for one night!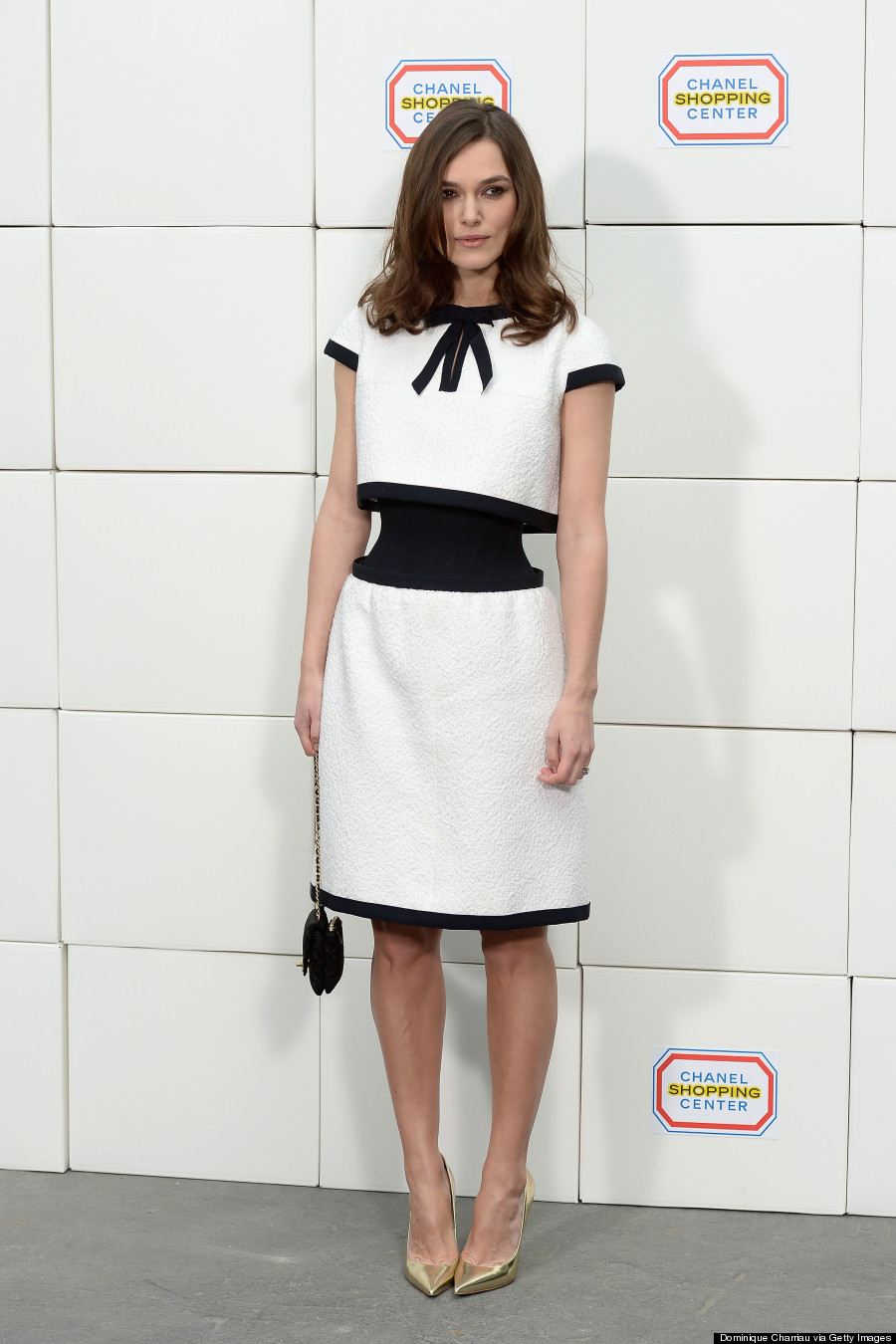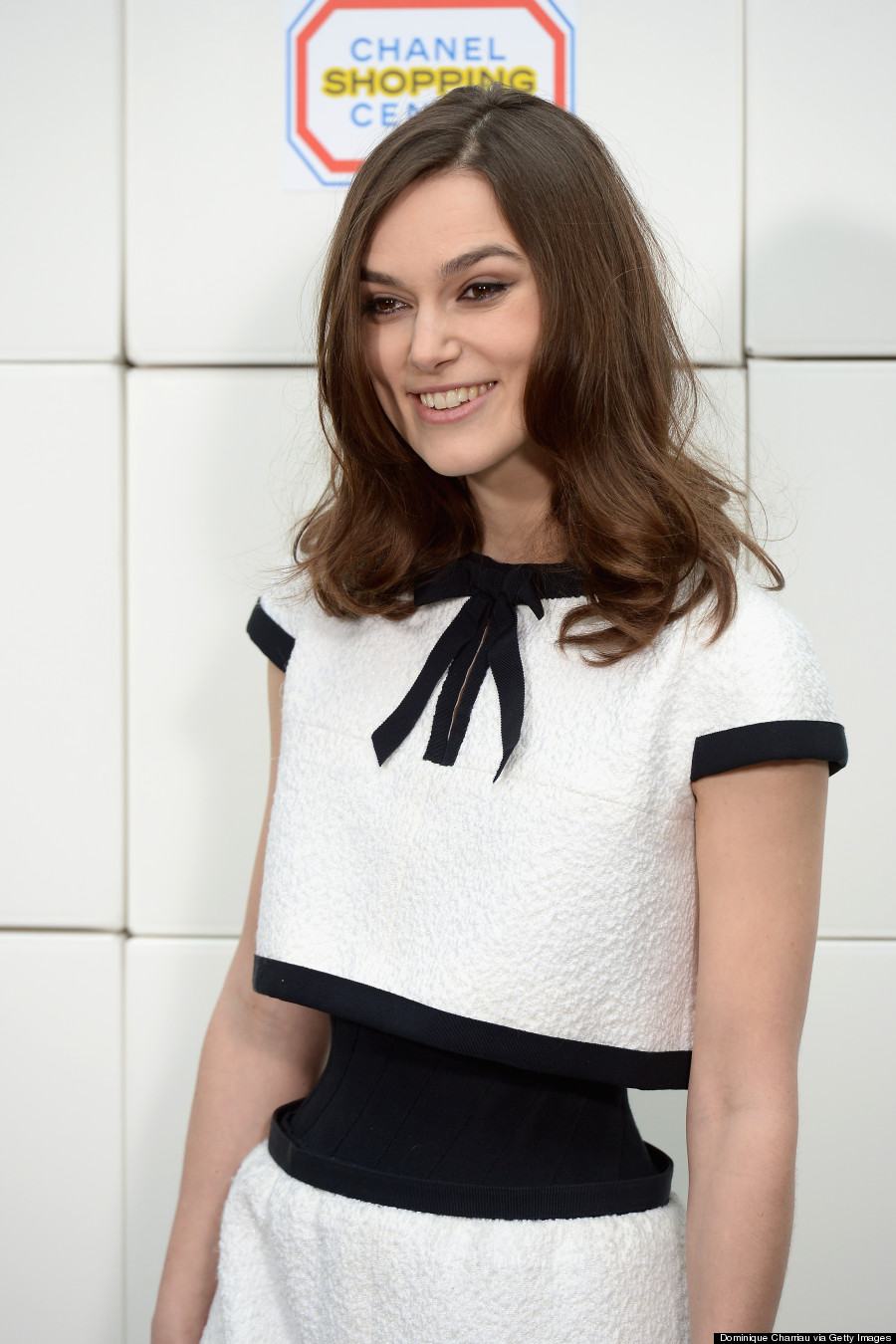 Rihanna's version of the dress: