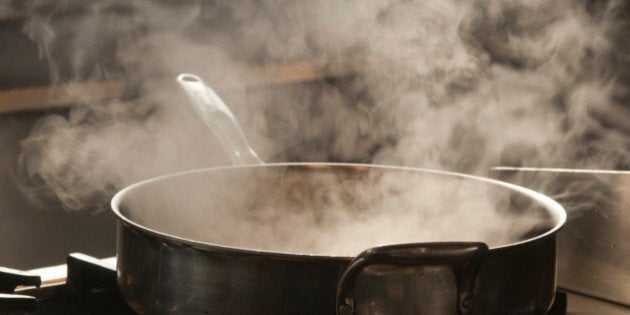 Winter lasts a long time in Canada; the average Canadian can be seen wearing a scarf and gloves well into the month of May. It's the harsh reality of living in our true north strong and free, but there are ways to fight the chill. Help make the cool temperatures easier to withstand with these healthier, hot meals!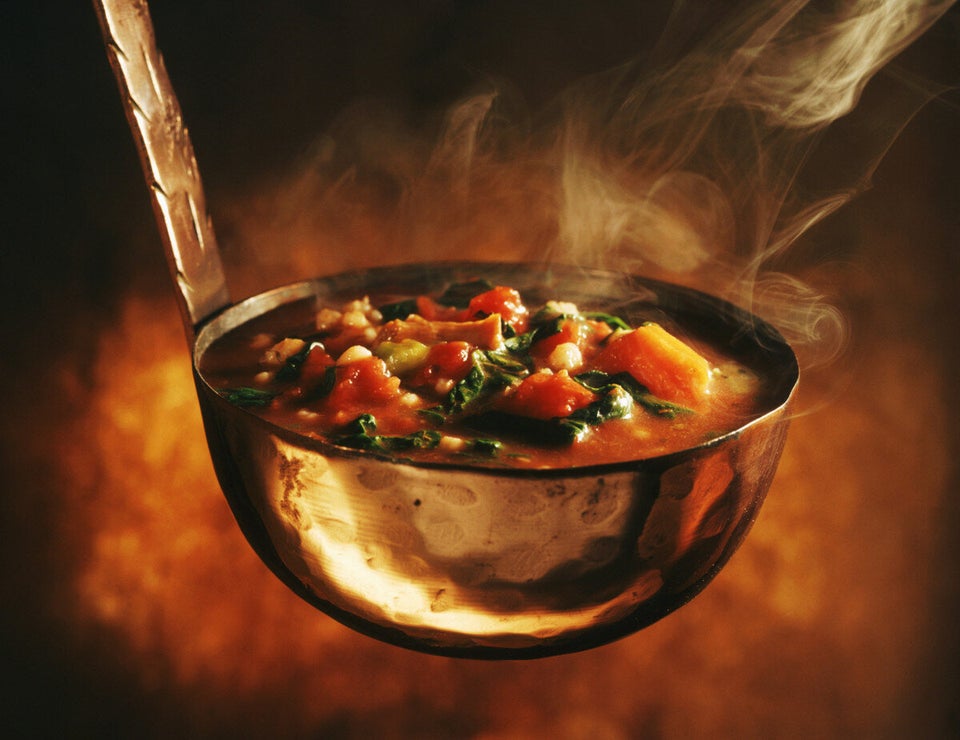 Stay Toasty: 7 Warm And Hearty Meals For The End Of Winter

Soup can soothe the soul. But don't turn to the canned variety -- they can be high in sodium and adults only need 1,500 mg of sodium a day. The good news is that a hearty batch of vegetable soup is simple to make: just pile your favourite veggies into a pot and simmer. A large batch of soup can even be divided into smaller portions and frozen for future meals.
Prepare yourself for your morning dose of winter weather with a warm bowl of hearty steel-cut oats prepared the night before in your slow cooker. Adults ages 19 to 50 need six to eight servings of grain products a day, and you should make sure at least half of the grains you eat are whole grain -- a three-quarter cup of these oats will count as one Food Guide Serving of Grain Products.
Spaghetti squash and meatballs
For many of us, nothing says "home cooking" like a dinner of spaghetti and meatballs. Change it up by substituting spaghetti squash for the pasta and using ground turkey or chicken for the meatballs. Spaghetti squash is in season during the winter. Meeting your recommended number of Food Guide servings for vegetables and fruit has never been easier.
Make meatless Mondays tastier than ever with a spicy chickpea stew that also incorporates cauliflower. This Indian-inspired dish is so flavourful that even the most ardent carnivores won't miss their meat. A three-quarter cup of cooked beans counts as one Food Guide serving of meat and alternatives, and chickpeas (also known as garbanzo beans) are high in folate.
Just because you're aiming to eat healthy doesn't mean you have to give up your favourite comfort foods, such as chili. Make it a less fatty meal by using a leaner meat (such as ground turkey) and instead of topping it with full-fat sour cream, try lower fat Greek yogurt (which contains more protein than regular yogurt).
Braising is a healthier method of cooking, as you are slowly simmering a cut of meat with just a small amount of liquid over a long period of time until it's tender. (Bonus: it's also easy on the pocketbook as you can use tougher, less expensive cuts of meat when braising.) This slow braised beef and barley recipe also incorporates barley, a whole grain that is a source of magnesium. The braised beef with polenta recipe is also delicious and worth a try.
Your sandwich press isn't just good for preparing your famous grilled cheese; it can easily become an indoor grill for your favourite vegetables! Use that maple syrup you picked up from your trip to the sugar shack to make this nourishing side dish using the bounty of winter veggies. Or simply baste them lightly with olive oil before grilling and use them to add depth of flavour to your salads, sandwiches and wraps.