Dominique Ansel Bakery
All of the greatest desserts in the world pale in comparison next to a really great chocolate chip cookie and a glass of milk — and the world's most famous bakery has just proved it.
Chef Dominique of Dominique Ansel Bakery, the same place that brought the world the Cronut, has created a chocolate chip cookie shot glass to launch at next week's South by Southwest festival in Austin, Texas.
As he announced on his Facebook page today, "Behold the chocolate chip cookie shot - filled with a cold dose of fresh milk":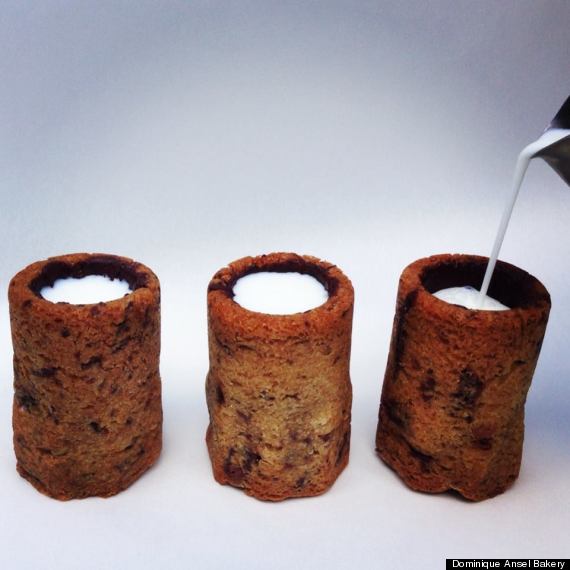 Ansel will be attending the festival as part of a special food event put on by PR firm Allison + Partners that would bring the Cronut to music lovers late Sunday evening from midnight to 2 a.m. on March 10. The appearance is meant to honour the sense of innovation found at the annual gathering.
According to Eater, Ansel was inspired by his first Oreo cookie and milk experience, which happened a few weeks ago. "If everyone was drinking milk with cookies, you might as well make a dessert that allows them both to be combined," he told the site.
Meanwhile, Ansel has made no promises as to whether or not the cookie shot glasses will be available at his New York bakery.
Also on HuffPost