Randy Murray's two-year-old daughter Faith walked into the Centre de l'enfant aux 4 Vents in Ottawa's Barrhaven neighbourhood on Monday with a Ziploc bag with a cheese sandwich inside.
Murray said he knew his daughter had the sandwich in the car, but didn't realize she had put it in her pocket and taken it into class.
"By the time she was two steps in one of the teachers saw it, handed it back to me and then the next thing you know, I'm told we're suspended," said Murray.
Daughter told to leave, but son could stay
"I thought they were joking, actually," Murray said, adding the daycare workers told him his four-year-old son, who also attends the daycare, could stay.
"I was like 'Why would I bring one kid home and be home from doing work and everything ... I'd bring them both home and that's the end of that," he said.
Daycare director Deb Ducharme said the daycare is responsible for 250 children in two centres, and makes all of the snacks to ensure children and workers who have allergies are protected.
"We do have children with multiple allergies and the parents are more than happy that we have all these things in place to protect the children," said Ducharme.
She said the school suspends students for three days for bringing in outside food if it does not contain peanuts. If food is brought in that contains peanuts, the daycare clients are expelled.
Murray said parents signed onto the policy when they joined the daycare and said the policy is clearly posted at the front door entrance. The message, however, is only in French, a language Murray admits he cannot read well enough to understand.
He said he didn't understand the severity of the penalty, and wished the daycare had given a warning.
"I didn't realize it was so strict that a two-year-old would be suspended. I didn't realize there was a giant line, and I obviously crossed it," he said.
Want to share this article? Follow our Facebook page

Or follow us on Twitter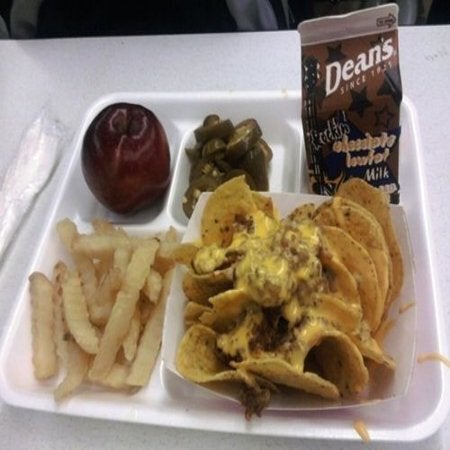 Show Us Your School Lunch!