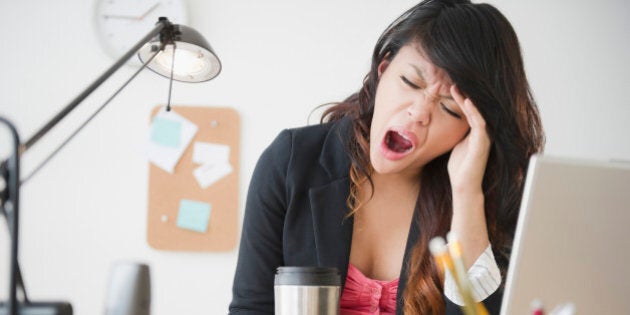 The spring 2014 time change may rob you of sleep, but it can also save your life in the long term, says a UBC professor.
"We live in a society that is chronically sleep-deprived, and very bad things happen when chronic sleep deprivation is an issue," Stanley Coren, former director of the school's Human Neuropsychology and Perception Laboratory, said in a Tuesday news release.
Workplace and car accident deaths have been known to increase five to seven per cent in the three days following the start of daylight saving time, he says.
But despite these negative numbers, the spring switch also saves lives in the long term because people are driving home when it's brighter out.
"People die during the period directly following the spring shift, but the data on traffic accidents show that accidents occur much more often during the dark or lower illumination than during daylight hours," he says.
"So although daylight saving time causes an initial hazard, in the end there is a life-saving benefit."
Coren is not alone in pointing out the hazards associated with daylight saving time.
The U.S. economy has been estimated to lose as much as $434 million due to heart attacks, workplace accidents and cyberloafing, as they relate to the spring time change, writes Dan Schecter, creator of SleepBetter.org.
Ultimately, Coren recommends that people go to bed earlier on the day of the change in order to combat potential negative effects. After all, your body is going to wake up earlier anyway.
"It is harder to sleep later because humans tend to awaken fairly automatically," he said. "Our eyelids are not opaque and most people are sensitive to increases in light, so we tend to wake up before our alarms go off because of that."