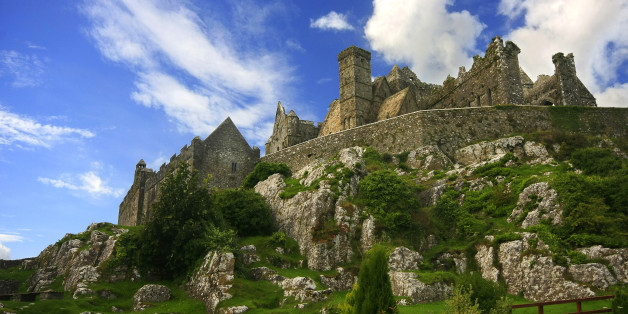 Photography by Deb Snelson via Getty Images
St. Patrick's Day is just a few weeks away, and while Dublin is an easy choice for where to celebrate the festive holiday, we have something else in mind.
The tradition of St. Patrick's Day parades actually originated in America. Instead of getting drunk on Guinness, why not pay homage to all that is Irish by taking a trip to one of these stunning spots instead.
1. Cork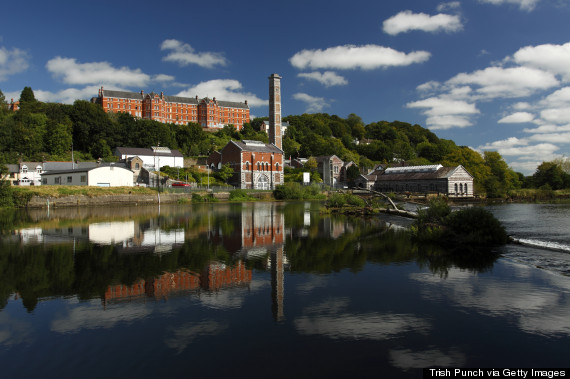 People love Cork. And it's not hard to see why. Some even refer to Cork as "the real capital of Ireland." Whether it's chatting with locals and enjoying the laid-back vibe at a pub, dining at one of the "foodie" restaurants, or catching a show at the Cork Opera House, everyone will find something lovable about this River Lee town.
2. The Cliffs of Moher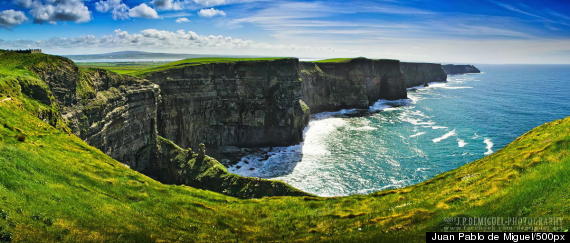 They're Ireland's most visited natural attraction, and it's easy to see why. The views and the wealth of natural beauty is beyond belief.
3. Galway City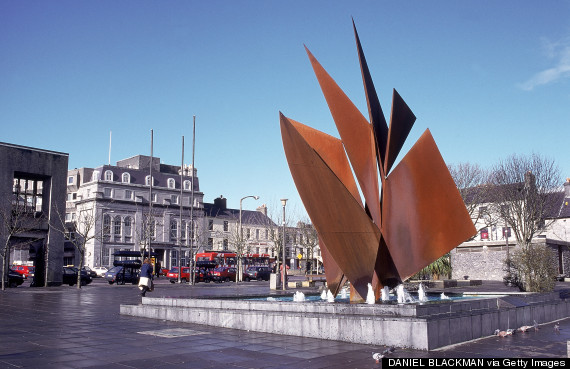 Historic and bohemian, this colorful little city sits at the mouth of the Galway Bay and welcomes pub-dwellers, artisans and medieval history buffs alike. Make sure to check out the waterfront areas and sample some of the city's famed oysters.
4. Aran Islands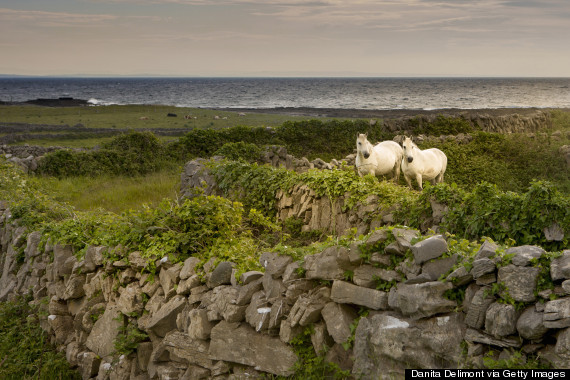 Green, remote, incredibly beautiful... there's something truly magical about the Aran Islands. The three islands are perfect for exploring and hiking, and offer a number of attractions, including the Cliffs of Aran and Dún Aonghasa.
5. Connemara National Park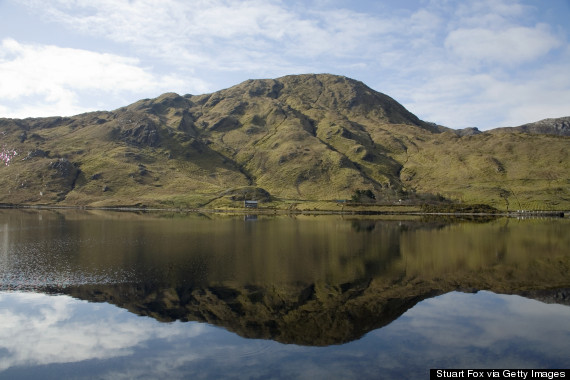 The Connemara region is a prime location for exploring the wilderness of Ireland's west coast. Connemara National Park lets you get up close and personal with bogs, mountains, grasslands and forests. Be sure to check out Kylemore Lake and Diamond Hill.
6. The Rock of Cashel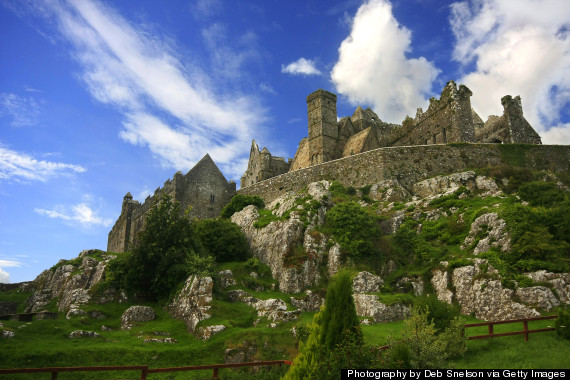 Cashel, Ireland, is rife with historic sites. But the Rock of Cashel is probably the most iconic, and for good reason. Also known as St. Patrick's Rock, the Rock of Cashel was the seat of the High Kings of Munster. Buildings date from the 12th and 13th centuries.
7. The Ring of Kerry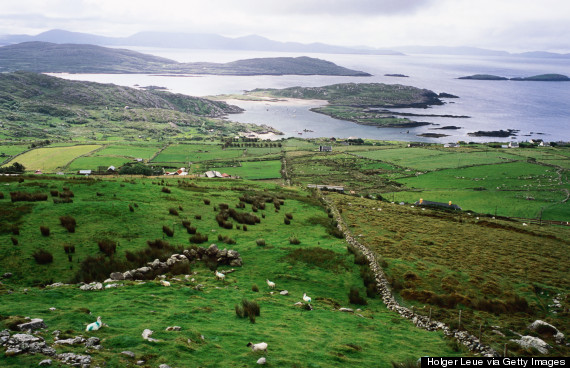 This trail takes travelers through one of the most magical regions of Ireland. The area is a prime spot for a range of activities, from walking and cycling, to water sports and fishing, and for viewing many of Ireland's ancient wonders.
8. Bru Na Boinne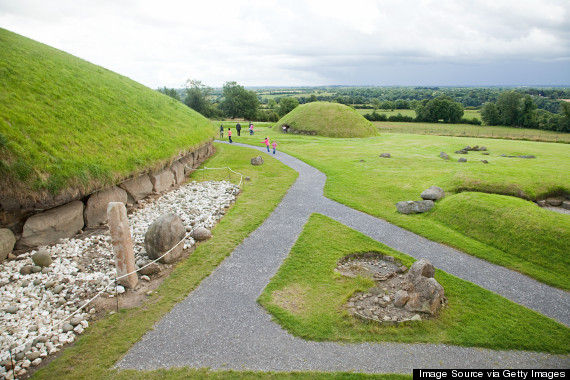 Bru Na Boinne is considered one of the world's most important prehistoric spots. The world heritage site is known for its three large passage tombs, which date to the Neolithic or Late Stone age, and contain the largest collection of megalithic art in Western Europe.
9. The Dingle Peninsula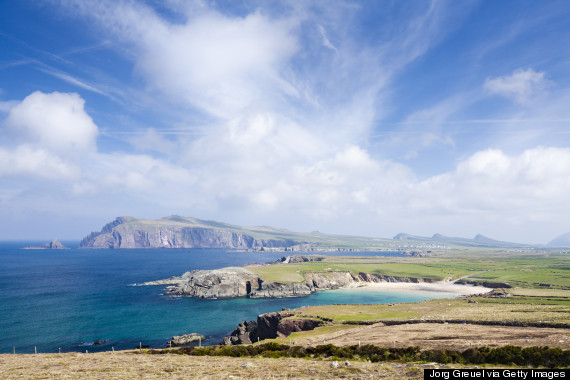 Southwest Ireland's Dingle Peninsula is really, really pretty. Check out the archeological sites, see the remote and beautiful Blasket Islands and pay a visit to Fungie, the bottlenose dolphin who's been living at the mouth of Dingle Harbour since 1983.
10. Killarney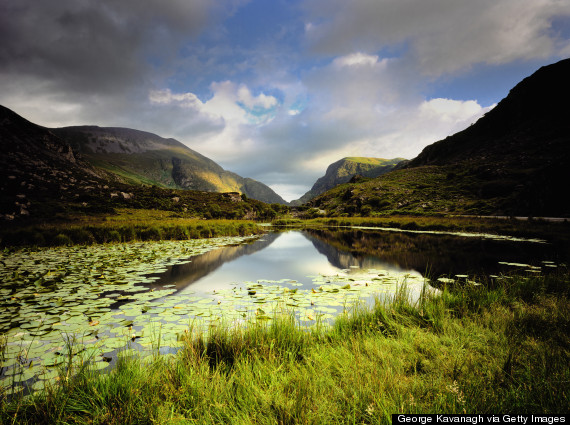 From a stunning national park to a vibrant town, Killarney has a lot to offer. Thanks to its location on the Ring of Kerry, Killarney's natural heritage is perfect for those looking for breathtaking sites (like the Gap of Dunloe, pictured above). Killarney is also big on nightlife, sports and historic sites, like Ross Castle and Muckross Abbey.
11. Inistioge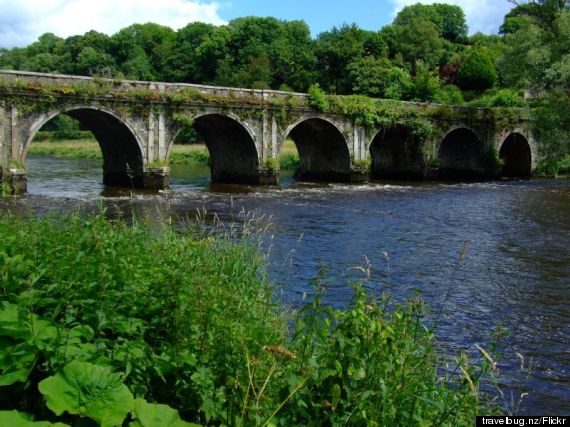 Inistioge is a small scenic village located on River Nore in County Kilkenny. Tour the woodlands, stop by the Woodstock Estate, then pop into town and have a bite at one of the local restaurants or pubs.
12. Skellig Michael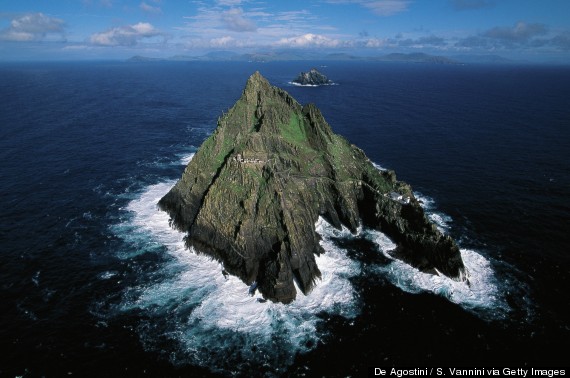 Skellig Michael sits in the Atlantic Ocean, about seven miles west of the Iveragh Peninsula. The island's main attraction is the remains of a Christian monastery, which was founded on the island around the seventh century. It's been abandoned since the 12th century but today stands as a UNESCO world heritage site that welcomes visitors to the island via boat.
13. Glenveagh National Park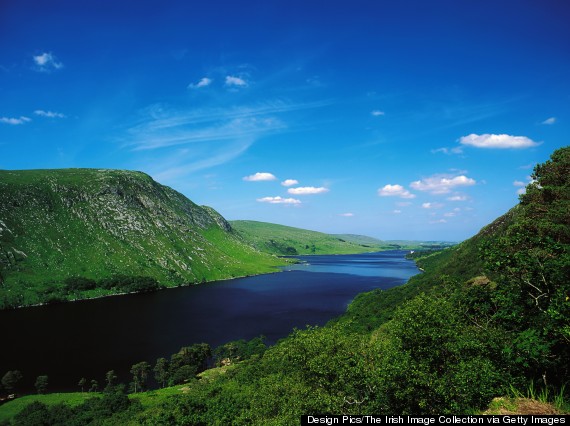 The second largest national park in Ireland, Glenveagh is located in the midst of the Derryveagh Mountains. Explore the cliffs, spy waterfalls and stop by Glenveagh Castle.
14. The Burren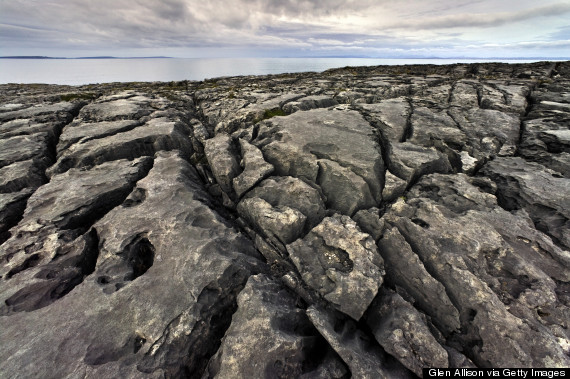 This "living landscape" is an incredible sight. The striking limestone karst landscape is a result of the last glacial period and is a truly unique natural wonder. A visit to the area offers rich cultural and natural history.
15. Glendalough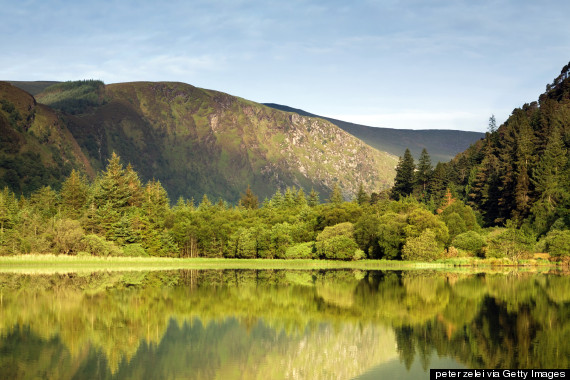 This glacial valley is renowned for its stunning natural beauty and its Early Monastic settlement. Both are great reasons to go.
16. Cooley Peninsula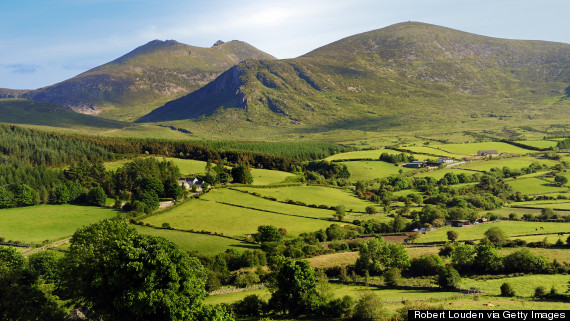 One of the more remote areas of Ireland, the Cooley Peninsula is very, very beautiful. From Carlingford Lough (a glacial fjord!) to the dramatic Mourne Mountains, nature lovers will be in paradise. Definitely make a stop at the medieval village of Carlingford when you need a break from nature.
17. Beara Peninsula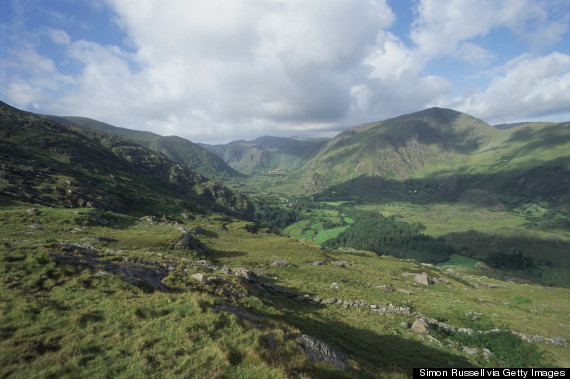 Untamed nature, the Ring of Beara trail and coastline are all reasons to go to the Beara Peninsula. Between treks through the greenery stop in quaint villages like Allihies and Eyeries or take a ferry to Bere and Dursey islands.
18. Kenmare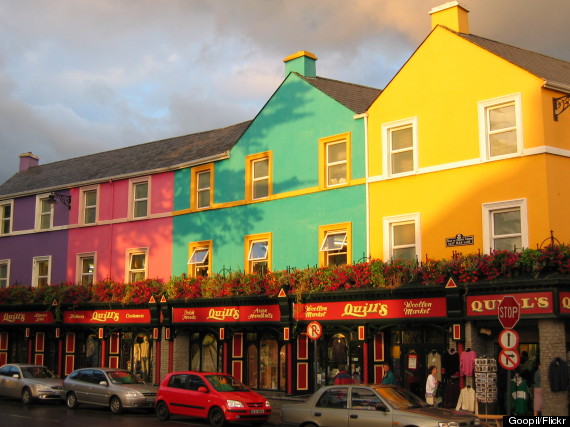 The "jewel of the Ring of Kerry," Kenmare is a charming town with serene nature right nearby. Located in Kenmare Bay, this idyllic town offers historical, culture and natural attractions.
19. Kilkenny City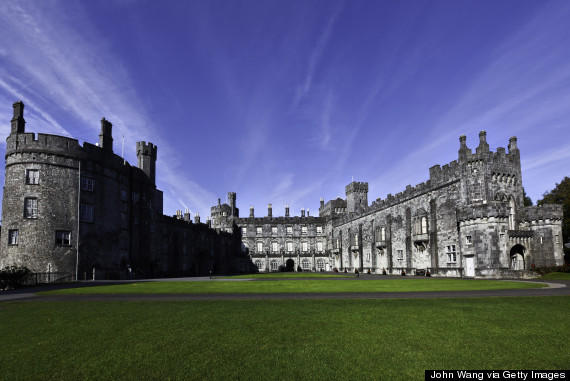 Kilkenny City is a magical city, from its riverside castle to blocks of colorful storefronts and pubs. It also happens to be a hotspot for contemporary food and art, so you get the best of both worlds.
20. Westport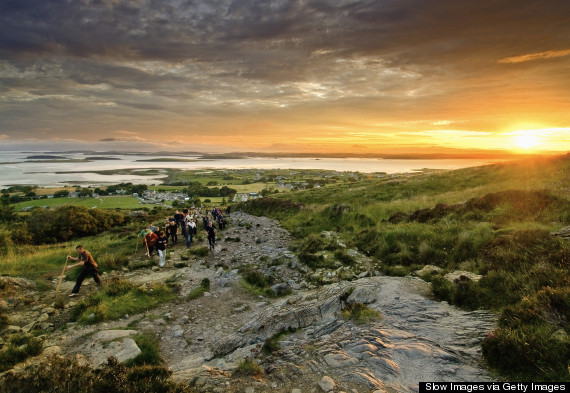 This quaint old-world town in County Mayo is a prime family destination and offers something for everybody, from golf to shopping to sailing, yachting, cycling and hiking. Sweeping views are a given.
21. Tralee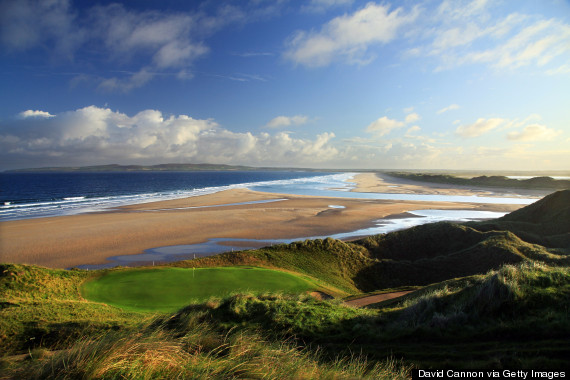 Visit Tralee for a dose of traditional Irish culture, beautiful scenery and perhaps the annual Rose of Tralee festival. Stop by the magical Ballyseedy Wood and play a round at world-renowned Tralee Golf Club.
22. The Giant's Causeway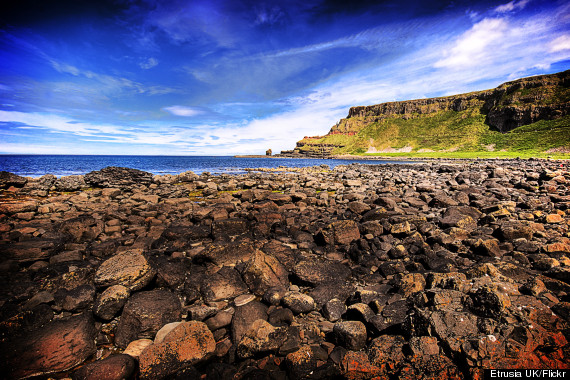 This natural attraction is made up of 40,000 black basalt columns sticking up from the sea. The site has inspired legends of giants walking across the sea to Scotland.