Michael Ochs Archives via Getty Images
Did Marilyn Monroe pave the way for androgynous style?
We're used to seeing photos of the late actress in her signature slinky dresses and red lips but the Marilyn we don't see as often is the one who wore men's clothing like a boss.
Reddit user "Join_You_In_The_Sun" posted a throwback pic of the late actress during a trip to Korea in 1954 and girl looked amazing in high-waisted loose slacks, an oversized button-up with a wide collar and lace-up leather boots.
With her hair styled into glamorous curls and a wide smile taking over her gorgeous face, the "Some Like it Hot" actress was the perfect model for a style which would become trendy again thanks to Yves Saint Laurent's groundbreaking Le Smoking tuxedo jacket, Diane Keaton's suits in the 1977 film "Annie Hall" and on the runways in the 2000s with the rise of oversized coats, wide-legged pants and button-ups.
And though Marilyn wasn't the first (and hardly the last) of her peers to sport a masculine style (hi, Katharine Hepburn!), the "Seven Year Itch" star made the look all her own: sexy and glamorous.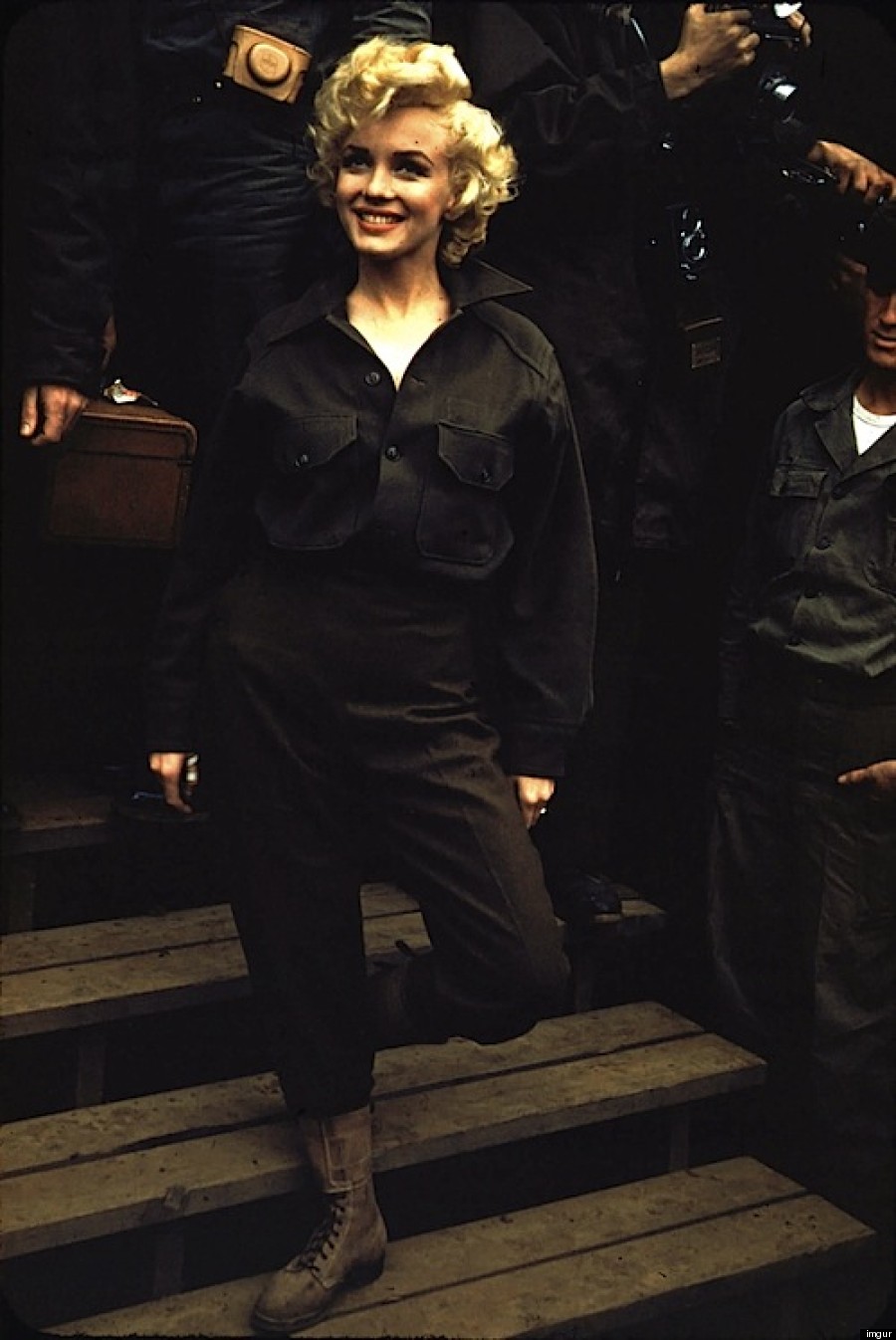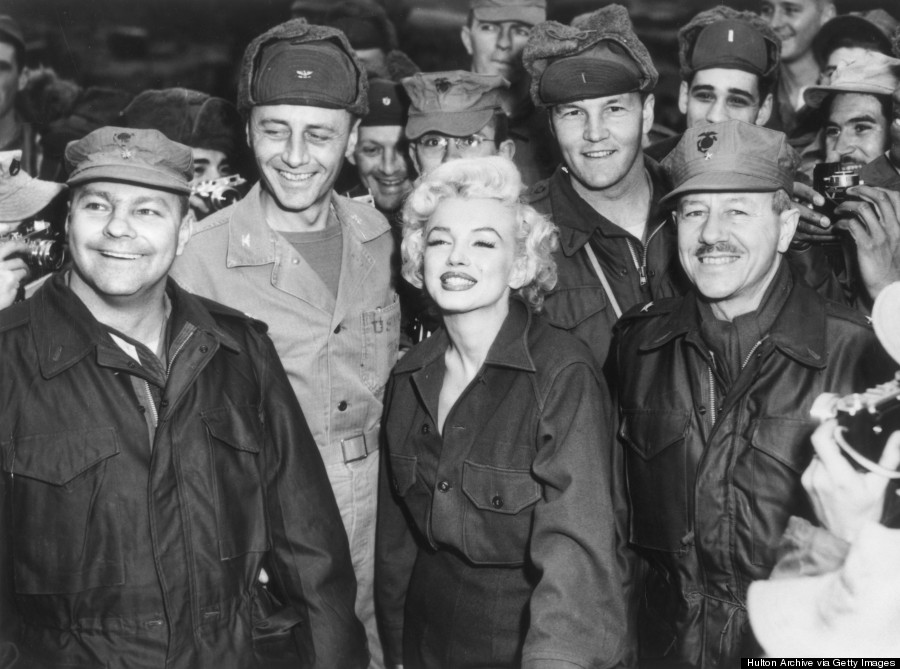 Also on HuffPost
The Glamorous Life Of Marilyn Monroe