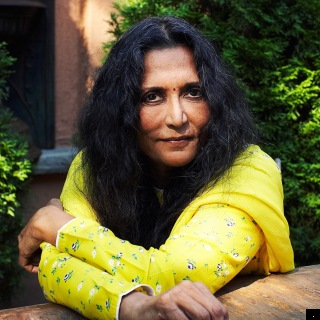 Full name: Deepa Mehta
Company Hamilton-Metha Productions
Job Title: Filmmaker
City: Toronto
Marital status: Long-term relationship
Age: 63
How long have you worked in this industry?
Just over 20 years.
When and where did you graduate from?
A degree in philosophy from the University of New Delhi in 1973.
How and why did you choose this career?
Because I'm a sucker for punishment! Seriously, I sort of fell into it. I was about to do my PhD when a friend in Delhi asked if I would be a gopher in their film office. I was intrigued by what it took to make documentaries, the elbow grease, the collaborative nature of the work and yet being the sole one responsible for the eventual outcome.
Is there a difference in the way men and women work and/or are regarded in this industry?
I don't know that the process of filmmaking is gender-specific. Of all the filmmakers I know, each one has their own method and can't be compartmentalized by gender, race, age, etc. That's the beauty of the creative process; it's completely up to the individual.
What's a typical day like for you?
There's no daily routine as a filmmaker. It depends on what stage of production you are in and those stages are cyclical. When I'm writing, that is what I do all day and late into the night. When I'm shooting, I rise early, work out the production schedule of the day and get right into it because those days run quite long. Cutting a film mirrors the writing process, in that, it's all-consuming until the final cut has been locked. However, I do have a life outside that of a filmmaker. I'm an obsessive clean freak and drive my daughter and partner, David, insane. I love reading murder mysteries, seeing horror movies and cooking.
How does your career influence or affect your personal relationships (romantic or otherwise)?
I suppose this is specific to the way that I work, but I have always developed close relationships with the people I work with. I've been lucky to meet great people through work and the nature of making films requires you to work in very close proximity to certain people for long periods of time. The result of which has been some good, long-standing friendships and in some cases, life-long enemies.
My producer David Hamilton is also the absolute love of my life. It's tricky working with the guy I live with. Over the years we have established boundaries, or tried to. Division between work time and personal time. Sometimes it works and sometimes it doesn't.
Do you think there's an ideal time to start a family for someone in your profession?
There is never an ideal time in terms of something you can schedule. You do it when you are ready emotionally, physically, financially and when you can provide the right environment for your family to be nurtured. Or when contraception fails and it's thrust upon you!
What is the greatest source of stress in your life?
Having to reflect on what stresses me out, stresses me out. There are moments in the filmmaking process when one goes through feelings of uncertainty and panic. It's important to recognize these moments because they often come up as soon as you start wondering about someone else's opinion on your work. This is certainly true of the creative field and it's been a great challenge throughout my career. I continue to practice reminding myself that I need to do what I do, make my films the way I want to and then let the chips fall where they may.
How important is money to you, and why?
Of course money is important, and it should be, but only to the extent that it allows me to lead a comfortable and content life. If it ever became the sole driving force in my life, I'd be treading on thin ice.
Have you had to deal with sexism in your career? Can you share some challenges and tell us how you dealt with it?
I've dealt with just about every "ism" possible, as it applies to me. I am seriously talked-out about this subject.
What valuable mistakes have you made in your career?
To learn about the value of failure.
Your advice to women today who want to work in this industry?
Wear comfortable shoes.