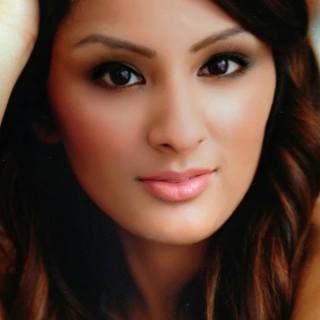 Full name: Kudrat Tia Bhatia
Job Title: Actress
City: Mississauga, Ont.
Marital status: Too young to be married
Age: 22
How long have you worked in this industry?
One year, but I have trained for five.
When and where did you graduate from?
Went to Ryerson University for a degree in hospitality and tourism.
How and why did you choose this career?
As a child I would imitate characters I would see on screen, or I would create a whole fantasy world in my head and play along. Getting into this profession was not easy. I told my parents at the age of six that this is the career I wanted, but was always shut down and told to focus on more 'realistic' professions. By 17, I realized I needed to push for my dream and turn it into a reality. My biggest fear was to wake up every day regretting not following my passion. I sat down with my parents and explained my passion. My family became so supportive after hearing me out, and from that point on, my journey began.
Is there a difference in the way men and women work and/or are regarded in this industry?
There are individuals in the industry who still hold onto the fact that this profession is male dominated and a film will progress as long as there are male leads. Truth is, women have always been the forefront of amazing films (like Jennifer Lawrence, Cate Blanchett, Jessica Chastain), and females earn a lot of money doing what they do.
What's a typical day like for you?
A typical day for me consists of training to enhance my skills. Constantly moulding my skill is what I do day and night and I get very little sleep. I attend voice classes and private acting sessions. I research by watching films, writing notes and reading books on acting. Pretty boring right? I love it.
How does your career influence or affect your personal relationships (romantic or otherwise)?
When I started focusing and training for my career in a rigorous way, it took a huge toll on me because I was not used to spending so little time with the people I love. There was a time where for three months straight when I wasn't able to see my friends or bond with my family. I would come home extremely tired and would wake up and start training. Luckily the people I adored and cherished understood what needed to be done and the focus I needed to have.
Do you think there's an ideal time to start a family for someone in your profession?
To be honest I don't think there is an ideal time to start a family in this profession. It depends on the individuals themselves, and whenever they truly believe the time is right, everything will fall into place. In my personal opinion, starting a family is a blessing. When I feel satisfied and content with myself, then from that moment on I will be ready for a family.
What is the greatest source of stress in your life?
The greatest source of stress in my life is not being able to give back to my parents in the way they did for me. Seeing the fact that I'm an only child, my parents have given me absolutely everything when I came from a background of having nothing. They did the greatest thing by adopting me and blessing me with an outrageous amount of love. They took me in knowing that I had limited chances of survival. I had a huge hole in my heart and the orphanage told my parents to exchange me as if I were some defective toy. They said, 'No matter what happened, she is ours now.' How do I give back to that?
How important is money to you, and why?
Money comes and goes, moments with loved ones should be cherished more. I don't agree that money is important. I could have all the money in the world, but if I don't have any loved ones with me, then what is money going to get me? I have acknowledged money hasn't been a key concern for me growing up, but I know the struggles that my father has endured during his journey to success. My mother's maintenance of her simplicity has kept me grounded.
Have you had to deal with sexism in your career? Can you share some challenges and tell us how you dealt with it?
This is the start of my career and in auditions I have not faced any form of sexism. However, even if I haven't endured it myself, I do acknowledge it exists in this industry. Women have been coming together to create a change for a long time and not just as actors, but also as directors, producers, and more.
What valuable mistakes have you made in your career?
The only valuable blunder I believe I made was not pushing for my dreams from the very start. I wouldn't necessarily call anything else a mistake because it's a learning lesson, and moulds me into a better person.
Your advice to women today who want to work in this industry?
My advice for women, not just for this industry, but also for any, is to follow your passion and fight for what you believe in. Life is too short to carry on the fear of not accomplishing your dreams, just do it and you will have no regrets. Fortunately in today's world chasing your dreams, especially for females, is more desirable and easier to attain compared to what our mothers and grandmothers have gone through and fought for. Also never be ashamed to ask for help and guidance, trust me, this will open many doors for you.