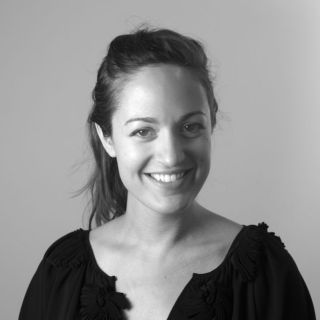 Full name: Jessica Knox
Company Design development company Teamwave
Job Title: CEO and co-founder
City: Toronto
Marital status: Single
Age: 32
How long have you worked in this industry?
One year in digital media and six years prior in organizational consulting.
When and where did you graduate from?
I received an M.Sc. from University of California, Riverside in 2006 and a graduate diploma in digital futures at OCADU in Toronto in 2013.
How and why did you choose this career?
I was drawn to the creativity and convergence of disciplines required to create Teamwave, which is a brain health platform designed for the workplace. Building this company brought together my background in science and business with the possibilities of technology. Ultimately I want to make the workplace more fulfilling and effective and this was a way to get there in a totally new way.
Is there a difference in the way men and women work and/or are regarded in this industry?
I think most people are very aware of gender, especially when women become successful in this industry. However, the numbers are still staggeringly skewed towards men in terms of funding and leadership in digital media companies. Yet, because this industry is so young and thrives on change, it feels like there are far fewer barriers to overcome as a woman than in many other industries.
What's a typical day like for you?
It really varies. Ideally I am talking to current or potential customers as much as possible, but there is a fair amount of admin, sometimes it's heavy on product development, sometimes on finding talent or partnership, redoing the website or writing grant applications.
How does your career influence or affect your personal relationships (romantic or otherwise)?
I've found myself increasingly seeking out personal relationships with people who can provide insight into my work from a broad range of perspectives. With my core group of family and friends though, I'd like to think there's no influence.
Do you think there's an ideal time to start a family for someone in your profession?
I really don't. Whether you have children early, late, or not at all, the most important thing is finding a situation that works for you. The digital media world is changing so quickly that if you are strategic, have the right attributes and the commitment, you can re-enter the workforce at any time. The key is finding the right network of people who support you.
What is the greatest source of stress in your life?
The fear of missed opportunities and if I've forgotten something important on my to-do list.
How important is money to you, and why?
Money is important to me because it provides me a certain kind of freedom. It has and will continue to allow me to make choices that are not guided solely by, well, money.
Have you had to deal with sexism in your career? Can you share some challenges and tell us how you dealt with it?
For me, sexism looks very innocuous. It's the systemic gender imbalances at the executive level, in funded start-ups, in wealth distribution, in the differences between the way women and men are talked about in the media.
I haven't had explicit challenges with sexism, which maybe suggests I haven't been bold enough to garner them. I will say this: Finding a network of support is critical. I have been lucky in my life to have a female mentor who believed in me. I've been supported by the Imagination Catalyst, the incubator at OCADU and by SheEO, a female-focused incubator that was started this year. All of this support has led me to believe that the gender imbalances that I mentioned can be overcome.
What valuable mistakes have you made in your career?
Not spending the time to seek out the best people to work with.
Your advice to women today who want to work in this industry?
Above all else, know yourself, trust yourself. Don't believe that anything has to be just one way.