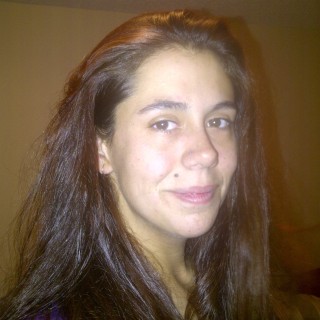 Full name: Joleen Doucet
Company Ye Olde Plumber
Job Title: Plumber gas fitter
City: Edmonton
Marital status: Single
Age: 30
How long have you worked in this industry?
Five years
When and where did you graduate from?
Northern Alberta Institute of Technology, 2013
How and why did you choose this career?
It picked me. Originally I had planned on becoming an electrician, but through trades training at Women Building Futures, I found I really enjoyed the service side of plumbing. The more I talked with my instructor, the more she encouraged me to pursue it.
Is there a difference in the way men and women work and/or are regarded in this industry?
Sometimes there's a little shock when I show up at a house for a call, but for the most part I find it pretty balanced.
What's a typical day like for you?
Up at 6 a.m. with the kids to do typical morning stuff and take them to daycare by 7 a.m. I make it to the shop usually by 7:30 a.m.. The great thing about my trade is it is never a typical work day. One day I could be jumping all around the city fixing taps and unplugging drains and the next day I could be retrofitting an old building with a new heating system. I'm done work by 4:30 p.m. or 5 p.m. but some nights run late. I pick my kids up from daycare, go home, make supper, have playtime, go to bed and get up and do it all over again.
How does your career influence or affect your personal relationships (romantic or otherwise)?
It's hard to maintain all friendships because you change and you grow to learn so much about yourself going through the trades industry. Some of my friends don't understand what it takes. The good ones, however, are still here.
Do you think there's an ideal time to start a family for someone in your profession?
There a lot of things in my trade you wouldn't want to do if you are pregnant. I had my kids before I started working. But I won't lie — being a single mom and having kids before getting into this industry has had its challenges.
What is the greatest source of stress in your life?
The guilt of my kids being in daycare, court with my ex over the kids and finances.
How important is money to you, and why?
Money is very important. I'm a single mom with two kids and I want them to have opportunities and choices.
Have you had to deal with sexism in your career? Can you share some challenges and tell us how you dealt with it?
A few encounters but nothing that wasn't easily dealt with by staying strong and proving I was just as good as the next guy. Once a male customer didn't think he should have to pay his bill because after I did the job, he said he could have done it himself — he was quite upset. You just let them vent, smile, show it doesn't bother you and carry on.
What valuable mistakes have you made in your career?
Not sure, but I'm sure my boss could list one or two.
Your advice to women today who want to work in this industry?
Hold your head high, be prepared to push yourself mentally, physically and emotionally. Don't be afraid to speak up and offer your insight when working with these guys. Buy bigger pipe wrenches!