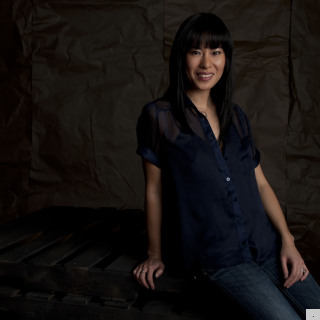 Full name: Lesley Phord-Toy
Company Gaming studio Ubisoft Toronto
Job Title: Producer
City: Toronto
Marital status: Married
Age: 36
How long have you worked in this industry?
I have been working in the industry for 11 years.
When and where did you graduate from?
I did a degree in systems design engineering at the University of Waterloo in 2000.
How and why did you choose this career?
Growing up I always had a broad interest in art and science. Basically, when I looked at universities, I was thinking if I did an art degree it could be hard to get a job and if I did a science degree it would be the same. Engineering was an interesting choice because it was applied sciences, and I loved problem solving and the creativity involved in that.
My first job out of university was working at Sony Electronics in Los Angeles. I worked on software for visual effects for Hollywood and commercials and this is where I was exposed to the production side. After 2001 my division in Sony shut down and because I had previously worked at another company called Softimage in Montreal, I decided to move back to work on the production side. I joined Ubisoft Toronto in 2010.
Is there a difference in the way men and women work and/or are regarded in this industry?
I say everyone is regarded based on what they bring to the table. For sure there are less women in games than men but that said, it brings out more curiosity from people because of how I got here and my background.
My experiences have been really positive and here at Ubisoft, there are a lot of women in leadership positions. The head of our studio is a woman, we've got about 20 per cent women in the studio and I have quite a few women on my team. We have a pretty interesting diversity but it's still a lot less than say 50/50. There's a joke that women are unicorns in the game industry and I wouldn't say we're unicorns, but it is more unusual.
What's a typical day like for you?
As a producer, it is my responsibility to make sure the team can work effectively and successfully deliver an amazing game. At a core, I am a project manager and my main responsibility is organization. But my day-to-day is usually a lot of meetings, emails, decision making, problem solving and also the human element of coaching and team management.
How does your career influence or affect your personal relationships (romantic or otherwise)?
I definitely spend a lot of time at work. It's the way I am. But there's a lot of diversity in gaming so even If I am at work I meet a lot of different people. I met a lot of my best friends at work and that also includes my husband.
Do you think there's an ideal time to start a family for someone in your profession?
I don't know if there's an ideal situation to start a family in any profession. It's a huge change, especially if you are used to having your own freedom. I do think there is something interesting about games because it is a project-based industry. You could take time between projects to start a family but that being said, because it is technology-based, it goes by super fast. When you take time away from your career in any industry it can be challenging, but in this industry you can have a feeling that you may be left behind if you're away for too long.
What is the greatest source of stress in your life?
There's always the stress of trying to do my job well and not impact people in a negative way. I have to spin a lot of plates but it really is just the stress I put on myself and I don't like doing a half-ass job on anything. I'm not a perfectionist but I have a lot of people depending on me and I want to make sure I don't disappoint them.
How important is money to you, and why?
Money is not a driving factor. My job satisfaction is the people that I work with and what kind of resources I have available for me to help my team. If I couldn't afford to live that would be something else, but it is not the reason why I chose this profession.
Have you had to deal with sexism in your career? Can you share some challenges and tell us how you dealt with it?
Not explicitly. I have had a very fortunate career path: my first manager was a woman and my current manager is a woman so I've always had really good role models. I'd say the most kind of sexism I've experienced is reverse sexism. I get opportunities because I'm a woman and I would be asked to speak at a conference or do an interview like this. I've met women who've had tough situations but thankfully, I haven't had that in my 11+ years working in tech.
What valuable mistakes have you made in your career?
I've obviously done things that I would do differently now and I've learned from my mistakes, but I don't think I have a major negative turning point. What I've learned is taking risks and creating opportunities for myself has been the best route.
Your advice to women today who want to work in this industry?
Keep as many doors open as possible. Tech changes all the time so if you develop a family of skills and not just one specific skill it keeps a lot of opportunities open. At the same time, you want to couple that with a solid portfolio of your work and something that shows you can apply your skills.
The game industry is still a young industry compared to other tech industries so you could still have a big influence of where and how the industry is going to grow.