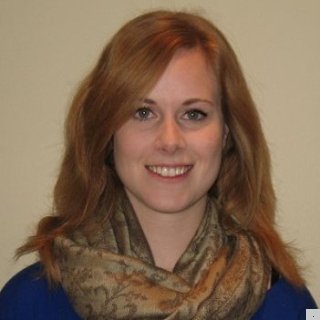 Full name: Sarah M. Bruggeman
Company Consulting geotechinical engineering firm, V. A. Wood Inc.
Job Title: Field/lab technician
City: Guelph, Ont.
Marital status: Single
Age: 24
How long have you worked in this industry?
I've been working at V. A. Wood Inc. for the last eight months. Prior to this, I've worked in the environmental field for three summers while at university and two years after I graduated.
When and where did you graduate from?
Bachelor of science from the University of Guelph in Earth surface science, 2012
How and why did you choose this profession?
I chose environmental sciences because I come from a farming background, and soil and water conservation had always been an important issue for me. At Guelph, I realized environmental science was a perfect fit because I really enjoyed the geology and soils classes, and a lot of my work experience has been helping landowners protect their land or protect it for future generations.
Is there a difference in the way men and women work and/or are regarded in this industry?
There is a definite difference with the way men and women are regarded in this industry based purely on the fact that many of the tasks I do now are very physical. There is a lot of heavy lifting and sometimes 12-hour days on site. Generally you find more male technicians doing these jobs. I don't know if it necessarily comes down to selecting more males to do these tasks; it may be that less women want to do this type of work.
What's a typical day like for you?
The work I do is all project and client-based, so each day can be slightly different. In general though, I mainly work in the concrete and soils lab. I process soil samples as they come in from each job site for compaction or grain size analysis. Throughout the day I will processes concrete cylinders that will be tested for strength that day. Occasionally I will be sent out to a job site to test the concrete as it is being poured, or the compaction of soil at a construction site. I will also do the site inspection and reports for Environmental Site Assessments if they are required for a project.
How important is money to you, and why?
Money is fairly important to me in my career. I have always believed men and women should be equal contributors in a relationship. I also believe it is important to be passionate about the career you're in and find that work experience is the most valuable thing I can gain from my current position.
How does your career influence or affect your personal relationships (romantic or otherwise)?
The environmental field in Canada is very seasonal because most work has to been done before the ground becomes too wet or freezes. It can be difficult to take time off in warmer months when my family or friends want to go on holidays. I also work long hours during weekdays in warmer months, so it becomes difficult to see people during the week, and occasionally plans have to be changed to work on Saturdays.
Do you think there's an ideal time to start a family for someone in your profession?
I would say five to 10 years into my career would be an ideal time to start a family. Right now I do not want to take time off for a maternity leave, or have time to start a family because I want to be building my skills and working long hours.
What is the greatest source of stress in your life?
The biggest source of stress is probably constantly working on ways to keep my skills relevant and to gain new skills for future jobs. I am early into my career and feel I should take any opportunity to get ahead career-wise. I have always tried to remember to balance my work life with my personal life and make sure I don't lose sight of keeping myself happy and sane.
Have you had to deal with sexism in your career? Can you share some challenges and tell us how you dealt with it?
In my jobs, my direct supervisors have been men, and I have not directly dealt with sexism in the workplace. Most of my supervisors have thrown me into tasks that most women would not be doing on a regular basis (like tree planting, fixing machinery, using heavy machinery, etc). I had to learn to speak up more if I wanted to do a specific type of project or learn something other technicians were working on — but this could be because I was relatively new in this job field. I have had situations, though, where I've gone to a work site and been treated differently and asked if I need anything or any more information about a project. I find most people will respect me and know I take my job seriously if I am confident.
What valuable mistakes have you made in your career?
I think the biggest mistake I made when I started my career was not completely exploring my options after university and turning down job interviews when I went back to my seasonal tree planting job. I did not realize how difficult it was to find full-time employment in the environmental sector and only applied to a few jobs after graduating. The seasonal work was very rewarding, but I learned quite a lot from job hunting through the winter about how competitive the job market is.
Your advice to women today who want to work in this industry?
My advice to women would be to always be confident in your abilities and always ask questions when you do not know everything. Confidence can really show you should not be underestimated, and asking questions shows that you are interested in learning new skills to improve yourself.