The 26-year-old Inuk woman, who was originally from Labrador but was studying at St. Mary's University in Halifax, went missing on Feb. 13. Her body was found on Feb. 26 in a highway median in New Brunswick.
Her two roommates, Victoria Hennebury and Blake Leggette, have been charged with first-degree murder.
The service will take place at 11 a.m. at the Pentecostal Church in Happy Valley-Goose Bay, with interment to follow at the Moravian cemetery.
On Thursday, the leaders of Nova Scotia's three main political parties called for a national public inquiry into missing and murdered aboriginal women and girls.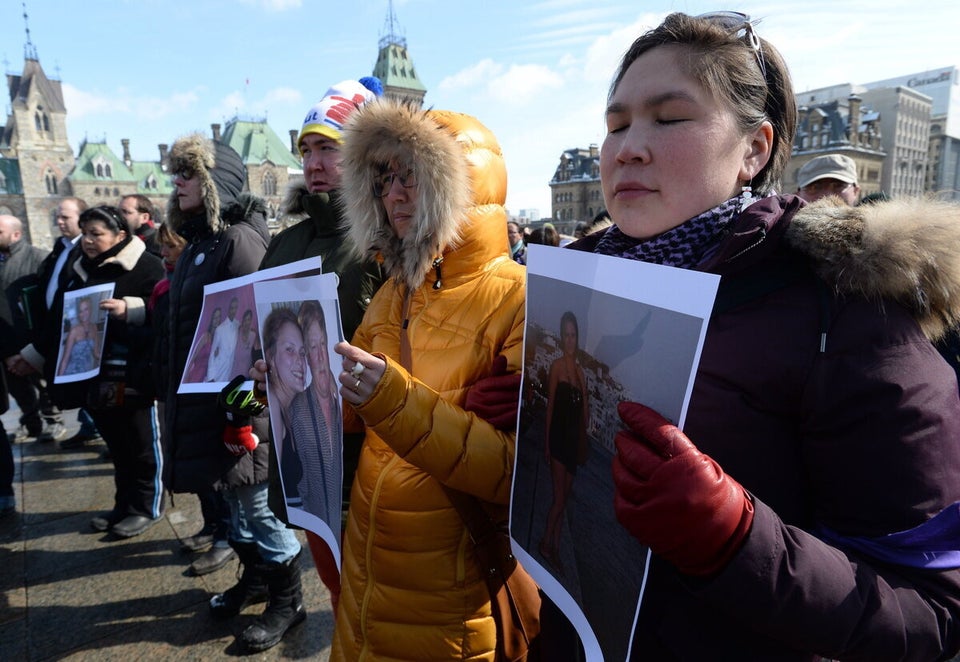 Vigil On Parliament Hill For Loretta Saunders