Robert van Waarden via Getty Images
(Relaxnews) - Experts predict that 2014 will be the year of the bike, as cycling continues to gain fans worldwide. Following the trend, a number of countries are touting their merits as cyclotourism destinations. Below, a selection of some of the most breathtaking cycling vacations to take this season.
Paris-London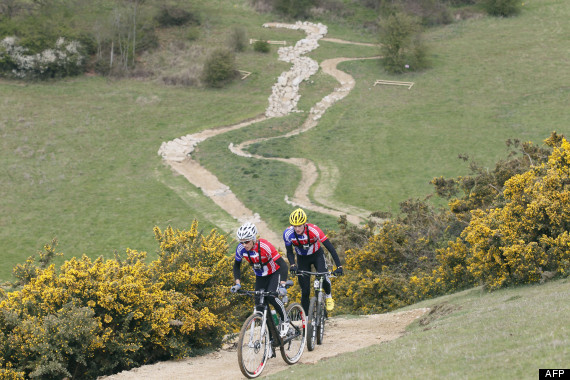 Spanning over 406 km and connecting the two capital cities, the Avenue Verte ("Green Avenue") is a bike path appropriate for both beginners and advanced cyclists. The route crosses through a variety of landscapes and passes by several castles, cathedrals and villages. Naturally, cyclists must board a boat between Dieppe (France) and Newhaven (UK) to make their way across the Channel. Think of the four-hour crossing as a chance for your legs to recover.
Website: avenuevertelondonparis.co.uk
Quebec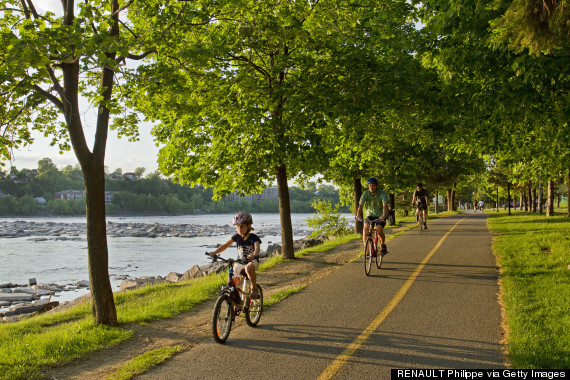 Cyclists can take in the natural beauty of the Canadian province across all or part of its 5,000km of bike paths. Four circuits in particular provide a complete picture of the best Quebec has to offer: the Tour de la Gaspésie, the Véloroute des Bleuets, the Parc linéaire des Bois-Francs and the P'tit Train du Nord. More adventurous bikers can opt to fly like E.T. on a VéloVolant. At an attraction in the Eastern Township, cyclists enjoy a view over the forest from a pedal bike suspended from a cable overhead.
Website: www.bonjourquebec.com
Japan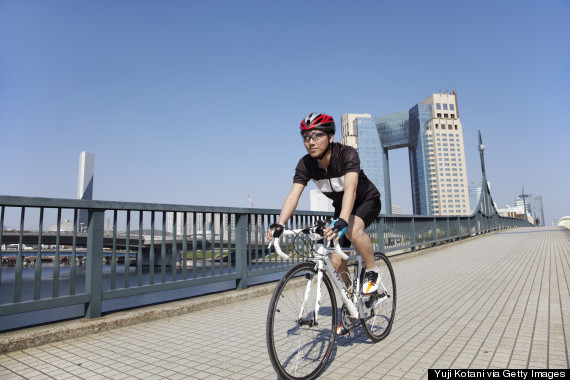 The Japanese archipelago is home to a number of paths for biking, and even Tokyo has a developed network of bike paths, set apart from its dense motor traffic. Several tour operators offer cycling tours through the capital. Cyclists interested in more rural rides can explore the Kibi region or make the pilgrimage to the 88 temples on Shikoku Island.
Website: www.cyclingjapan.jp
Austria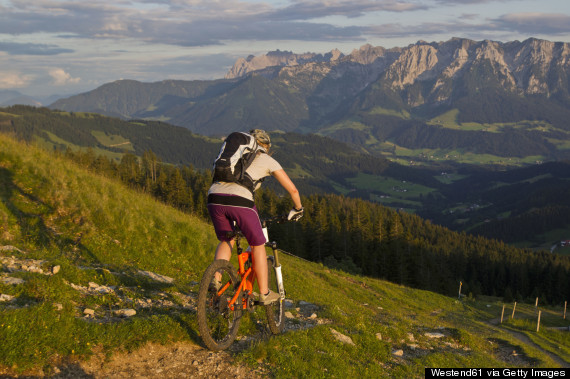 The "Bikeshaukel," a 660-km off-road bike trail across of the Austrian state of Tyrol, will be inaugurated this summer. The path was made possible through the cooperation of 16 communities, which will run 18 different cable cars that will allow cyclists to start their bike ride from on high. Those who prefer to cycle on less of an incline can ride along the Danube, between Vienna and Passau at the German border.
Website: www.austria.info
Spain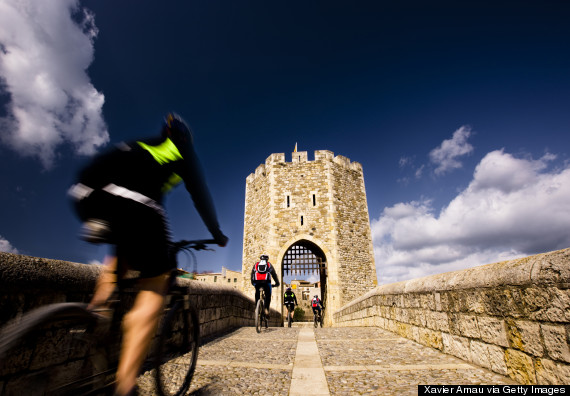 Along with flamenco dancing and paella, Spain is home to over 100 Via Verdes. These "Green Ways," accessible only to pedestrians and cyclists, were built over former railways and stretch across 2,000km in total. There are paths for all levels of cycling expertise and fitness, and individual circuits ranging in length from 2km to 100km.
Website: Viasverdes.com
Also on HuffPost