Are you tired of going to a bar with your friends, only to get there and have everyone sit in silence on their cellphones?
Consider heading to Vancouver bar Score On Davie (1262 Davie St.). They recently installed lock boxes for your cellphones at their tables so patrons aren't glued to their screens when they should be glued to in-person conversation.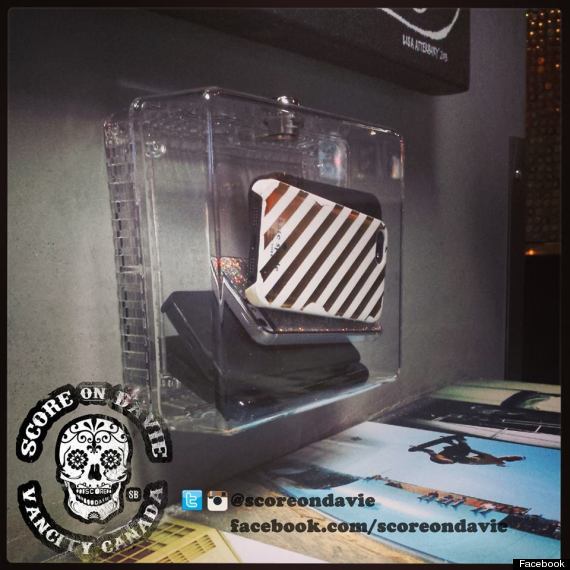 "Sometimes, the only 'social network' you need is the people in front of you," Score said in a Facebook post on Friday, when the boxed were launched.
Basically, when everyone from your party has arrived, you get a key from the bartender and lock up your phones. Then the key goes back to the bartender. If someone wants to use their phone before the group is ready to head out, they can ask the bartender for the key — but they need to buy a round of shots for the rest of the table (or undergo some other kind of penalty) first.
They are calling it the "extreme phone stack." It's a play on the popular "phone stack" bar game where friends pile their phones in the middle of the table and whoever checks theirs first has to pay the bill.
Using the lock box is optional and was originally suggested by a Score server named Ian Kampman, reports The Province.
"It encourages people to speak face to face instead of being on their phones," Score's owner Jesse Ritchie told the newspaper.
"Everyone in the industry sees it — the group sits down, there's six people and they're all on their phones, texting or Instagramming their food."
Like this article? Follow our Facebook page

Or follow us on Twitter
Also on HuffPost